Hidden Costs of Home Ownership After Retirement
No such thing as a "free" home
From the day they make their first payment, people dream of the day when they finally pay off their mortgage and live "for free." As any long-time homeowner can tell you, though, there's no such thing as a "free" house. In fact, the hidden costs of home ownership after retirement can add up to thousands of dollars every year.
The Problem with Hidden Costs in Home Ownership
Owning a home isn't cheap, and all those expenses after retirement can really eat into savings. To own and care for a median-priced home, the average Americans will have to spend more than $9,000 per year. Even when the mortgage is paid off, these costs continue.
Then after retirement, expenses related to homeownership continue to occur every month, with new expenses often added. This includes:
Real estate taxes: Depending on where you live, your real estate/property taxes likely cost thousands of dollars a year.
Utility bills: Electric, water, gas – and don't forget about your TV and Internet bills each month, too!
Lawn care: Whether you cut your lawn yourself or hire someone to take care of it for you, lawn and garden maintenance can get expensive.
Snow removal services: You've got a few different options when it comes to snow removal. You can hire someone else to do it for you, or do it yourself. But shoveling even a little bit of snow can be dangerous, and do you really want to trudge out into the cold to dig out your car?
Homeowner's insurance: Not only can home insurance get expensive, your policy might not cover as much as you think!
Homeowner association fees: While homeowner's associations have some advantages, paying a few hundred bucks a month for anything is never fun.
Home maintenance: Does your roof need to be replaced soon? What about your water heater? What if your dishwasher suddenly stopped working? If you don't have some money set aside for general home maintenance, these costs can really add up.
Home furnishings: Furniture will naturally go through wear and tear and need to be replaced. Even if you are very careful, this is another cost you'll need to consider.
Security: Not only will you likely have to pay upfront for your security system, you'll also have to pay a monthly fee for monitoring.
Trash removal and recycling collection: Paying for trash and recycling is bad enough, but don't forget about the annoying tasks of collecting your garbage, dragging your cans to the curb, and bringing them back to the house every week!
Before you know it, you'll be spending more on some of these unseen expenses than you ever did on your mortgage payment.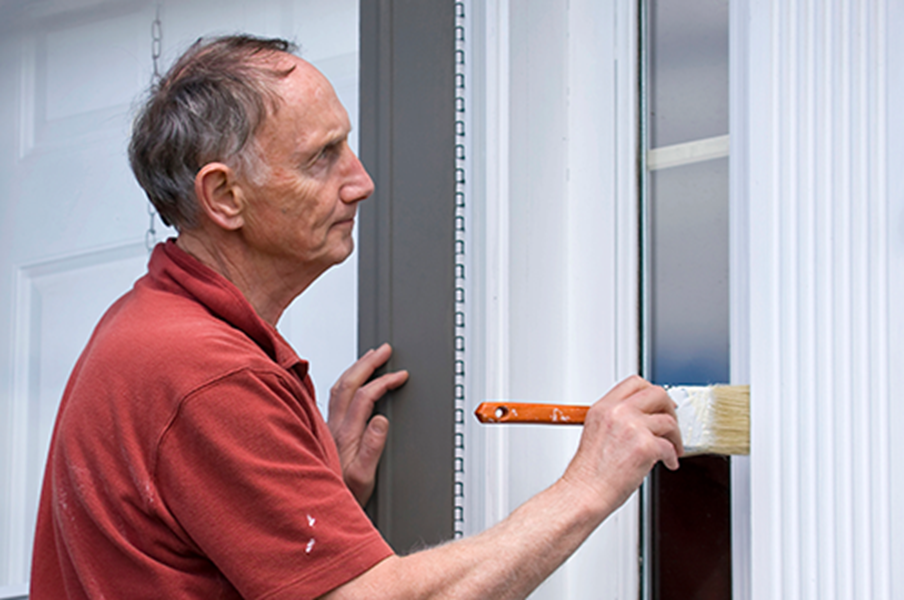 Planning for the Unexpected

Beyond the anticipated costs of post-retirement home ownership, you'll also be facing potential unforeseen emergency expenses after retirement that could result in major maintenance costs for your home.
Among the problems you might encounter at any time (especially if your home has been around for two decades or more) are:
roof repair or replacement
plumbing projects related to aging pipes
deteriorating heating systems
sidewalk and driveway repair work
pruning or removal of mature trees due to storm damage
other damage caused by extreme weather
structural and foundational issues
repairing or replacing old appliances such as refrigerators, dishwashers and washer/dryers
pest and insect infestations
electrical issues
Very quickly, these hidden costs of home ownership can claim significant portions of your retirement savings—especially if you haven't budgeted for them.
"Free" Houses are Costly

As a rough guideline, housing experts say annual maintenance and repair expenses run about one to three percent of your home's current market value. Even if you no longer perform all regular maintenance yourself, you still must hire and supervise contractors—and they won't be cheap either. All these home ownership hidden costs add up after retirement to become unnecessary headaches that turn home ownership into a burden for you during what could be a carefree, joy-filled time in your life. After a lifetime of hard work, do you really want to spend these golden years pouring even more money into your house?
Other Expenses After Retirement
Home costs are one thing, but what about leisure expenses and hobbies? Obviously you're not going to want to simply sit around your home during your retirement years. But will you have enough to live your life to the fullest? The first step in determining leisure expenses after retirement is deciding how you want to spend your time. Will you be traveling? Eating out at restaurants frequently? Exploring a new hobby? The amount of money you'll need obviously depends on what you want to do, however it's important to keep in mind that home maintenance costs will likely affect this budget.
In addition to leisure activities, don't forget about healthcare expenses after retirement. You may feel great now, but no one knows what the future holds. So, it's important to be prepared for any healthcare costs that may come your way in the future.
CCRCs: A Pleasant Alternative
In an Acts Continuing Care Retirement Community (CCRC), those ongoing burdens, expenses, and home ownership costs are replaced with an easy, amenity-filled lifestyle—free from worries and cares about home maintenance. You no longer have to worry about unexpected expenses after retirement, and you can spend your carefree days focusing on what really matters to you.
Imagine retiring from your seasonal "hobbies" of shoveling snow, cutting grass, weeding, raking leaves, and applying or removing storm windows and screens. You could finally wash your hands of the day-to-day costs and expensive sudden-repair emergencies.
In addition to their freedom from maintenance expenses, Acts residents also enjoy having their meals prepared by experienced chefs and served in restaurant-style settings. That means less time and money spent grocery shopping, meal planning, and cooking — and more time for pursuing your favorite pastimes! Enjoy living worry-free, without the hidden costs of home ownership after retirement, in an Acts Retirement-Life Community.
Explore our retirement communities to learn more about retirement living at Acts.