How Much Will Healthcare Cost in the Future?
There are a few things that you're guaranteed to experience in life. Inflation is certainly one of them and it's inexorable – trying to resist it is like trying to find a needle in a stack of needles!
When it comes to gradual but inevitable cost increases over time, one of the biggest issues we have to face in the United States is the rising cost of healthcare. Health insurance premiums seem to creep upward, and it seems like your policy covers just that much less every year despite what you're paying. This is especially bad news for seniors, as Medicare is notorious for leaving gaps that have to be filled by supplemental insurance. So how much will healthcare cost in the future compared to today? Let's figure it out.
Future Healthcare Costs are Soaring Ever Upward
There's plenty of evidence that shows healthcare costs are going to continue to balloon as the years roll by. According to the Centers for Medicare and Medicaid Services, the national health expenditure (NHE) in the United States grew by 9.7% in 2020 to an eye-watering $4.1 trillion! When you average that out, that's $12,530 per person. And that's just Medicaid and Medicare – private health insurance spending accounts for an additional $1.15 trillion as well. That's a lot of money spent to keep Americans healthy.
So that was 2020 – what about going forward? The Centers for Medicare and Medicaid Services has some pretty bleak predictions. In the same research study, it calculated estimated healthcare spending to go up by 5.4 percent every year through 2028, with a new total cost of $6.2 trillion. This means healthcare costs in the US are rising across the board, and that spells trouble for anyone who isn't prepared to foot this bill.
What Does This Means for Retiring Americans?
Retirees are especially in the crosshairs when it comes to future medical costs. Seniors tend to have more healthcare needs than younger generations on average after all, and even the most hale and hearty senior will need regular checkups to keep themselves healthy during retirement. Plus, you never know what the future holds – accidents and illnesses happen, and it's better to be prepared for a situation that might not ever occur than be caught unaware.
If you're preparing to retire soon, or if you're already retired, it's time to start thinking now about how you're going to weather the coming storm. It can be scary to think about future healthcare costs if you're facing retirement, especially if you're worrying if your retirement savings will be able to cover everything. Thankfully, there are some pretty good solutions to the problem of rising healthcare costs, and one of them is ideal for anyone nearing retirement now: a continuing care retirement community (CCRC).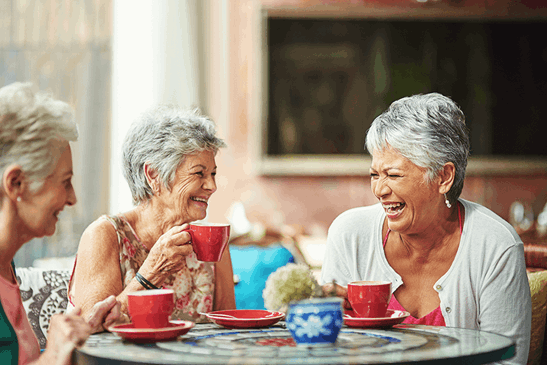 What Is a CCRC?
A CCRC is a modern paradigm for providing healthcare to retirement community residents. These communities operate under the concept of a "continuum of care," which offers flexibility by providing the level of healthcare each individual resident needs across a wide spectrum. CCRCs cater to those seeking vibrant independent living in a resort-style atmosphere, with the assurance of knowing that long-term health services such as assisted living and skilled nursing care are pre-planned.
One of the benefits of being a resident in a CCRC is that you never have to worry about whether you'll be able to access sufficient healthcare. Throughout the entirety of your stay at such a retirement community, you will receive whatever level of care you require – even if your healthcare needs change over time. This is a major boon to be sure. Plus, there's even more here that helps out: the way CCRCs price your existing and future healthcare costs.
Locking In Your Savings
Here comes the good part: when you first move to a CCRC with a "life plan" agreement, you sign a contract that details your entrance price and starting monthly maintenance price. The monthly maintenance price covers much of your costs for living in the community, such as maintenance and upkeep on your home, access to the many amenities the community provides, and so on. A portion of this fee is also used to pay for some healthcare expenses. This is a predictable rate, typically with modest annual increases reflecting changes to cost of living.
The real benefit with a CCRC is your entrance price, which is a one-time fee that pre-pays the bulk of long-term care options you may need one day, including assisted living and skilled care. The benefit is you're paying for those expenses in today's dollars, not what tomorrow's inflation will bring, so that your monthly payment will not increase solely based on a need for higher care. You can rest assured that even as external factors may drive up the cost of healthcare, your monthly costs will remain consistent. Talk about peace of mind!
Protecting Your Bottom Line
Retirement is all about making sure you have the resources to enjoy your well-earned time off after a long career at work. Rising healthcare costs can certainly threaten that. Without a plan to address these costs, you can be faced with major unexpected expenses, and that's going to cut into your ability to enjoy the rest of your retirement.
That's why continuing care retirement communities are such a benefit. Being able to rely upon the fact that your healthcare costs are consistent, even as time marches on and prices go up everywhere else, is a major advantage. You can rest easy knowing that you're prepared to weather whatever life throws at you. If you're looking for a retirement community in your area that offers continuity of care, follow this link for more information!