Getting Ready for Retirement Checklist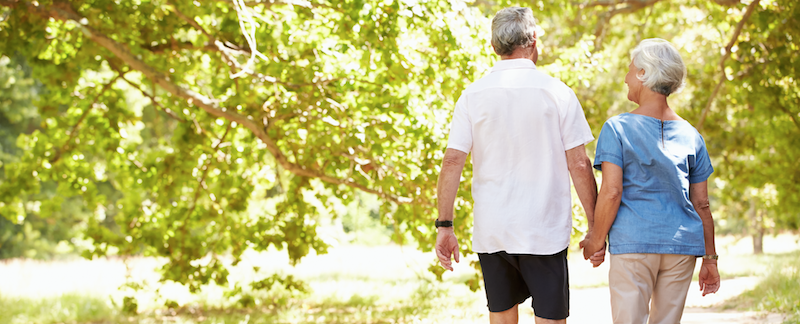 If the word "retire" is becoming your new mantra, we suggest you make a retirement checklist before you receive your last paycheck. It's never too early (or too late) to start planning your retirement. So why not start now, using the handy checklist below.
10 Steps for 
Getting Ready for Retirement Checklist
Thinking about retirement? That means you've got a lot to prepare for, from money to health to hobbies to where you'll retire. Yes, it can be overwhelming, but we can help. We've broken down the preparing for retirement process into 10 major areas, so you can take it one step at a time. 
1. Determine How You'd Like to Spend Your Retirement 
In leaving the work world, where you face constant deadlines and demands, do you want to flip a switch and simply relish some R&R in retirement? Or do you think being idle will quickly bore you? Some retirees actually embark on a second career! With more time on your hands, you can take up a new hobby or sport, or perfect one you already enjoy. At many colleges and universities, seniors can audit courses for free. Is there a cause you feel passionate about? If so, consider volunteering. And if you have grandchildren, you'll be able to spend more time with them. 
 2. 
Consider Your Ideal Retirement Lifestyle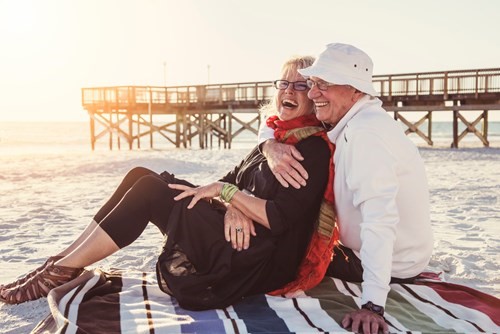 Throughout your career, you probably have had a certain amount of disposable income. That may change upon retirement, so consider how that will impact your lifestyle. Do you want to surround yourself with people? If so, communal living might be right for you. Always wanted to travel? Now's your chance, even if you don't stay in five-star resorts. A retirement community may help with some of your finances, by removing ongoing expenses such as home repair, taxes and home insurance, utilities, paying someone for lawn care and snow removal, etc.  
3. Think About Your Current Health Needs
Your health insurance policy may be offered through your current employer, but you'll likely be on your own once you retire. If you have any pending health needs, such as surgery, you may want to postpone retirement. What about medications? Physical therapy? Take into account all your health needs before making any retirement decisions.  
4. Consider Your Long-term Healthcare Needs
Even if you're in relatively good health now, you can't take it for granted. Unfortunately, age is the main risk factor for many diseases. This is why considering future healthcare needs should always be a part of your retirement checklist. Medicare is available to individuals 65 and older, but it does not cover all health-related costs. Many people buy a "Medigap" policy to cover these costs, and the premiums can range anywhere from about $50 to $300 a month. So take that into account. If you move into a Continuing Care Retirement Community (CCRC), your healthcare needs should be covered – the community will provide more or less care as needed. 
5. 
Estimate Retirement Expenses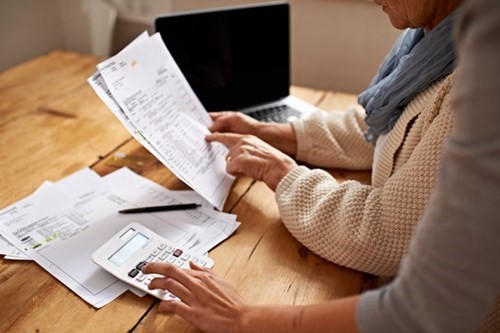 Just because you're retiring doesn't mean you'll stop having expenses. You should make a spreadsheet itemizing your expenses. Basic expenses include housing, food, transportation, healthcare and insurance. Other expenses include clothing, entertainment and donations. 
6. Set a Retirement Budget and Work on Sticking to It
Using your expenses spreadsheet, add a column for income. This can include Social Security, retirement accounts, pensions, stocks, inheritance, annuities, part-time income and more. Then determine your budget by offsetting income with outlays. It's easier than you think. The hard part will be sticking to it! 
7. Look into Social Security, Medicare, and Other Retirement Benefits 
You can get Social Security retirement benefits as early as age 62. However, your benefits will be reduced if you retire before your full retirement age. If you were born in 1951 or earlier, you're already eligible for your full Social Security benefit. The full retirement age is 66 for those born between 1943 and 1954. The full retirement age increases gradually if you were born from 1955 to 1960 until it reaches 67. For those born 1960 or later, full retirement benefits are payable at age 67. If you decide to keep working beyond full retirement age, your benefit will increase a certain percentage from the time you reach full retirement age until you start receiving benefits, or until you reach age 70. As noted above, anyone 65 or older is eligible for Medicare benefits.
According to the Internal Revenue Service, you can take distributions from your individual retirement account (including your SEP-IRA or SIMPLE-IRA) at any time. However, your distribution will be included in your taxable income and may be subject to a 10 percent additional tax if you're younger than 59 1/2. At age 70 1/2, you must begin taking minimum annual distributions from your traditional 401(k) or IRA. You can calculate your required distribution using this worksheet. 
8. Determine Where You Want to Live 
Do you gravitate toward the beach? The mountains? The lake? The city? Suburbia? Your family? Think about where you'd like to settle, and then do your research. For more information, read Best States for Retirement. 
9. Think About Downsizing and If It's Right for You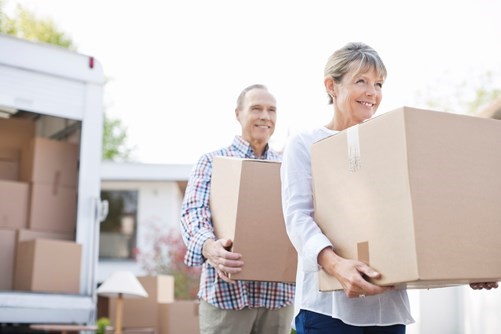 A three- or four-bedroom home may have made sense when you were raising a family, but if you are retiring alone or with a partner, it may be time to downsize. Sure, you have many memories associated with a house you've lived in for years, but you also have many expenses and more property to clean and maintain. Even if your mortgage is paid off, there's the cleaning, the upkeep, the insurance, the utilities. Plus, if your residence has stairs, you've got to think about how you'll navigate them as you age.  
10. Cut Back Your Spending as Soon as Possible 
You may be in the habit of picking up a double-shot-half-caff-nonfat-soy-organic-caramel-extra-hot-with-foam-and-sweetener-blended every day on the way to work, but you'll need to kick the caffeine habit (at least the pricey one) once you retire. Do you and your partner really need two vehicles? Same goes for your landline phone. What about all those cable channels? Are there times it makes sense to buy used goods? And don't forget to take advantage of senior discounts!
There's no need to procrastinate when it comes to getting ready for retirement. The more time you give yourself, the less stressed you can be about it, and the more you can look forward to this time you've yearned for and earned. If you plan wisely, and you'll be able to make your retirement dreams a reality.