Known for its beautiful beaches and waterways, Sussex County, Delaware is a beautiful location no matter what time of year it is—but it's especially popular in the summer. Because Sussex County offers several rural communities and a small-town environment, while still providing easy access to some of the nation's largest cities, it is an increasingly popular retirement location. In fact, Sussex County is one of the fastest growing counties in the state! With plenty of agricultural land to explore—and lots of beach towns with endless entertainment—this part of Delaware is a perfect place for retirement. 
If you're looking at Sussex County as your retirement home, you might feel overwhelmed—but Acts has a beautiful community in the heart of the county, and its location offers both the beauty of nature and the excitement of local recreational activities. 

---
Our Senior Living Community in Sussex County, Delaware
1001 Middleford Rd, Seaford, DE 19973

When it comes to natural beauty, Manor House can't be beat. This retirement community is surrounded by both the Atlantic Ocean and the Chesapeake Bay.
---
As you consider the best place for retirement, you probably want to know what makes Sussex County so special. Why should you choose Sussex County over another location? You'll love the gorgeous beaches, small-town living, and nearby cities—but Sussex County is especially great for retirees. Read on to learn more.
Get Peace of Mind When You Retire in Sussex County
When you're a resident of an Acts Sussex County retirement community, you get to relax knowing healthcare costs won't increase as your level of need increases. Check out the video below to see more information.
Points of Interest and Local Landmarks Near Our Sussex County Retirement Community
Browse the interactive map to find out about the nearby amenities and attractions in Sussex County.
Highlights

There are endless benefits to living in a Sussex County senior living community. Take a look at these three primary highlights: 
Easy Beach Access:

Rehoboth Beach, Bethany Beach, and Dewey Beach are just a few of the places you can go in Sussex County. You can visit a new beach every weekend if you want!

 

Rural, Small-Town Setting:

In addition to having so many beaches nearby, you get the added bonus of Sussex County's agricultural atmosphere. You'll see sprawling landscapes and plenty of small-town homes. This also means you'll have access to some of the most delicious locally grown produce.

Travel Opportunities:

Sussex County gives you the best of both worlds

because you get to live quietly and peacefully, but you also have some of the nation's largest cities within a few hours of driving.
Reasons to Retire in Sussex County, Delaware
Delaware Climate: Places like New Mexico and Arizona can be incredibly hot, especially during the summer, but a coastal state like Delaware is perfect for many retirees. Because of the air from the Gulf of Mexico and Atlantic Ocean, winters in Delaware are relatively mild, which is great for retirees.

Friendly Tax Laws: Many retirees pay little or no income tax in Delaware because social security benefits are not taxed and up to $12,500 of pension incomes are exempt from state taxes for people age 60 and over.

Growing Healthcare Providers: Hospitals are expanding now more than ever, which means access to top-quality care is on the rise. When you retire in Sussex County, you'll be able to get the specialized care you need without having to travel. 

Coastal Living: In Sussex County, you get to relax and spend your time however you want to. You can visit locally owned boutiques, walk the nearby boardwalks, enjoy delicious seafood, and savor the benefits of senior living in Sussex County, Delaware. 
Acts Network of Retirement Communities
When you move to an Acts retirement community, you get access to all 26 of our communities throughout the United States. Just one of the many benefits of choosing Acts!
---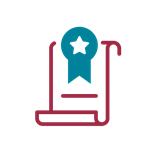 Acts has a commitment to excellence by continually evaluating its processes through external and internal processes. Acts' financial performance is regularly reviewed by Fitch ratings, the organization maintains an ethics trust accreditation, and Acts regularly completes resident surveys.