With easy access to the beach, Atlantic City, Philadelphia, and New York City, South Jersey is a surprisingly desirable retirement destination for seniors. Besides their ideal location in the Northeast United States, South NJ retirement communities offer a number of financial benefits for seniors. Read on to find out more!
---
Our Senior Community in South Jersey
309 Bridgeboro Rd, Moorestown, NJ 08057

The Evergreens in Moorestown, NJ, is a retirement community that has so much to offer! Take a look to see why you'll want to call this community home.
---
Some of the Benefits of Retiring in South Jersey
While there are plenty of great on-campus benefits of our South Jersey retirement community - including a gym, a pool, and healthcare – what are some of the other benefits that make South NJ a great place to retire?
Peace of Mind in South Jersey
Moving to an Acts senior community in South Jersey means that you get dependable healthcare for the rest of your life at rates that won't change solely based on the level of care. See the video below to learn more.
Points of Interest and Local Landmarks for South Jersey Retirees
Browse our interactive map below to learn about some the nearby local amenities in South Jersey. Plus, check out the location of our retirement community.
Highlights
Beaches: New Jersey has 130 miles of coastline. And several beach towns, such as Point Pleasant and Long Beach Island, are only about an hour away.
Access to Big Cities: Philadelphia is just a short trip across the Delaware River and NYC is a few hours away up the NJ Turnpike (or an hour and a half train ride). This means retirees in South NJ can easily get to all the restaurants, museums, and live entertainment these big cities have to offer.
Outdoor Activities: There are dozens of state parks in New Jersey. Plus golf courses, playgrounds for grandchildren, and much more.
Reasons to Retire in South NJ
Tax Benefits: Relative to other Northeastern states, New Jersey is very tax-friendly towards retirees. For instance, Social Security income is not taxed.

Easy to Visit: Whether you have family in PA, Delaware, Maryland, or New York, South Jersey is very easy to get to. This means that you can frequently visit loved ones – and they can visit you!

Active Lifestyle: Like museums? How about golfing? Hiking? The beach? South Jersey is fantastic for outdoor enthusiasts.

Sense of Community: The small, historic towns throughout South New Jersey have a real sense of community, as many residents take great pride in where they live.
Acts Network of Retirement Communities
Do you currently live at our South Jersey retirement community but are interested in visiting one of our communities in Florida, Georgia, or South Carolina? Acts residents can enjoy the amenities of any of our 26 other campuses throughout the East Coast. It's yet another perk of living at Acts.
---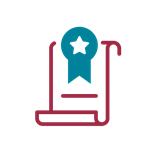 Acts has a commitment to excellence by continually evaluating its processes through external and internal processes. Acts' financial performance is regularly reviewed by Fitch ratings, the organization maintains an ethics trust accreditation, and regularly completes resident surveys.