Why spend your golden years at an active retirement community in North Georgia? Whether it be for the amazing natural scenery, the plentiful outdoor activities, the affordable lifestyle, or the area's overall southern charm, locals and transplants alike understand that North Georgia is a very special place. Read on to learn all about the advantages of retiring in Northern GA.
---
Our Retirement Community in the North Georgia Mountains
4000 Village View Dr, Gainesville, GA 30506

Lanier Village Estates offers all the amenities you'd expect from a top-class community, plus the friendly, Southern charm of Northern Georgia.
---
A Few of the Benefits of Retiring in North Georgia
There is seemingly so many reasons to retire in North Georgia. We at Acts understand this, and can easily see why our residents love it, too.
Get Peace of Mind When You Retire in North Georgia
When you're a resident of our Acts North Georgia retirement community, you get peace of mind knowing that your healthcare costs will always be taken care of, even if your level of need increases. See the video below to find out more.
Points of Interest and Local Landmarks for Seniors Living in North Georgia
Use the interactive map to learn about nearby landmarks and attractions throughout North Georgia.
Highlights
The Mountains: Whether you like hikes, scenic drives, outdoor recreation, or restaurants, spas, and annual festivals, there's so much to do in the Blue Ridge Mountains!
Lake Lanier: Our retirement community also sits on the shore of Lake Lanier, offering ample opportunity for boating, fishing, and more.

Access to the City:

North Georgia gives you the best of both worlds – endless opportunities for nature lovers and easy access to Atlanta for when you want a night on the town.
Reasons to Retire in North Georgia
Great Weather: North Georgia has excellent year-round weather, with the winters never getting too cold, meaning you can enjoy the outdoors practically year-round.

Low Cost of Living: Compared to other states, Georgia has one of the lowest costs of living in the United States. That means your retirement dollars go further.

Great for Staying Active: Whether you're more into golf and leisurely strolls, or intense hikes and jet skiing, there's lots of opportunity to stay active here!

Tax-Friendly: In addition to the low cost of living, Georgia is very tax friendly towards retirees. Social Security benefits are not taxed, and withdrawals from retirement accounts are only partially taxed.
Acts Network of Retirement Communities
As an additional perk for residents of Acts' North Georgia mountains retirement community, you have access to 26 of our campuses throughout the country. That means when you visit Florida, South Carolina, Maryland, or anywhere else Acts has a community, you've got a place to stay and be welcomed!
---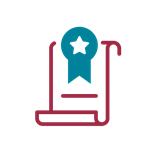 Acts has a commitment to excellence by continually evaluating its processes through external and internal processes. Acts' financial performance is regularly reviewed by Fitch ratings, the organization maintains an ethics trust accreditation, and Acts regularly completes resident surveys.