Rich in history and culture, New Castle County, Delaware is a beautiful location all year round. Because of the variety of activities available—and the easy access to exciting cities and travel opportunities—many seniors choose New Castle County as the place to live out their retirement. Aside from the beautiful scenery and historical sites in Delaware itself, popular cities like Philadelphia and Baltimore are mere hours away, which is why the state is so popular for retirees who want to adventure and explore.
If you're looking at New Castle County, DE as your retirement home, you might feel overwhelmed. Choosing where to live can be tough, but you don't have to figure it out alone. Acts has two communities in New Castle County—and both of them are close to some great attractions and activities!
---
Our Senior Living Communities in New Castle, Delaware
726 Loveville Rd, Hockessin, DE 19707

This 60-acre community features lush gardens, rolling lawns, lots of amenities, and so much more.

4830 Kennett Pike, Wilmington, DE 19807

Our beautiful Wilmington retirement home is just a half hour from Philadelphia and yet is surrounded by habitat-rich woodlands.
---
A Few of the Benefits of New Castle County, Delaware Retirement
As you consider the best place for retirement, you need to know why New Castle County better than the rest of your options. What makes retiring in New Castle County so special? You'll love the nearby cities, great food, and local attractions—but New Castle County is especially good for retirees. Read on to learn more.
Get Peace of Mind When You Retire in Baltimore
Seniors living at our New Castle County, Delaware retirement communities get to take it easy knowing health care costs won't increase as their level of need increases. See the video below for more information.
Points of Interest and Local Landmarks Near Our New Castle County Retirement Communities
Check out the interactive map to see nearby amenities and attractions in New Castle County.
Highlights:
Access to Neighboring Cities: While New Castle County has plenty to do locally, you'll also love how easy it is to get to some of the nation's most famous cities. Philadelphia, New York, and Baltimore are all easy day trips or weekend getaways.
Nearby Beaches: When you visit the local shoreline, you don't just get the beauty of the ocean. You also get to experience the restaurants, fishing, boating, and shopping experiences that come with it.
Food & Restaurants: Thanks to the nearby water, you'll have access to the best seafood. If you're not a seafood fan, there are plenty of local restaurants and coffee shops that are sure to offer just what you're looking for.
Reasons to Retire in New Castle County, Delaware
Delaware Climate: Coastal states like Delaware offer great weather for many retirees. Because of the Gulf of Mexico and Atlantic Ocean, winters in Delaware are relatively mild, which is perfect for retirees who want to stay active year-round without feeling too cold, or too hot.

Friendly Tax Laws: Many retirees pay little or no income tax in Delaware because social security benefits are not taxed and up to $12,500 of pension incomes are exempt from state taxes for people over 60. Delaware also has no state sales tax, so retirees can get the most out of their nest egg.

Great Suburbs for Retirement: The suburbs surrounding Wilmington are some of the most popular places for retirement, which means retirees can enjoy the sights and sounds of all the local attractions without getting caught up in the hustle and bustle of city life.

Opportunities to Stay Active: When you retire to New Castle County, DE, you'll have easy access to parks and trails—which will keep you active and healthy. The parks in New Castle County are perfect for walking, hiking, and biking—ensuring that you get the most out of your retirement activities.
Acts Network of Retirement Communities
If you live in one of our New Castle County retirement communities, you can visit any of our Acts communities throughout the United States for no additional charge. That includes our communities in Florida, Georgia, Pennsylvania, and Alabama! It's just one of the perks of living at an Acts Retirement Community. See our other communities throughout the Eastern Seaboard.
---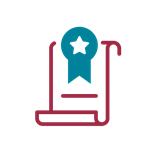 Acts has a commitment to excellence by continually evaluating its processes through external and internal processes. Acts' financial performance is regularly reviewed by Fitch ratings, the organization maintains an ethics trust accreditation, and Acts regularly completes resident surveys.