There's plenty of good reasons why you would want to move to a senior living community in Montgomery County, PA. Check out our list of senior communities in Montgomery County and what makes the area such a great place to spend your golden years.
---
Montgomery County, PA Retirement Homes
---
The Benefits of Retiring in Montgomery County
Besides the wonderful on-campus amenities at our retirement homes, what else sets Montgomery County, PA apart for retirees:
Peace of Mind When You Retire in Montgomery County 
When you move to an Acts retirement community in Montco, you get healthcare at a dependable rate. Watch the video find out more:
Points of Interest and Local Landmarks for Retirees in Montgomery County
Use our interactive map below to explore some of the more popular points of interest and local landmarks in Montgomery County.
Highlights
Shopping: Montgomery County is home to the second largest mall in America – The King of Prussia Mall. The area also has plenty of outdoor malls, mom and pop shops, and other options.
Outdoor Activities: Montgomery County is home to many different walking trails, parks, golf courses, and more places that make for great outdoor activities.
Easy Access to Philadelphia: Whether it be by car, by train, or even by bike trail, it's surprisingly easy to get in and out of the city. You can make a day out of it, or spend an overnight in Philly!
Why Retirees Love MontCo
Recognized as One of the Best Places to Retire: On a list of the 10 best places to retire in the Philadelphia suburbs, 7 out of 10 are located in Montgomery County. Not too shabby!

Relatively Low Cost of Living: Montgomery County has also a relatively low cost of living compared to some of the surrounding areas.

Great Location: Got family on the East coast? It's easy to get to cities like New York and Boston, and many other areas can be reached in a day or less.

Sense of Community: There's a real sense of community in many small areas throughout Montgomery County. You'll fit right in!
Acts Network of Retirement Communities 
Once you live at one of Acts's senior living retirement communities in Montgomery County, you can visit all 26 of our campuses throughout the country. That means you can take a trip to Florida, Georgia, South Carolina, or anywhere else that Acts has a community!
---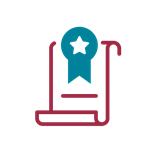 Acts has a commitment to excellence by continually evaluating its processes through external and internal processes. Acts' financial performance is regularly reviewed by Fitch ratings, the organization maintains an ethics trust accreditation, and regularly completes resident surveys.