As you search for the perfect retirement destination in Alabama, you probably have a lot of questions in mind. What is an Alabama retirement like? Where are the best retirement and senior living communities in Alabama? To answer these questions, we've provided this resource page. Many retirees are choosing to spend their golden years in Madison County — and we'll tell you why.
---
Our Retirement Community in Madison County, AL
1 Clubhouse Avenue Southwest, Huntsville, AL 35802

Our beautiful retirement community in Huntsville, AL – named one of Money Magazine's Best Places to Retire! Learn more about this quaint community.
---
A Few of the Benefits of Madison County, Alabama Retirement
Your retirement decision is an important one — so you need to know what sets Madison County apart. What makes retiring in Huntsville so special? You have access to plenty of cultural treasures, and you'll never run out of things to do when your family comes to visit. But Madison County is a particularly appealing place for retirees. Read on to find out why.
Retiring with Peace of Mind
So why should you retire to our Madison County, Alabama community? Learn about Acts lifelong health care with no rate increases based solely on your health care needs.
Points of Interest and Local Landmarks for Seniors Living in Madison County, Alabama
Whether it's nature, a small-town American vibe or urban entertainment, living in Madison County, Alabama, offers amenities of all kinds. The area is famous for its space exploration, science and research, but its rich cultural history provide for great local attractions. Use the interactive map below to learn about the nearby amenities and attractions in Madison County.
Highlights
There's plenty that Madison County, Alabama has to offer. Here's just a few:
Great Weather:

 

Alabama is known for being warm all year long. In the coldest months, the low temperature is in the 40s—and the highs are often in the 60s.
Nearby Cities:

 

Madison County, AL retirement is so appealing because of the close proximity to several fun and exciting cities. You can reach Birmingham in less than two hours.
Rich Culture & History:

 

Madison County is a great place to appreciate the arts. In fact, Huntsville has two designated arts & entertainment districts: the Quigley District and the Meridian District.
Reasons to Retire in Madison County, Alabama
Friendly Tax Laws: Madison County's tax laws are very inviting to retirees. Social security is exempt—and there are other income types that are exempt as well, such as federal and state pensions. Additionally, Alabama has a 4% sales tax, which is significantly lower than those in surrounding states.

Low Cost of Living: With the attractive tax laws comes a lower cost of living in Alabama as well. Housing is significantly cheaper in Alabama than in other states, and several other expenses are cheaper as well, allowing retirees to stretch their nest egg farther.

Opportunities to Stay Active: Madison County is full of parks and nature trails. Just a few examples are Monte Sano State Park, Big Spring Park, and Madison County Nature Trail. Especially with the year-round mild climate, retirees can stay active and healthy by visiting all these parks and more.

Access to Health Care: Madison County offers some of the highest-quality health care in Alabama — which is a huge draw for retirees. You don't have to worry about driving to the nearest big city for good medical care; you can rest assured that you have access to it in your very own backyard.
Acts Network of Retirement Communities 
One of the amazing perks of living in our Madison County retirement community is that you can visit any of our communities throughout the country!
---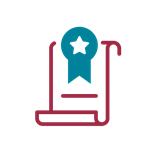 Acts has a commitment to excellence by continually evaluating its processes through external and internal processes. Acts' financial performance is regularly reviewed by Fitch ratings, the organization maintains an ethics trust accreditation, and Acts regularly completes resident surveys.