What makes Bucks County such a fantastic retirement destination? And what sets our Southampton Estates retirement community apart from the rest? Learn more about the benefits of moving into retirement communities in Bucks County, PA below.
---
A Quality Senior Living Community in Bucks County, PA
238 Street Rd, Southampton, PA 18966

This 75-acre Bucks County senior living campus offers a variety of fun activities, amenities, and so much more.
---
Benefits of Moving to Bucks County Retirement Communities 
One special reason why you should move to our retirement community in Bucks County, PA is that Acts offers Type A Life Care contract. Type A contacts, also called extensive contracts, assure that your monthly fee will never increase solely because a higher level of care is needed. Now you get to relax and enjoy your golden years without worrying about healthcare costs.
Peace of Mind in Bucks County
Our senior living community in Bucks County offers lifelong healthcare at a fixed rate, which means that you can retire without worrying about how to pay for future health care. Watch the video to learn more:
Local Landmarks in Bucks County, PA Retirees
The history, the picturesque views, the proximity to so many fantastic landmarks – the only question is, what are you going to love most about moving to a Bucks County retirement community? Explore some of our favorite landmarks below using our interactive map.
Local Highlights
Wineries: A huge benefit of independent senior living in luxurious Bucks County, PA is the many different beautiful wineries that offer tours and tastings.


History and Museums: Being so close to Philadelphia, naturally there is plenty of history in Bucks County. Bucks is also home to many great museums, particularly in Doylestown, which has the Mercer Museum and the Bucks County Civil War Museum.


Sesame Place: Grandkids LOVE Sesame Place! Sesame Place is the only Sesame Street-themed amusement park in the country, and it is just a short distance from our Bucks County retirement community.
Reasons to Retire in Bucks County
Lower Cost of Living: Compared to other nearby areas, independent senior living residents in inexpensive Bucks County, PA benefit from a lower cost of living.

Beautiful Rural-Setting: Despite being so close to Philadelphia, Bucks County is a lovely semi-rural area, with lots of farmland and wildlife.

Close to Family: While certainly not the only reason, one of the main reasons many people move to retirement communities in nearby Bucks County, PA is to be close to their family.

Close to Philadelphia: With Philadelphia such a short distance away, and New York City a quick train ride or drive, there's always plenty to do.
Acts Network of Retirement Communities 
Do you currently live in our senior living community in beautiful Bucks County, PA but would like to stay at one of our communities down south such as Florida, Georgia, or South Carolina? Acts residents can enjoy the amenities of any of our 27 campuses throughout the country. It's yet another perk of living at Acts.
---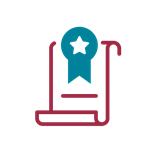 Acts has a commitment to excellence by continually evaluating its processes through external and internal processes. Acts' financial performance is regularly reviewed by Fitch ratings, the organization maintains an ethics trust accreditation, and regularly completes resident surveys.