Congratulations to Westminster Village, proud recipients of the 2019 Nappie Award for Best Retirement Community in 2019!  Nappie Award winners are voted by the readers of Lagniappe Magazine which covers all of Baldwin and Mobile Counties.
Executive Director Jeanine Ward accepted the award on behalf of Westminster Village on Friday, July 26 at the Saenger Theatre in Mobile.
"Westminster Village, located in Spanish Fort, is a faith-based, not-for-profit community providing an active lifestyle for seniors while offering a continuum of care," Ward said.
Read more in the Lagniappe Magazine.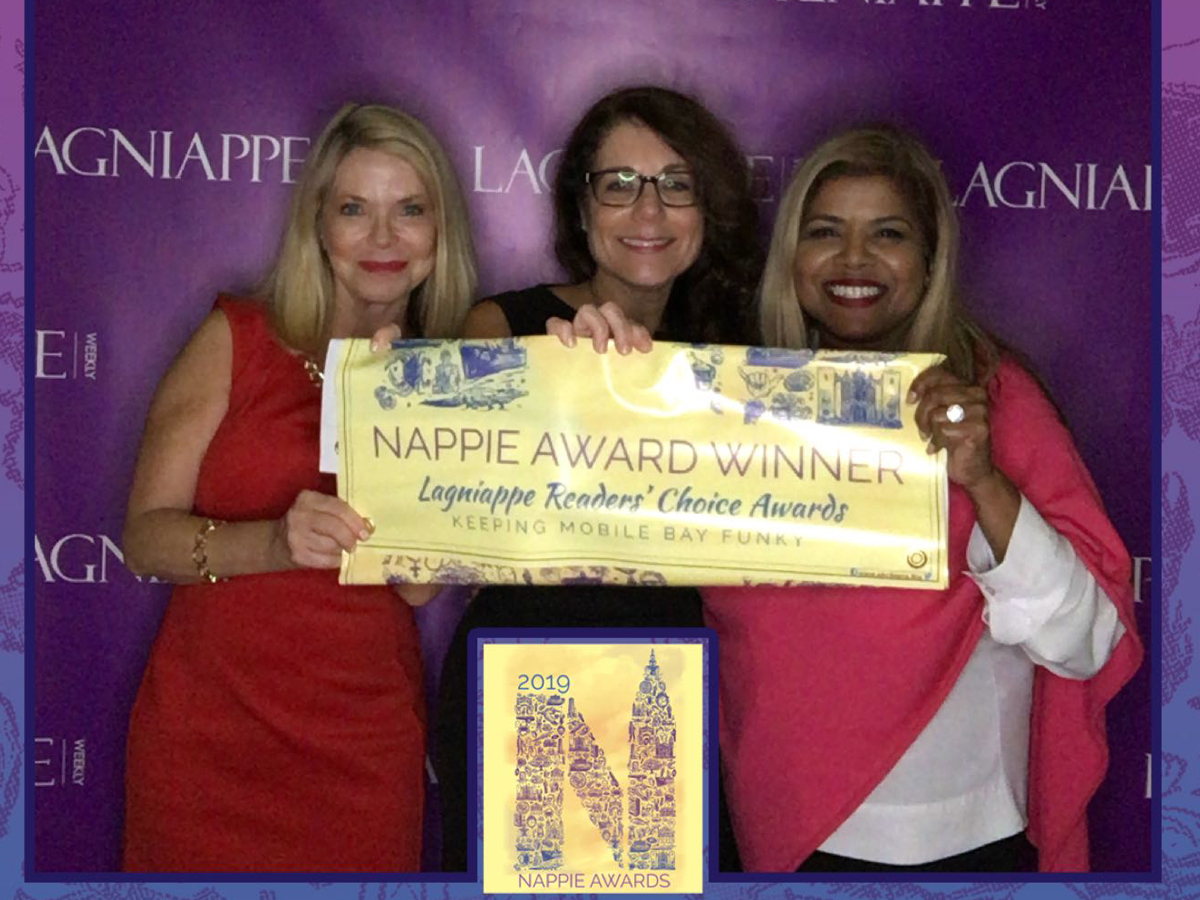 (Left to right: Catherine Scott, Life Care Consultant; Jeanine Ward, Executive Director; Geeta Barry, Business Manager)