To celebrate the New Year and next phase of a multi-million dollar enhancement project, Edgewater at Boca Pointe will soon unveil its brand new lobby and dining venues.
Last spring, the community opened its renovated clubhouse with a beauty salon, multipurpose performance space and boutique. Other enhancements include a state-of-the-art fitness center and contemporary restaurants.    
"It's exceeded our expectations," said Fitness Director Oris Martin, who instructs fitness classes in the recently updated space. "Residents are amazed by how beautiful and upscale it is."
And it's about to get better.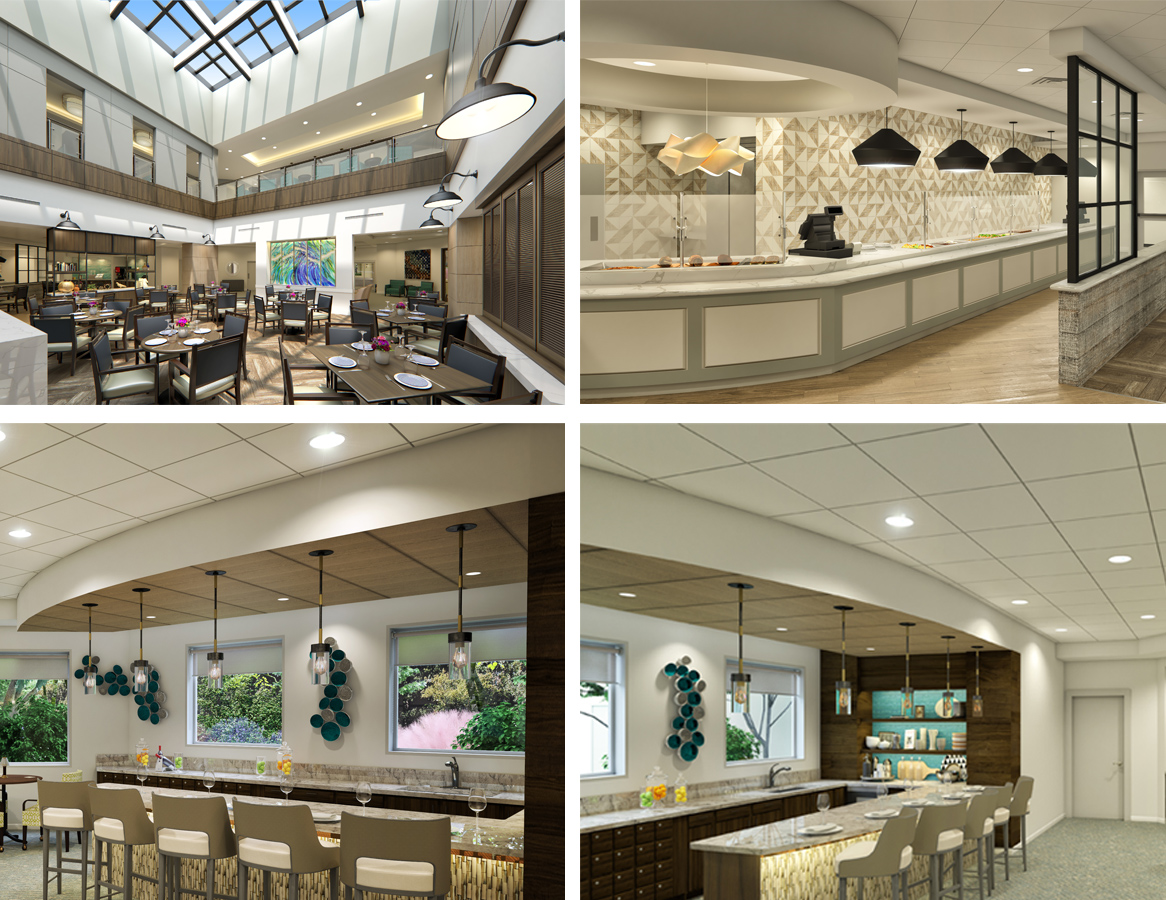 "Once the lobby's construction wall came down, residents gained a better perspective of the vast size of the project. The open space is amazing and truly makes a difference," said Diana Ferguson, the sales manager at Edgewater at Boca Pointe.
"We expect it to be gorgeous because the upstairs came together so beautifully," resident Joan Richman said, "I'm sure it will be worth the wait."
Resident Ed Mahoney couldn't be more excited for the day of the big reveal.
"The upstairs is great encouragement for what we'll have downstairs. We're very excited about the new lobby area. I took a peak and it's looking really good," resident Ed Mahoney said.
The front entrance and bistro renovations are expected to be complete in early 2019. Apartments are filling up with anticipation for what's to come.
"The word is out. Our waiting list spiked. Residents are telling friends, 'you better get on the waiting list.' There is more urgency to join our Future Resident Club because some apartments are selling so quickly," Ferguson said.
"We are proud to be part of the Boca Pointe community," said Julie Clary, Southeast Regional Sales Director at Acts-Retirement Life Communities, "To achieve the highest standards, we responded with a significant renovation and expansion that includes beautiful open spaces, a sleek design, and a variety of lifestyle choices at your fingertips."
With community renovations, new amenities and beautiful seasonal décor, this is the perfect time for you to get a sneak peek of how the good life gets even better at Edgewater. Learn more about Boca Pointe's only life care retirement community by scheduling a tour: call 1 (866) 604-1705.
This article appeared in the January edition of the Boca ViewPointe newspaper.