Doris Deitz: "I was lucky; life was good to me."
Bayleigh Chase, an Acts community in Easton, Maryland, celebrated resident Doris Dietz's 104th birthday on Sept. 9. Family members joined residents in a party at the community in her honor.
"It's amazing because I never tried to live long. I never ate anything good in my life," Doris laughed.
"Doris lives on chocolate milkshakes these days," said Annie Deitz, Doris' daughter-in-law.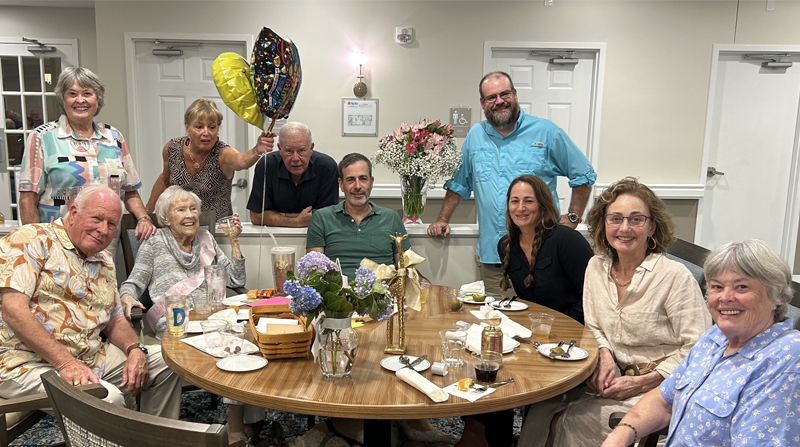 What's her secret to a long life? "I liked to travel, and took chances, I loved trying new things," Doris said. "I was lucky. Life was good to me."
"Doris has a love for life. Taking chances includes swimming with dolphins at age 95 and riding a jet ski at 97!" said Eva Smorzaniuk, another daughter-in-law.
Doris' relatives say she has a great sense of humor and doesn't take life too seriously.
"She never let anything get to her," Annie said. "Doris unfortunately lost her husband in his early 50s, but that didn't stop her from traveling around the world."
Doris lives independently in her apartment at Bayleigh Chase, a retirement community which also offers assisted living and skilled care nursing if she ever needs it. "She needs some help physically but mentally, she's sharp. She was still driving in her early 90s," Annie said.
Doris also loves doting on her grandchildren and several great-grandchildren. She is excited to welcome another great grandchild in early October. She said she is thankful to celebrate her 104th birthday after several "close calls" and the near-death experience of a plane crash.
"Years ago, Doris was on a small plane flying to St. Martin which made an emergency crash landing in the water," Annie said. "Facing death, she said, 'I gave up smoking for this?' Doris has the best stories. She's just accepted everything in life so casually."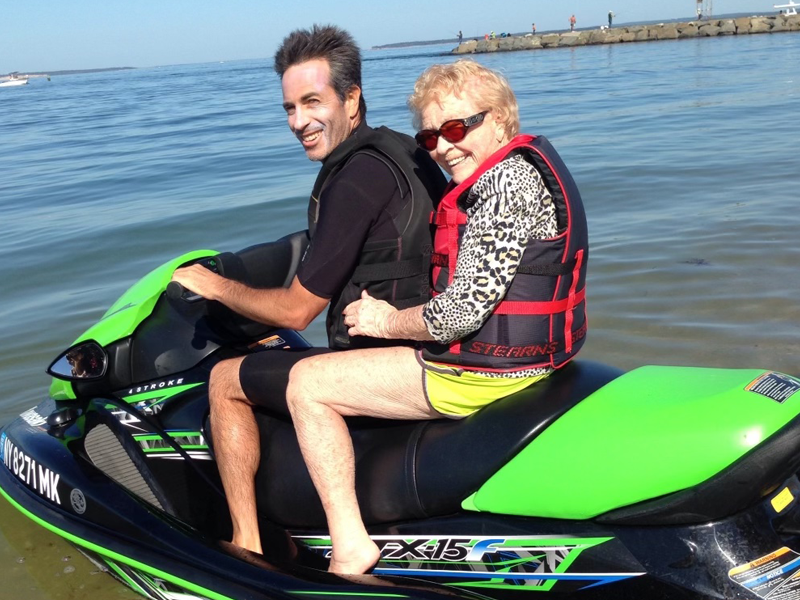 Doris Dietz is one of six Bayleigh Chase residents who are centenarians or about to celebrate a 100th birthday at the retirement community. Doris Altman, 99, will turn 100 years old on January 9. She also still lives independently in her apartment and credits her social, active lifestyle at Bayleigh Chase as the key to longevity.
"It's very important to stay active and look at the positive things in life. Keep doing what you can. Keep moving," Doris Altman said. "I love sitting in the lobby by the coffee machine with my friends. I never feel alone here, it's wonderful. Every day is a gift."
If you're interested in learning more about Bayleigh Chase and its independent living, assisted living and skilled nursing care, call its life care consultants at (443) 746-7662.