We can all use a shot of happiness while being isolated at home.  Hopefully, you've now settled into your modified normal routine of living.  I've read a lot of funny sayings over the past few weeks that gave me a great laugh.  Some people are getting up in the morning and changing out of their nighttime pajamas and into their daytime pajamas.  Others are telling me that if they shut the schools for too long, the mothers are going to find a solution for the virus before all the scientists.  And my favorite one is: "This is the first time in history we can save lives by laying in front of the T.V. and doing nothing. Let's not screw this up!"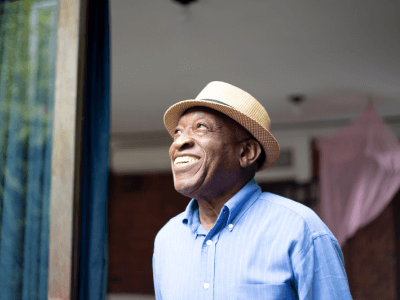 Hopefully, you're a glass half full person, and you're surviving by being creative with your time.  Try to commit daily to give your mood a natural boost and make yourself happy.  Here are a few mood-boosting ideas (American Council on Exercise, ACE).

Exercise.  Boost your immune system and your mood by releasing the feel-good chemicals (endorphins) that come from exercise.  You can participate in an exercise class online or on T.V.  There's a lot of options when it comes to choosing exercise videos.  Choose the exercise routine appropriate for your fitness level.

Eat nutritiously.  It's so easy to eat junk foods while being stuck at home.  There's nothing wrong with treating yourself once and a while to the junk foods.  But it's wise to eat foods with nutrients that help our emotional health.  Foods with magnesium-rich seeds like pumpkin and sunflower, leafy greens, blueberries, and dark chocolate help to boost our emotional health.  Dark chocolate, anybody?  I'll have a piece.
Practice gratitude.  Take time to write down a few things every day that you're grateful for.  If you start to feel down, look at what you wrote, and maybe it will help to change your thinking and boost your mood.
Unplug and get outside.  It's so easy to get caught up in the drama going on all around us.  Take time during your day to turn everything off, sit quietly, read a positive book, or go outside.  We're fortunate to be in the spring season, where we can see the trees bloom and hear the birds.  We need mental breaks in our day, and being online and connected on social media is not a mental break.  Social media is good, but it's also a stimulant and could cause additional stress.  Be wise with your technology usage. 
Make sure your glass is half full.  Here's to your continued happiness during these unusual times.
Jonathan Souder is the Fitness Director at Manor House, an Acts Retirement-Life Community in Seaford, Delaware. This column appeared in the April 9, 2020 edition of the Seaford Star.