Right now, staying home is good for our health and the health of our communities. But even though we're physically distanced from others, it's still important to enjoy life! Here you'll find 25 MORE fun things to do at home - activities to make you smile, engage with other people, and even stay physically fit. If you missed our previous list of 25 things, you can find it here.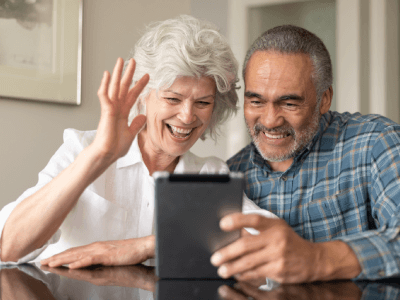 1. Video chat with loved ones. Not sure how? Watch recorded tutorials about Zoom.

2. Get lost in a story. LeVar Burton narrated short stories with beautiful soundscapes.

3. Interested in a longer tale? Join Audible to listen to books. You can take Audible for a test run with a complimentary book and a free, 30-day trial.

4. Release some endorphins. Take free exercise classes from Planet Fitness or Silver Sneakers.

5. Feeling withdrawal symptoms from a lack of televised sports? A variety of athletic documentaries and television shows may be just what the doctor ordered. For a limited time, you can also access past basketball, football, and hockey games for free via NBA Game Pass, NFL Game Pass, and NHL.tv.
6. Explore breathtaking gardens. See what's blooming at ten of the most spectacular gardens in North America.
7. Throw an online (or phone) game night. Invite 6 to 8 friends who know one another and have them each come prepared to tell the group two little-known facts and a lie about themselves. Have each person present one at a time while the rest of the group guesses which is the lie. Be sure to enjoy with your favorite snack!
8. Fall 245 feet at 80 miles per hour. Enjoy the virtual thrills of roller coasters and other rides at Canada's Wonderland and Disney's theme parks.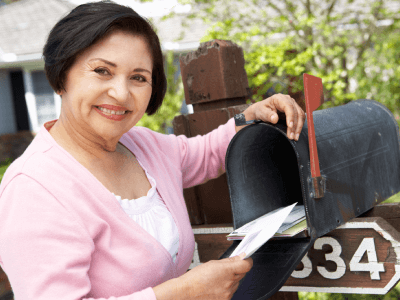 9. Help the local economy. Call businesses down the street and buy gift cards. Keep them for yourself or make someone else's day by sending through the mail.

10. Interview young children in your life. Grab the phone and find out what they think taxes are, how old they suspect their mom is, and what they like about their best friends.

11. Enjoy the theater from your couch. Here are MORE shows you can view online.

12. Draw. Pick a subject – a bowl of fruit, a room in your home, a photo of a loved one – and unwind with this cathartic pastime.

13. Knit or crochet. Or sew masks for people you care about or healthcare workers – and know you're doing an amazing thing for your fellow man.
14. Write a poem. Inspire yourself by thinking about the happiest times in your life. Or make yourself chuckle by fashioning a creative haiku.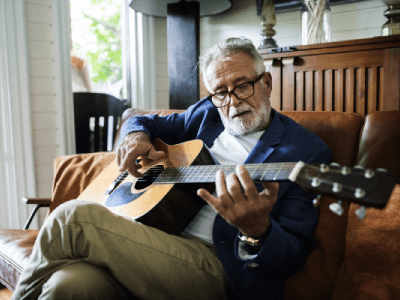 15. Have an instrument you haven't played in a while? Now's the perfect time to brush up on your skills. Check out free lessons for guitar, bass, drums, piano, saxophone, violin, and bagpipes. You can also take advantage of three months of free guitar (acoustic and electric), bass guitar, and ukulele lessons through Fender Play.

16. Sing in the shower. Or the living room. Here are some happy tunes to boost your spirits.

17. Plan your next vacation.

18. Challenge your mind with more than 400 free, online classes from ivy-league universities.

19. Each day pick someone who has made a difference in your life and write an encouraging thank you note to him or her. Bonus: Send thank yous to strangers such as first responders and medical personnel.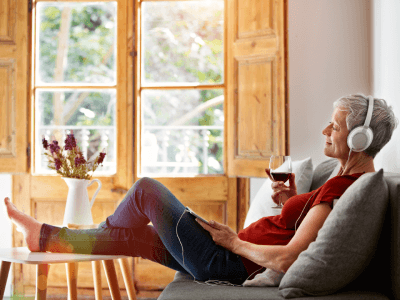 20. Pamper yourself. A bubble bath, your favorite beverage, soothing music, maybe a facial . . . .

21. Learn how to code. MIT created a class for kids that is used by people of all ages.

22. Make a BINGO board with encouraging things in each square. For example, "A robin visited the birdfeeder" or "A friend called". When you get BINGO, look over the boxes you were able to check off with gratitude.

23. Walk outside and soak in some sun (physically distanced from others, of course). Notice the flowers, the birds, and all the things we so often take for granted.

24. Prepare to wow the kids (and adults) in your life by learning a magic trick.
25. Stay up to date on Acts! Follow us on Facebook for pictures of how our staff and residents are having fun these days, helpful resources on retirement, and daily devotionals from chaplains across the Acts family.