It's that time of year again for the new year's exercise resolutions to be made.  During the holiday months of November and December, exercise routines usually slow down because we're enjoying the parties and the good foods (which we should!).  Then January comes, and we ramp up our exercise routines again, trying to recover from the holidays.  By the end of January, we realize that our muscles ache and we're sore from overdoing our exercise and activity routine.  Aches and pains are no fun but instead of just backing off a bit from our exercise routine and recovering, we completely stop by February.  And there goes the new year's resolution out the door!    
If we had only planned times in January to recover from our exercise routine, maybe more new year's resolutions would be kept all year.  Here's a variety of methods we could use now to practice recovering from too much exercise (American Council on Exercise, ACE).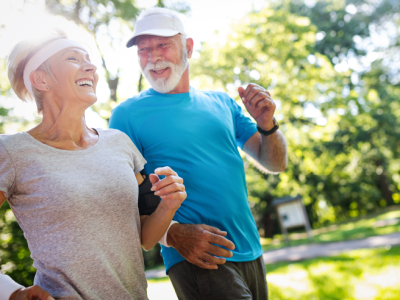 Activity.  Stretching activities should be done daily to maintain flexibility and muscle balance.  Light exercise can also be good if your normal workout is high intensity.  Yoga, Pilates, and other mind-body exercises are great activities to help the body recover and rejuvenate. 

Self-care.  The common self-care practices are resting and not exercising, napping, and nighttime sleep.  Other ways to care for yourself are managing your stress, practicing mindful breathing, and using hot/cold packs to relieve inflammation.

Services.  There's a number of professional service providers that can help you with your exercise recovery.  Some of their services include massage, acupuncture, water therapy, chiropractic care, and physical therapy.

Nutrition.  Healthy eating is important to maintain our immune system, build muscle, and recover from exercise.  Staying hydrated throughout the day is also important.  A registered dietitian can guide you with your post-workout nutrition and discuss healthy supplements to help with your exercise recovery.
Add some exercise recovery methods to your days in January.  Here's to your great health and kept resolutions in 2020!
Jonathan Souder is the Fitness Director at Manor House, an Acts Retirement-Life Community in Seaford, Delaware. This column appeared in the January 16, 2020 edition of the Seaford Star.