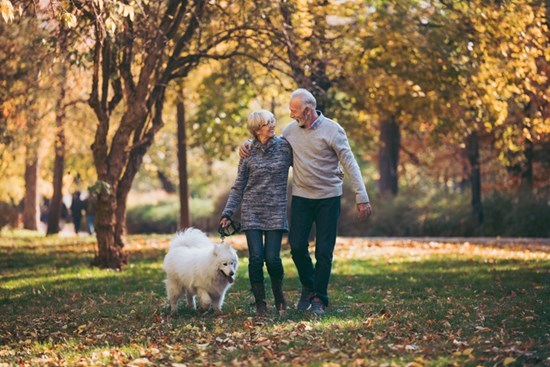 When you retire, you don't just leave your job. You lose previous opportunities to stay active both mentally and physically. Fortunately, there are still plenty of ways to stay active after retirement, that can also help you lead a happy and fulfilling life.
You may not have a walk from the train station to the office anymore, or a stroll to the break room to connect with your co-workers. Your mind may not be worked the same way without job assignments. But you can follow the below advice to stay active after you retire.
1. Find the Right Surroundings
For some people, retirement means finding a new place to call home. Perhaps you want to leave the busy and noisy life in the city to enjoy the calmness of the country. Or maybe you opt for a retirement community, to be surrounded by new friends and activities.
Ideally, where you live can impact the quality of your life. That retreat to the country may give you the quiet relaxation you've always craved, giving you time to read or paint or garden. A retirement community may free you from house and landscaping chores to perfect your golf game or play cards with new friends. Perhaps you want to move across the country to be closer to where your children and grandkids live. It's all about finding the ideal environment for your preferred retirement lifestyle.
2. Create an Exercise Plan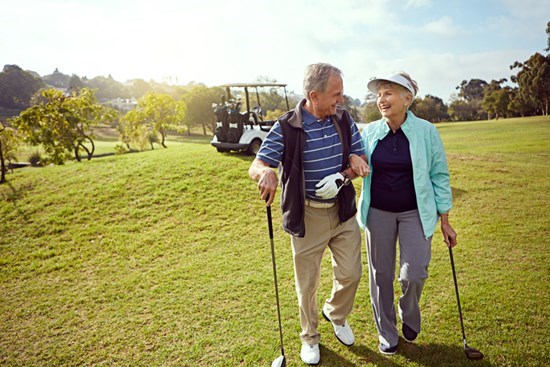 Exercising is a fantastic way to stay active after retirement. It not only gives your health a boost, but also allows you to live independently as you age. Now that you have more time, it's simple to develop an exercise plan that works for your schedule. Experts recommend exercising for at least 150 minutes every week.
You want to focus on exercises that can improve your flexibility, strength, and balance. You don't need extreme exercises to achieve these goals. Simple activities, such as walking, swimming, and cycling, should help you stay active.
There are also several straightforward exercises you can do while at home. They include knee lifts, abdominal contractions, pelvic tilts, wall pushups, toe taps, heel raises and stretching. Single-leg balancing and shifting body weight should also help improve your balance. Here are helpful articles and images to guide various exercises.
3. Find a New Purpose
With plenty of new time in the day, you can use it productively to benefit others while leading an active life at the same time. There are a lot of people out there who need help. If you're passionate about helping others, retirement offers a chance to put a smile on peoples' faces.
Volunteering is an ideal option. If you have any useful skills, such as teaching, a children's home can be the right place for you to spend your time. You can also help with mentoring schoolchildren to guide them on career choices, like skills, university programs and more.
You can work with veterans, particularly if you have experience in counseling or religion. Alternatively, you can volunteer at a local animal shelter to take care of dogs or cats. Ideally, finding a purpose in life remaining active after retirement can be quite satisfying. It can make you feel healthier and happier.
4. Stay Socially Connected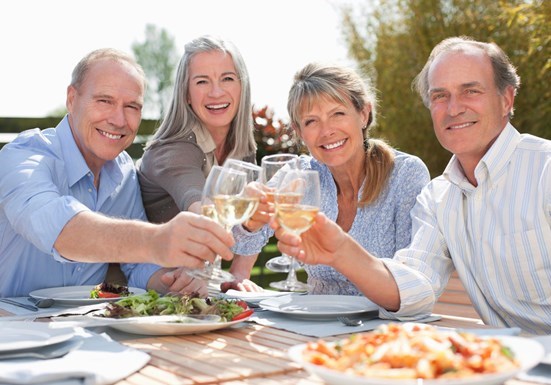 At any age, being connected to loved ones and friends contributes to your overall health. It's possible to lose your network after retiring from your daily work. But the good thing is that you can make meaningful connections in retirement, particularly by joining clubs and activities with like-minded individuals. This is often one of the ways retirement communities are most beneficial.
Great methods for socializing include joining book clubs, writing clubs, dance groups and playing games. Retirement is also a great time to visit your relatives and friends living out of state. If you have grandkids, this makes the perfect time to connect with them.
Plan social activities, such as movie night, playing games, or sporting, with your friends and neighbors to keep relationships stronger. Building meaningful connections can help prevent several mental health conditions and improve the quality of your life.
5. Work Your Mind
Indulging your mind by playing games can improve your cognitive abilities. Without the mental workout of your daily job, it's easy to lose focus and sharpness with aging. Games, such as puzzles, crosswords, and card games, can help to improve your mental performance.
Today, there are even plenty of online games that retirees can use to stay mentally active. Examples include Fit Brains by Rosetta Stone, AARP, Braingle and Sharp Brains. Such online games also provide opportunities for social interaction through chats and forums.
Studies have revealed that keeping your mind active, especially with learning new things, can help reduce the risk of getting dementia. They can also benefit people who are already suffering from dementia.
6. Take a Class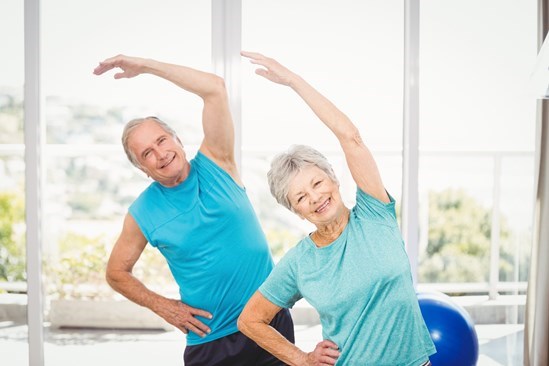 Taking a class is also a great way to improve your cognitive function. Learning and discovering new things in your retired life allows you to use your creative side for enhanced memory performance.
Keep in mind that taking any kind of class also offers opportunities to socialize with other people. You can learn something new, such as playing a musical instrument, dancing, painting, and gardening. An adult education course at a community college is also an option worth considering.
Other things you can learn include bookkeeping, home health, and home repair. Taking a class keeps you engaged and excited during your retired life.
Always Prioritize Your Health
Staying active after retirement can be difficult for some people due to the unusual transition. However, if you prepared for it, the transition can be quite smooth and it's possible to lead a healthy, active life after retiring.
Apart from the tips above, it's wise to stay healthy by monitoring your health and eating good food. Avoid junk food and reduce your alcohol consumption. No more than one drink per day is recommended as you age. You also need to have home medical devices, such as brood pressure monitors and blood glucose monitors, to keep an eye on your health.
If your retirement is approaching, it helps to get prepared for it. To stay physically fit, you can browse our list of the best exercises for older adults to help you plan a workout schedule.