As you're planning your retirement, you're considering a lot of factors—and retiring in New Jersey might not be your immediate plan. But before you make your decision, take a few minutes to discover some things you never knew about retiring in New Jersey. This state is full of fun things to do, great food to eat, and new opportunities to explore. If you're looking for a fun change of pace as you enter the next stage of life, take a look at these New Jersey benefits: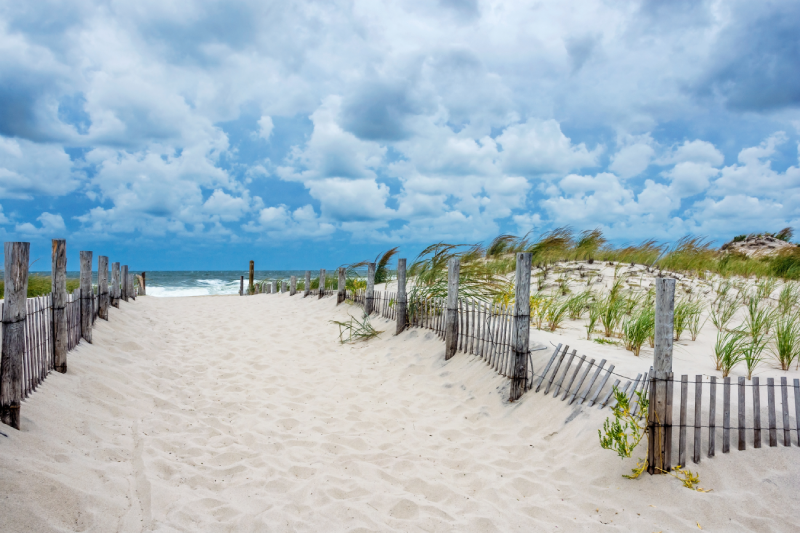 Natural Beauty in All Directions
New Jersey is known as "The Garden State" for a reason, and there are plenty of outdoor recreation opportunities for retirees to capitalize on in order to stay active—no matter which direction you look. New Jersey's Pinelands take up 1.1 million acres of the southern part of the state, and much of the area is protected parkland with biking and hiking trails galore. On the eastern part of the state, you'll find miles of beaches to walk and enjoy the salty ocean air. If you travel northwest, you'll reach the Delaware Water Gap—with miles of beautiful hiking trails along the riverfront and through the trees.

Staying active is important for retirees who want to keep up their health, and New Jersey offers the perfect opportunity to get outside, enjoy the natural wonders, and maintain a healthy fitness regimen.
Hidden Gems in Atlantic City
While Atlantic City is one of the most popular New Jersey attractions for its Boardwalk and casinos, there is much more in store for those who choose to visit. If gambling is not appealing to you, you'll enjoy the things you never knew about Atlantic City. For example, Gardner's Basin is a maritime park that rum runners used to use when smuggling their contraband—but now, it is full of restaurants, beautiful homes, and even an aquarium.

If you want a relaxing break from the casinos in Atlantic City, Historic Gardner's Basin is an excellent option. You can take a sightseeing cruise, look for dolphins, or check out all the different fish species in the aquarium. Don't be fooled by the bright lights and loud tourists—there is more to Atlantic City than meets the eye.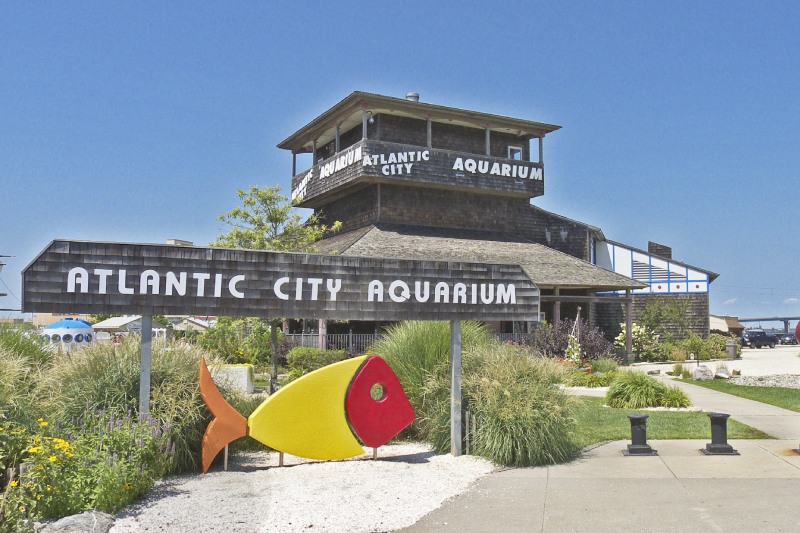 Little-Known Small Towns
Since New Jersey is famous for being the most densely populated state in the country, it might be surprising to hear that 392 of the 559 cities in New Jersey have populations of less than 15,000—and  193 of them have populations of less than 5,000. When you retire in New Jersey, you will have plenty of opportunities to enjoy a relaxed, small-town lifestyle, while still having access to some of the biggest cities in the country.

Small-town charm is one of the most exciting aspects of New Jersey, and you can take the time to discover what makes each one unique as you enjoy your retirement. Mauricetown, Stillwater, and Island Heights are just a few of the towns you can explore to learn even more things you never knew about retiring in New Jersey.
Fairs and Festivals
The people of New Jersey love to celebrate all their fairs and festivals throughout the year. County fairs are popular in the summertime, and you'll see lots of food trucks where you can try some of the best freshly made eats. Wherever you retire, be sure to ask when the county fair is—and what the locals love most about it.

If you don't get to a county fair, check out what the most popular festivals are in your area. New Jersey has lots of them—from the QuickCheck New Jersey Festival of Ballooning, complete with colorful balloons and fireworks, to the Jersey Shore Food Truck Festival at Monmouth Park, you're sure to find something that interests you.

Living Out a New Jersey Retirement
New Jersey is not your typical retirement state—but that is part of what makes it such a great place to spend your golden years. With all the opportunities to stay active and explore the hidden gems of New Jersey, you will have plenty to keep you busy as you enjoy your retirement. Or, if you'd rather sit back and relax, you can find a senior living community that meets all your needs.

If you want to get to know New Jersey more, we'd love to talk to you about all the things you never knew this state could offer. We have a beautiful community in Moorestown, New Jersey, where you can enjoy all of New Jersey's charm—without getting overwhelmed by busy cities or loud tourists. Contact us today to set up a tour.