When you plan to go south for retirement, you probably think of states like Florida and Alabama—where the nice weather and nearby coast provide year-round opportunities for entertainment. But there are a lot of things you don't know about retiring in North Carolina, so before you make a retirement decision, consider some of these hidden gems and perks of the Tar Heel State.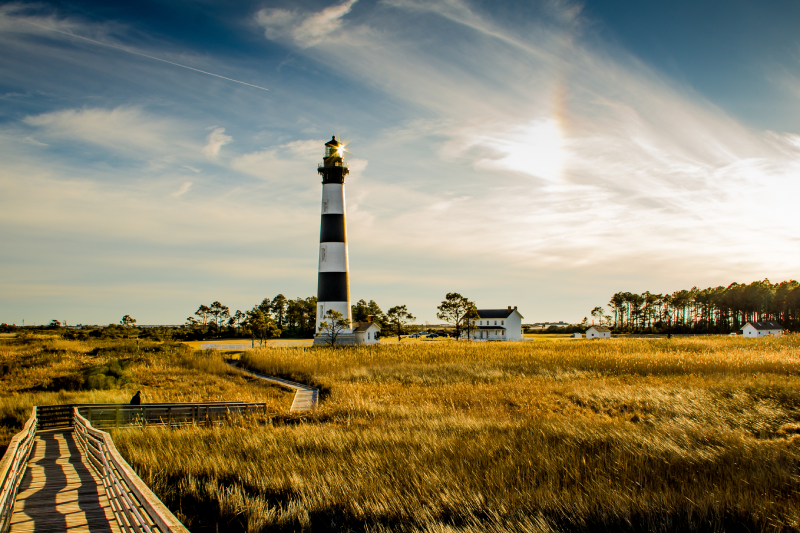 Great Weather—Even in Winter
Throughout the year, the average temperature across all the regions of North Carolina ranges between 55 and 65 degrees. While the mountains see a little more than two feet of snowfall on average, because of their higher altitude, the rest of the state sees an average of about five inches for the whole winter. This means you get to see the beauty of snow—but you'll never have to be snowed in, which means you can capitalize on the crisp December weather without freezing to death. Additionally, unlike the overwhelmingly hot summers of places like Louisiana, Florida, and Alabama, North Carolina offers you a milder option. You can stay active during the entire year, whether you like to walk along the 300 miles of coastline or explore an inland hiking trail.
The Best of the Mountains and the Coast
No matter where you retire in North Carolina, you'll only be a few hours from two of the greatest national wonders: the ocean and the mountains. When you visit the Smoky Mountains or the Blue Ridge Mountains, you can see all of nature's beauty—from waterfalls to rivers. There are also plenty of resorts in the mountains, and you can either stay for a hiking excursion during the summer or a skiing adventure during the winter.

One of the most beautiful beach locations in North Carolina is the Outer Banks, barrier islands off the coast of the state. It is the perfect place to go for a getaway because you won't be overwhelmed by crowded cities or chain attractions. Instead, the Outer Banks is known for its locally owned, diverse shops and restaurants. When you retire in North Carolina, you'll discover something you never knew about the state every time you venture outside.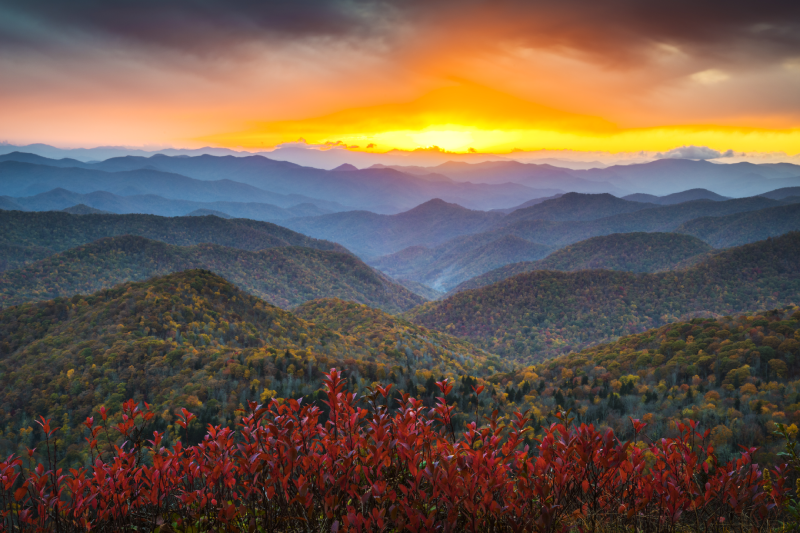 Financial Security
The low cost of living in North Carolina has drawn many people there over the years. Everything from groceries to housing to transportation is below the national average in this state—which means you can spend your retirement nest egg on delicious restaurants and entertaining attractions without worrying about making your ends meet. In fact, Durham, North Carolina was once named an excellent place to retire on less than $100 per day.
In addition to making your money stretch, you also get great tax benefits when you retire in North Carolina. Social Security income is exempt from taxes, and there is no state estate tax. Retire here to maximize your resources and spend your money where it matters. Financial security is one of the best hidden benefits of a North Carolina retirement.
Praised by the Experts
Even if you might not know much about North Carolina, it is important to know that it has consistently been named among the top places to live in the United States. Based on its beautiful scenery, excellent affordability, and proven safety, this state is a top choice for retirees. In fact, when the U.S. News & World Report named the top 125 places to live in the U.S. in 2018, six North Carolina cities made the list—and all of them were in the top 60.

North Carolina has been known as an excellent home for decades. You can find articles dating all the way back to 2010 that will tell you all the things you never knew were so wonderful about this state. For years, experts have been singing North Carolina's praises, and if you retire there, you will be too!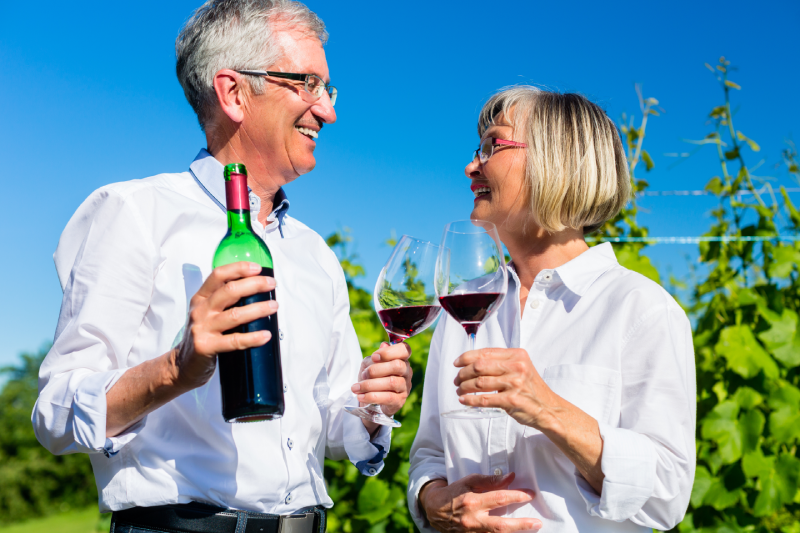 Everything You Need to Know About Retiring in North Carolina
You don't want to be bored during your retirement—which is why living out your golden years in a new location might be a great option. There are plenty of things you never knew about retiring in North Carolina that will keep you busy, whether it's a day at the beach or a weekend trip to the mountains. This state will always have something new up its sleeve for you.

Choosing where to retire might feel overwhelming, but you do not have to face it alone. You deserve to relax after all these years of hard work, and we want to make this process as simple as possible for you. We'd love to walk alongside you as you evaluate your options and make a retirement decision. If you want to visit one of our beautiful North Carolina facilities, contact us today to set up a tour.