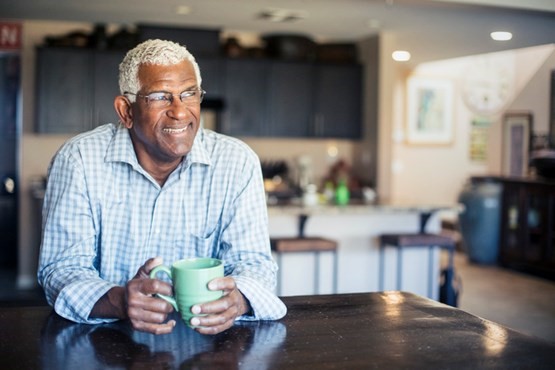 Today's independent seniors aren't looking to move into what their parents' generation may have referred to as 'rest homes.' On the contrary, they're aiming to be as active, fit, healthy, and independent for as long as they can. So why are so many older Americans moving into Continuing Care Retirement Communities? Once you see what these modern environments have to offer, you'll understand.
Does a Continuing Care Retirement Community (CCRC) make sense for you? The following information might help you find an answer. 
A Definition for CCRCs
Many CCRCs are built to have the feel of five-star resorts. They offer premium amenities, beautifully-designed interiors, and impressive architectural styles. They emphasize comfort and convenience, and staff are specially-trained to make residents feel pampered and safe. But it's the emphasis on care and community that makes these communities stand out.
You only have to look at their name to understand why retirees choose CCRCs: focus on the "continuing care" component of Continuing Care Retirement Communities. They typically consist of three levels of care that cover your changing needs as you age: 
Independent Living

 

Assisted Living

 

Skilled Nursing

 
Most people enter the community on the first level, independent living, which provides a maximum level of independence, allowing residents to live in apartments, townhomes, or single homes and enjoy their freedoms while indulging in the services and amenities of a top-notch retirement community — think fine dining, snow and leaf removal, transportation to local activities, opportunities for classes and hobbies, and much more. These residents don't need a high level of healthcare, because they're still enjoying the active retirement lifestyle.
So then why do people who are relatively healthy and independent choose a CCRC? Because when they inevitably need more care, it's ready for them. Read on to learn more. 
Does a CCRC Make Sense for You
 if You're Healthy?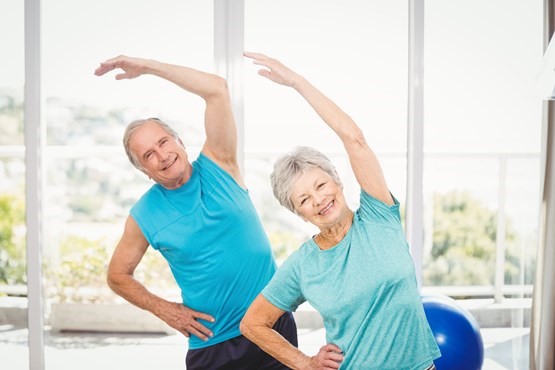 What's innovative about CCRCs is that they offer a completely flexible range of options for care. The signature service is that you are able to remain on the same "campus" even when you move up or down the various levels of care. All stages of retirement life are covered, which is why CCRCs are sometimes also called "Life Plan Communities."
One scenario in which CCRCs may make sense for you, even when you're relatively healthy, is when you're recuperating from surgery. It's common for people – especially older Americans – to need to spend time in a rehab facility after they have surgery. This is also true if they have an illness that requires special attention. When you live in a CCRC, you spend that rehab time post-surgery in the skilled nursing section of your CCRC. You won't have to leave the community where you live. It's also an easy move to return to your own residence once you're healed. You remain surrounded by your friends and neighbors, even when you need more care.
That also goes for as you continue to age and need to move to assisted living or skilled nursing care. It's still all on the same campus, in the same community, with the same neighbors and staff who care about you. 
Why Choose a CCRC?
People have lots of different reasons for choosing to move to CCRCs. Here are a few good reasons: 
So y

ou can 

financially plan for your future m

ore eff

ect

ively

, knowing your monthly 

costs

 will not increase based on the level of care needed

*

 

So your adult children won't have to worry about you

 (and will look forward to visiting your beautiful home) 

 

So your health needs can be met within your community

 

Because it's a familiar, friendly community where you can "age in place"

 

So you know for sure where you'll be in the future, no matter what uncontrollable circumstances may arise

 

Because you have easy access to an entire community of people where you can make friends

 and indulge in your passions and hobbies

 

Because you have easy access to educational and social opportunities like classes and clubs

 

Because it's easier to stay fit and healthy when you live in a community that emphasizes being active

 
* In a Type A Life Care Plan 
For Lots of Folks, CCRCs are Definitely Worth Investigating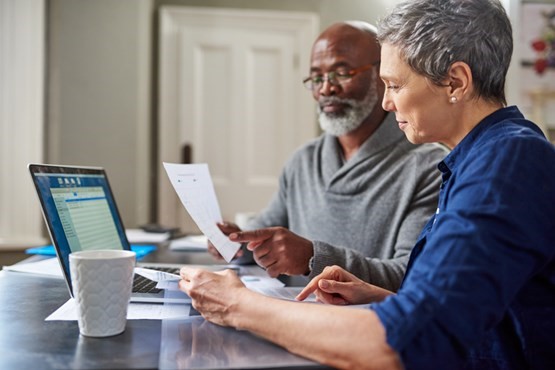 Over the years, we've had conversations with tens of thousands of people who feel that choosing a CCRC for their retirement years was the ideal choice. Here are a few examples that explain why someone might choose a CCRC. 
Gloria and Bob.

 Married for 53 years, Gloria and Bob are active, healthy 70-somethings who love being outdoors and dining with friends. They moved to a CCRC

 

four years ago and have loved every minute. Between the fitness center, the walking paths, the aerobics classes and the walking club, they have filled their schedule with the kinds of activities they love to do. They've also made tons of friends while living in the CCRC and can't imagine life without this strong network of friendly people. They're still in great shape 

and when people ask them

,

 "

why choose a CCRC

?" they offer this advice: "it's better to be a little early with your plans than even just one minute too late!"

 

Candace.

 Candace lost her husband a few years back. She has two adult children who live many states away from her family home. Candace is an independent sort, and she didn't want her children to have to worry about where she'd live or how they'd fit her into their busy lives. She wanted them to know she was in good hands

,

 so she chose a CCRC. Looking back, she says it's the best move she could have made. As a widow, she feels safe and secure in the CCRC

,

 where she now lives and where she has a tight circle of friends.

 

Ted and Lisa.

 Ted and Lisa never had children together because they married late in life. Both are healthy and in their mid-60's. However, they're aware that they won't have 

many

 resources once they start to age. Gaining peace of mind is important to this couple. This is why the CCRC was a good option for them. They know that their community will always have a place for them, no matter what state of health they're in.

 

Jim and Amy.

 Back in the early 1990's, Jim got cancer. He's been in remission for many years

, h

owever his condition requires regular monitoring and visits to the doctor. When they retired, the couple knew they'd always want to be near high-quality health care. If and when Jim's cancer returns, the couple needs to know they'll be able to handle life as easily as possible. In their CCRC, they know that should they need it, meals will be delivered to their door and a health aide will be there to help

, plus they have built-in transportation to their doctors

.

 
Ready to learn more? To find additional information about the types of continuing care retirement communities near you and if a CCRC makes sense for you, just call us any time and ask for a tour. We'll be happy to show you around and answer your questions. You can also take a virtual tour of any of our communities any time by starting here.