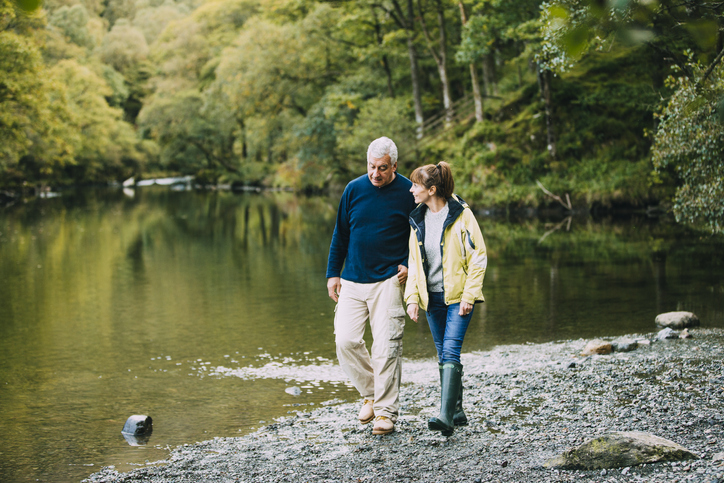 Retired life means tons of time for Bingo, right? Actually, today's retirees are more likely to be found dining out with friends, staying fit, learning a new skill, or spending time as a couple. You'll find that retirement hobbies for couples look a lot like hobbies you'd enjoy at any age: fun, exciting, and better done together! Now that you have lots of time to spend with your dearly beloved, it's time to get serious about pursuing some serious hobbies – seriously fun, that is!
Here are a few activities for retired couples to get you started. Each is an example of how today's active retired couples are redefining what it means to be "retired." 
1. Try Hiking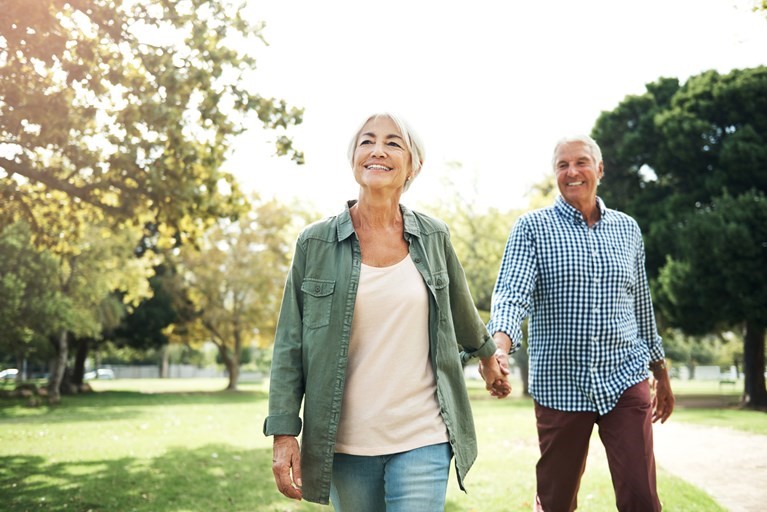 For most people, hiking is just a weekend escape when you're working, but now that you're retired, you can take advantage of mid-week hikes. There will be far fewer people on the trails. This hobby works for just about anyone, unless one or both of you have mobility issues. It's the great equalizer because there are so many ways to enjoy it. You can go at your own pace, choose trails with little or no elevation gain, and there are endless opportunities for finding new trails all over the country. Active retired couples often find they love hiking so much it becomes their motivation to travel. Hiking local trails is a great way to get to know a place, whether you're in your own state or beyond. 
2. Volunteer Together
Volunteering together brings triple rewards. You do good things for the world. You get out in the community. Finally, you get to see another side of your partner, as he or she toils in a soup kitchen or wherever you choose to donate you time together. 
3. Explore a Neighborhood/Town You've Never Been To
The world is an ever-changing place, which makes it tons of fun to explore! When was the last time you were in Maine, for example? Kentucky? And have you seen how much Boston has changed since the Big Dig was completed? In every corner of the USA, towns and cities offer fascinating nooks to explore. Even if all you do is sample the local deli, it's still fun to try new things in new places! 
4. Hit the Gym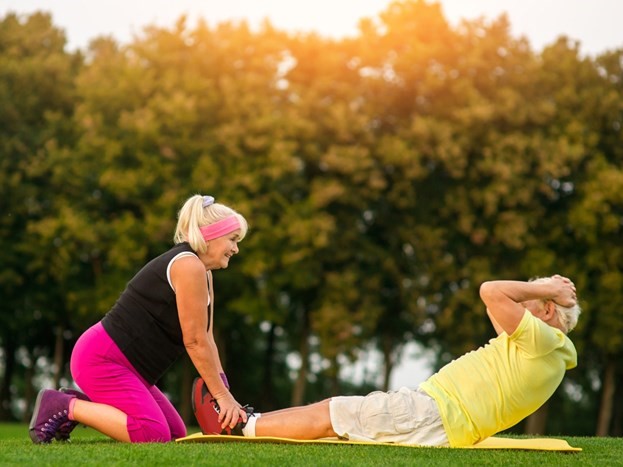 You know what they say: the couple that works out together stays together! Exercise is a particularly popular activity for retired couples because in addition to being essential for healthy bones and continued mobility, it is tons of fun when you do it together. Learn about proper form from a trainer and then help each other stick to it. For an extra challenge, keep track of your progress and celebrate small milestones (with gelato, preferably!). 
5. Form Your Own Private Book Club
Discussing a book you've read with other people can be stimulating and lots of fun. But it's even better discussing a book with your spouse or partner, who's read the same book! If you've never done it, try it. You may find an entirely new dimension of your partner that you never knew existed! 
6. Follow a Rock Band (Really!)
Not all rock concerts are the head-banging, booze-soaked revelries you remember from your youth. In every city, small or large, there's a venue that plays rock music that everyone can enjoy. Find a band you like and, when they go on tour, follow! You probably won't want to sleep in a van or pile into a hotel room with 20 other kids like the old days, though. This time around, go in style and stay in a great hotel. 
7. Explore the Cafe Life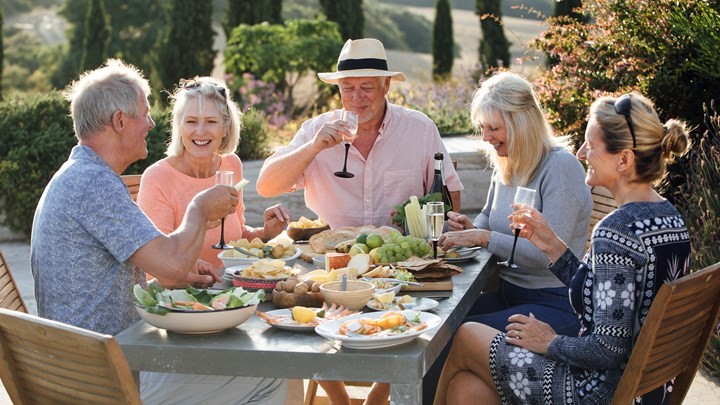 The coffee joint has become the nation's community center. It's where friends meet, work gets done, and people gather to feel the buzz of the neighborhood. Plus, enjoying the flavors and the ambiance of your local cafe is a great way to spend a morning together. It works for hipsters, Millennials, and freelance workers – why not retirees, too? Whether you're absorbing the daily newspaper, working on your blog, or diving deep into a mystery novel, cafe life is a wonderful life. Even on the road, it's fun to explore how they do things in different places. 
8. Co-Mentor a Younger Person
Many retired couples plan on staying involved in their careers. This is especially true if you both ran a business together before you retired, or if you worked in the same field. Many find it fulfilling and rewarding to co-mentor a younger person. You can help in all sorts of ways, from talking to them about their industry of choice, to giving interview tips, encouragement, and practical tips to help them excel at their job. 
9. Plant a Garden
Do either one of you have a green thumb? Find out by planting a garden together. It's one of the best retirement activities for couples, because there are so many beneficial aspects. It can be as physically demanding as you both want it to be. Try digging a row for planting peas and you'll know what we mean! It can also be intellectually challenging, since you'll need to learn what to do to improve the odds of success. It's incredibly rewarding, especially once you see tiny sprouts shooting up through the dirt. Finally, it's healthy if you end up growing anything that can be eaten!
No yard? No problem. There's a lot you can do with a container garden and a sunny balcony or even just a window sill. And it doesn't have to be a veggie garden. Focus on flowering plants to create your own Garden of Eden. Plants, no matter what type, are medicine for the soul.
Even More 
Retirement Hobbies for Couples
Of course, there are dozens more retirement hobbies for couples to explore. We just couldn't fit them all in one list! Need more ideas? One thing you can do is see what other retirees are doing. Acts Retirement-Life Communities believes in supporting retirees in every way, including staying active, fulfilled, and engaged in the community. Learn about activities and amenities at our communities, where there are endless opportunities to delve into exciting new directions for couples who want to enjoy life to its fullest!