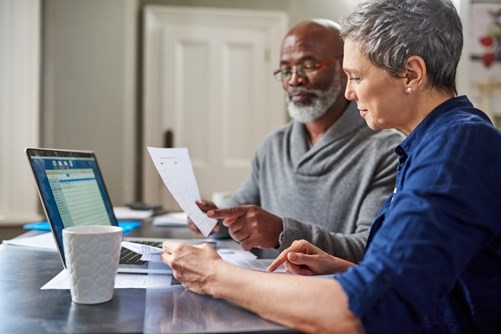 This is a big country, so there are a lot of places to choose from if you want to relocate when you retire. But if you're like most people, you'll want to spend your hard-earned savings on the things you enjoy, such as travelling or partaking in hobbies.The best use of your funds via affordable retirement states is therefore a big factor to consider. We all want to pay a fair price and receive a quality product or service, no matter how big our income or retirement fund. You've worked hard for that money, and now it's time to invest in the next chapter of your life.
There's a common misconception that it's rare for affordability and desirability to go hand-in-hand. We say why? Here, we've run the numbers, consulted the experts, and compared the data to compile a list of affordable retirement states that are also wonderful places to live. In fact, in addition to having below-average prices for daily expenses and housing, these spots rank well in the "soft" categories too: plenty of fun things to do, health care facilities nearby, high ratings for safety, and a general sense of well-being. Another perk? These states all include at least one Acts Retirement-Life Community, so you know they are premier retirement destinations.
Our list is presented in order by states with the lowest cost of living for retirees, from lowest to highest (more or less). And if you'd like even more information about retirement communities by state following this, always feel free to contact us with any retirement living questions.
1.  Alabama, the Heart of Dixie
You simply can't beat Alabama for affordability (it's one of the 10 cheapest states to live in for retirees). But what many people don't realize is that it's also full of hidden treasures, too — the kind that make life worth living. Take, for example, the warm weather, a thriving music culture with decades of music history behind it, Southern hospitality, and amazing food.
And as for recreation, well if you like water then you're in for a bonanza. Alabama is home to the nation's second-largest inland waterway system, the Gulf Intracoastal Waterway. Then there's the coastline on the Gulf of Mexico. It has beaches and a unique state program for artificial reefs that make fishing a main attraction here.
The northeast part of the state is completely different, at elevation of over 1,800 feet in the Appalachian Mountains. The Appalachian Trail may start in Georgia but the mountain range begins in the heart of Alabama. Known locally as Coosa Valley, the area is covered with trails, wildlife, and spectacular vistas and views. There are "Forever Wild" lands extending for thousands of square miles, making this a truly beautiful state to call home.
2. Georgia, the Empire State of the South
In many respects, Georgia is the cheapest state to live in for retirees. The cost of living here is well below the national average — almost 10 percent lower if you're a retiree. One example of its affordability is seen in the extremely low housing costs according to a list of the best places to live, with median costs for a home running at almost 20 percent less than the national average. Plus, the state is as retirement friendly as anyone could hope when it comes to tax benefits. Did you know that Georgia does not tax Social Security retirement benefits, or that the state provides a deduction of $65,000 per person on all types of retirement income for anyone age 65 or older?
And of course, you have Atlanta, the cultural and economic mega-center of the entire Southeast Region. If you miss the buzz of the city, Atlanta's streets are filled with youthful energy that's typical of a city that's on the go, constantly enriched by an exciting blend of traditional, global, and modern cultural trends.
3. Florida, Always Full of Surprises and Sunshine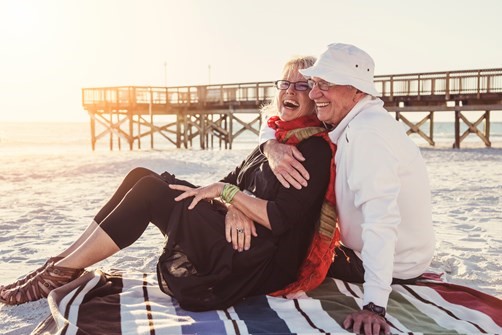 Florida is known as a retirement Mecca for a reason. Don't assume a great retirement life comes with a high cost —Florida is one of the cheapest states to live in for retirees. Nearly constant sun, easy going lifestyle, welcoming vibes. What more could you want? The variety of things to do will surprise most folks who aren't familiar with the terrain.
For example, there are places like Cape Coral, which features world-class recreational offerings, sports, unbeatable waterway access with over 400 miles of canals, parks, and more. Believe it or not, it's all available for a cost of living that's 2.4% below the national average. Actually, anywhere in Florida will give you an economic boost since it's among the most tax-friendly states you could choose to live in!
4. Maryland, Where Tides Run Deep
At the center of the Eastern Seaboard lies Maryland, where more than two-thirds of the counties border tidal waters that form part of the Chesapeake Bay estuary. And for all its smallness, the state manages to incorporate a surprising diversity of geographical features and climates. It's often called "Little America" for that reason, as well as the fact that this Mid-Atlantic state combines cultures and histories of both the North and the South.
As such, anyone can find a place to call home in Maryland, which also happens to be wonderfully tax-friendly for retirees. Social Security benefits are not taxed. Plus according to Maryland tax information, anyone over the age of 65 may be able to deduct some taxable pension and retirement annuity income. Sales taxes aren't bad, either, with the state's rates ranked as the 18th- lowest out of 51.
The rest of the affordable retirement states below made our list, but we'll cover them just briefly. The benefits of living in these places are widely known, so we'll just hit a few highlights.
5. South Carolina
With some of the lowest property taxes in the entire nation, South Carolina hits home for retirees looking to downsize and move. The cost of living is much lower than most other parts of the country. Combine those factors with wonderful weather, Southern hospitality, and the natural beauty of the land, and you can see why lots of retirees move here.
6. Delaware
Delaware offers some attractive tax incentives for retirees, including their $12,500 exclusion for retirement income on state taxes. Seniors also get an additional $2,500 for their standard deduction, another good reason to move here (besides the Eastern Shore!).
7. Pennsylvania
The Keystone State rates favorably for retiree tax friendliness. There's no tax for pension income after the low age of 60 and Social Security is not taxed. Neither are withdrawals from retirement accounts. Pennsylvania is also favorable because it does not levy state income tax distributions from 401 k plans, as long as you receive those distributions after age 59 and ½.
You can use this extra money to explore Philadelphia, take a trip to the Jersey shore, or even plan a trip to defrost during the winter.
8. New Jersey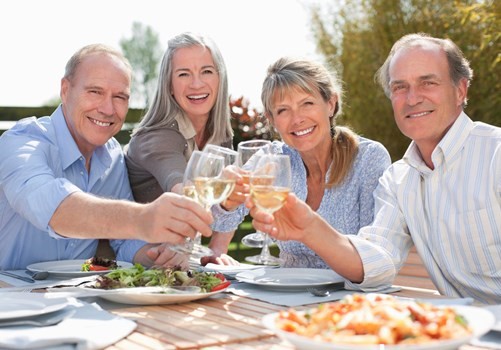 Yes, we had to throw this in, too. Everyone knows the state is home to more restaurants and fun things to do than you could ever hope to explore in one lifetime. But did you also know that healthcare is very affordable here? The average cost for the standard daily rate for a hospital room is more than 11 percent below the national average! It's an important factor to consider, as well as the fact that the state does not tax Social Security.
More than a Financial Decision
Now that you have information on the states with the lowest cost of living for retirees, it's time to learn about the other important factors when choosing a retirement community. Visit our resources section to learn about contract types, amenities, financial security in retirement, what retirement means for your taxes, commonly used retirement terms, and more. Acts Retirement-Life Communities is your one-stop-shop for all your retirement questions and concerns.