Through years of working, budgeting, and saving, the most crucial question in the back of people's minds is, "How can I afford to retire?" Because everyone is different, there is no magic, one-size-fits-all number for retirement—which makes taking the leap even more difficult. If you're not sure whether or not you can afford to retire, these tips will help you make a decision.
Make a Plan
What does your vision for retirement look like? Are you career-oriented, unable to completely give up work? Or do you want to devote your golden years to pursuing passions you never got the chance to pursue? Maybe you want to spend time with grandkids, travel the world, or just relax with your spouse. 
Whatever your dream is, it is essential to plan for the future—because the cost of your retirement depends entirely on you.
When it comes to retirement affordability, there are a lot of variables. Before you make any decisions, take some time to consider what you want to get out of your retirement. Talk with your retired friends, your spouse, and your kids to determine what the best course of action is for you. This will help you get an idea of the finances you'll need for the future.
Know Your Numbers
To find out whether or not you can afford to retire, you will probably have to crunch some numbers. Consider all your sources of income—whether that is Social Security, specific retirement funds, savings accounts, etc.—and determine how much money you'll need to spend each month to survive.
Fidelity Investments recommends having saved at least eight times your starting salary by the time you turn 60—and ten times by the time you turn 67. Of course, this will vary depending on your desired retirement age and activities, but it is vital to have a foundational number to help you define your goals.
Once you know how much money you need to save, you can decide whether or not you can afford retirement—and if not, you can see how long it might take you to reach your goal. Take into account your living expenses, unforeseen healthcare costs, and other potential roadblocks that might affect your retirement. Remember, no one's retirement journey is the same, so consider your finances and what you need to feel safe.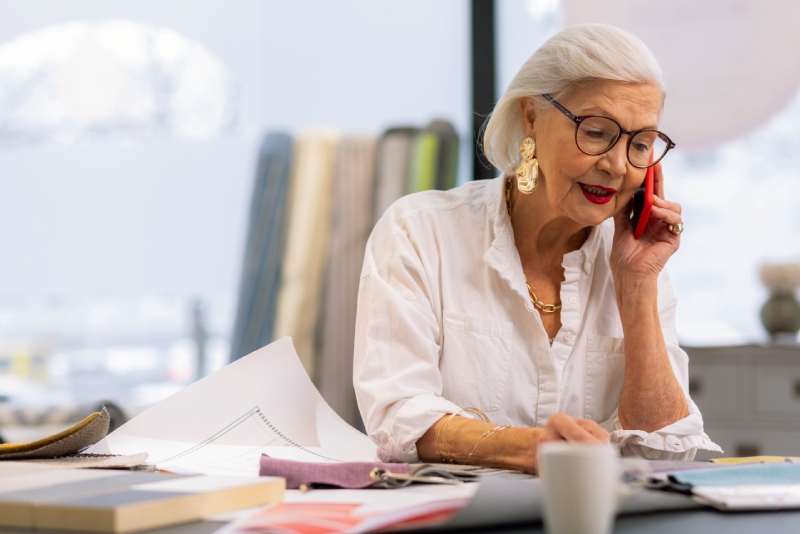 Supplement Your Income
Affording retirement is a challenge for many Americans—so if you're not sure how you can afford to retire, you are not alone. However, there are plenty of opportunities for you to earn some extra money to make sure you don't have to dip into your retirement savings too quickly. Many retirees find purpose in a part-time job after they have officially retired.
If you can find a passion that fulfills you and earn a little extra money while you do it, that makes for a perfect combination. However, if your dream retirement is full of travel and relaxation, simple steps like eliminating debt, downsizing your home, and scaling back other expenses can help you pad your retirement savings.
Retire Somewhere Affordable
Retirement location is everything. If you retire in an expensive state like California, everything from your housing expenses to your groceries will cut a massive chunk out of your retirement savings. This is why it is important to make an educated decision on where you want to live out your golden years.
What are you looking for in your retirement? Do you want to live in a state where there are four beautiful seasons? Or would you rather stay warm year-round in a southern location? No matter what your dream is, you can find an affordable state anywhere. 
Pennsylvania consistently ranks as a top state for retirees who don't want to go south. If you're looking for warmth and sunshine, Alabama, North Carolina, and South Carolina are all highly affordable—and popular—retirement locations. All these states have significant tax breaks and benefits for retirees to ensure you get the most bang for your buck.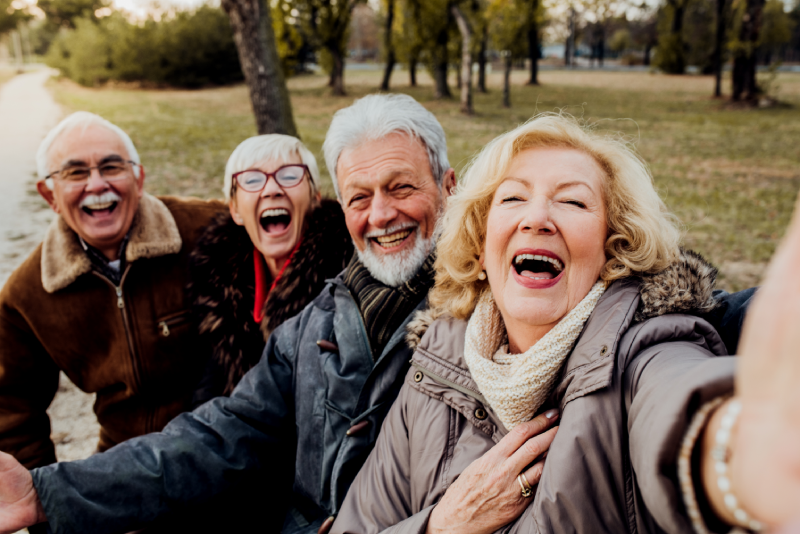 Taking the Leap
Rather than buy a house and completely start over, many retirees opt to join a retirement community. This provides community relationships, easily affordable housing, and sometimes even healthcare savings—which makes it an excellent option for people who want to afford retirement.
Your retirement is unique to you, but everyone needs a little guidance sometimes. At Acts Retirement-Life Communities, we want to walk alongside you as you make this huge decision. We can work with you to determine how much it will cost you to retire—and whether or not Acts will make a right home for you. When you're a part of our communities, you can avoid surprise costs and price jumps. 
Contact us to learn more about the benefits of being an Acts resident and how we can help you afford your retirement.