Retirement is an open door to the best parts of life: doing the things you love, getting to spend time with the people who matter most and taking a well-deserved rest. When retirees begin this phase, one of the top priorities for grandparents is bonding with their grandchildren. If you've spent years working and living separately from your grandchildren, you might not be sure where to start when building a relationship with them. These tips will get you started: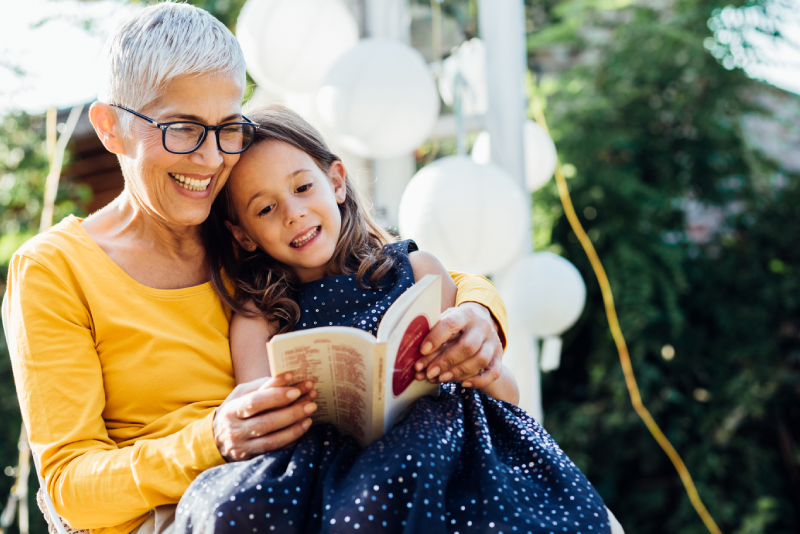 Invest in Grandchildren Individually
Especially if your grandchildren have siblings, it can be easy for them to feel overlooked. To bond with all of them, spend one-on-one time with them. Each of your grandchildren is unique, with individual interests and passions. On special occasions like birthdays or vacations, plan a day specifically for each child—and give them free reign on the activities for the day. 
By empowering your grandchildren, you can create lasting bonds with them because they will see how much you care about them and their interests.
Additionally, when you allow your grandchildren to interact with you one-on-one, they have special memories unique to just the two of you. These will be experiences you can always look back on together and cherish. Bonding happens when you let your grandkids know how much they mean to you.
Establish Traditions
What were some traditions you looked forward to and loved as a child? Give your grandchildren some of those same experiences. Maybe your family baked holiday cookies together, took a vacation to the same place every year, or always went out to lunch on Sundays. These are traditions you can continue to bond with your grandchildren. 
It is not just about the bond you create; it is also about the importance of family. You can take this opportunity to instill deep values in your grandchildren so that they can carry on these traditions with their kids and grandkids.
If your grandchildren have a tradition that never changes, it will become something they anticipate excitedly every year. Common experiences lead to unbreakable bonds. Their connection with you will grow stronger because they know you're looking forward to it, too.
Head Outdoors
Especially when it comes to young kids, going outside is a perfect activity to run off some energy and bond with your grandchildren. You can do something simple, like go on a walk and point out things you notice in nature. Or, you can plan a fun activity like going to a park, seeing a movie, or eating a meal out on the town. 
Try to come up with fun outdoor activities that your grandchildren don't get to do every day. For example, you might visit a nearby beach or nature preserve and have a picnic together.
You can bond with your grandkids in simple ways, too—even going to the grocery store can be a fun activity if you get the kids excited about it. Buy them a cookie or a candy bar before you leave the store, or let them pick out which bananas or blueberries you're going to buy. This allows them to feel more valued, which strengthens their bond with you.
Always Stay in Touch
It's easy to bond with your grandchildren when they visit you or if you live near them—but what about when they are not with you? That's when it's time to get creative. If you're not tech-savvy, it might be time to do some research and learn how to use Skype, FaceTime, or some other kind of video chat. This will help you maintain a connection with your grandchildren, even if you're hours apart.
Another way to remind your grandkids how much you love them is to send them some good, old-fashioned snail-mail. Since writing letters is not very common nowadays, the kids will feel extra special when they receive something in the mail that is just for them. Writing funny cards—and maybe even including a gift card to their favorite restaurant now and then—is the perfect way to remind your grandchildren how much you love them, no matter where they live.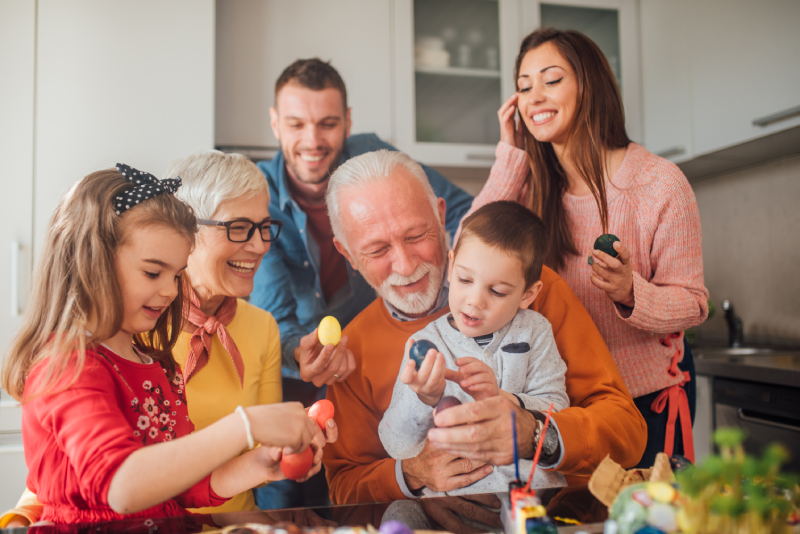 Bonding with Your Grandkids
Whether you retire just down the street from your grandkids or you live several states away, one thing won't change: Your grandkids want to feel loved. Bonding with grandkids gets easier when you take the pressure off. 
What can you do to show them you love them? Maybe it's planning a trip to the local zoo or children's museum, or it might be baking cookies together in your kitchen. Whatever it is, seize the opportunity to make memories that will last for years to come.
All of our Acts communities are conveniently located next to hundreds of fabulous attractions for all ages, which means your grandkids will never be bored when they visit you. Check out some of our locations, and the exciting places that will help you bond with your grandchildren even more.