After years of working hard, you deserve to seize the perfect opportunity for retirement. It might be a challenge to find a place that allows you both the freedom to do what you want and the comfort the relax in luxury. Luckily, senior living in Matthews, North Carolina offers you the perfect balance!
Matthews, nestled comfortably between Charlotte and Monroe, has plenty of delicious restaurants, exciting activities, and extensive shopping facilities that allow you to make the most out of your retirement. Thanks to all the great attractions, independent living in Matthews, North Carolina has never been so fun. Take a look at just a few things you'll love about retiring in this beautiful city: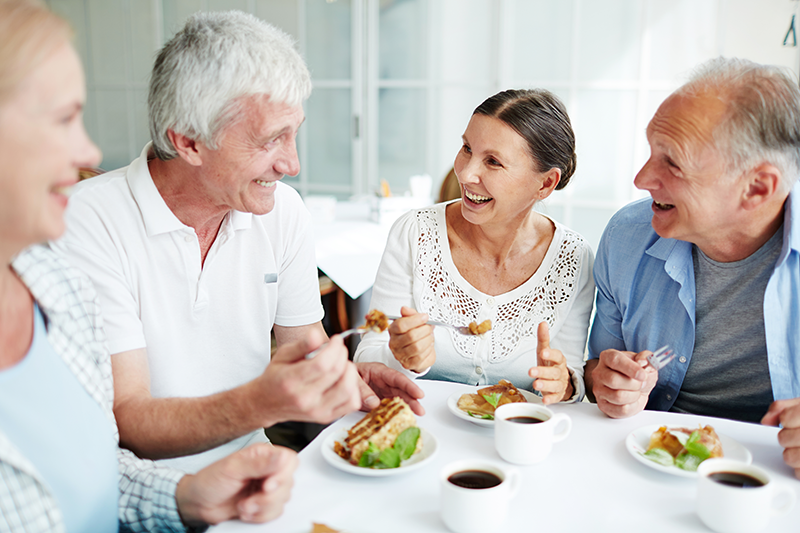 Restaurants
Matthews is home to some excellent original restaurants. In a town like this one, all your dining options are delicious, and choosing where to eat might be a challenge. On the bright side, however, you'll never run out of options. Take a look at just a couple of the local favorites:
Cafe 157 Bistro
Cafe 157 Bistro ties the sophistication of fine dining with the charm of downtown Matthews. Since 2008, it's been a staple in the community—and over the years, it's adopted a home-like atmosphere. You'll feel welcome as soon as you walk in the doors. If the weather is nice, you can even enjoy your meal on the outdoor patio.
Royal Cafe & Creperie
This cafe, owned by a mother-daughter duo, has a mission to make healthy food more exciting. You can choose from a variety of ingredients and toppings to customize your own crepe, and the menu of options is constantly changing to reflect international inspirations with a local twist. The cafe also offers delicious loose-leaf teas and coffees—with beans from around the world. It's a perfect brunch location, accommodating whatever taste you're in the mood for. You can get a savory crepe filled with eggs, cheese, and spinach, or a sweet crepe filled with strawberries and bananas. The choice is entirely yours!
Activities
Matthews offers plenty of annual events and everyday entertainment activities for retirees to enjoy. You can explore some of the best local attractions just minutes from your home.
Matthews Alive Labor Day Festival
From parades to performances, you can celebrate Labor Day like you've never celebrated before. This festival allows you to enjoy great food, have fun, and support your local non-profits! All the proceeds earned during the event go back to funding the local organizations that are working to make the community a better place—which means you can feel good about spending money on junk food.
Squirrel Lake Park
Sometimes the stimulation of a festival or event can be overwhelming—which is why it's always nice to have a place to get away and appreciate nature. Squirrel Lake Park offers that opportunity, with beautiful walking paths, a fishing pier, and even a playground for when your grandkids visit. The park also provides access to the Four Mile Creek Greenway, an asphalt path connecting the park to downtown Matthews.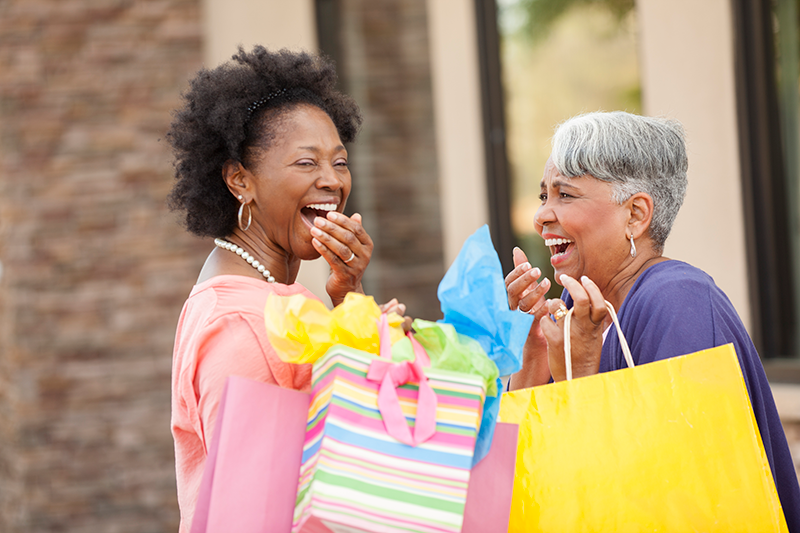 Shopping
Whether you're looking for a unique shopping experience or hunting for the best deals, Matthews has plenty of opportunities for you to get everything you need. Get some new accessories for yourself—or even do some birthday shopping for your family members.
Sycamore Commons
With plenty of options for both dining and shopping, Sycamore Commons is the perfect place to spend a Saturday looking for great deals from your favorite stores. Grab a soup or salad at McAlister's Deli, a coffee from Starbucks, and then visit classic stores like Bed, Bath & Beyond and World Market.
Matthews Community Farmers' Market
When you think "shopping," you might not always think about food—but you won't want to miss this great market full of locally grown products. The Matthews Community Farmers' Market is the largest, most diverse producer-only farmers' market in the area, and you'll be able to get all your groceries from people who grow them within 50 miles of Matthews. Aside from the food, you'll also get to browse unique, hand-crafted items, which might make perfect gifts for someone you love!
Retiring in Matthews North Carolina
Endless opportunities await you in Matthews—and all you need to do now is find somewhere to live. To find out if North Carolina is the perfect place for you to spend your golden years, check out our retirement community in Matthews. With its park-like green spaces, lighted walking paths, and beautiful amenities, Matthews Glen could be just what you need to make your retirement great.