Looking to retire in Florida and prefer to skip the crowded beaches, tourists and snow birds? If you dream of senior living in a more relaxing, beachfront setting, beautiful and serene Pensacola senior living might be your answer.
Every day, a thousand people move to Florida, many of them baby boomers ready to kick off their golden years with plenty of golf, boats and sunshine. In your search for senior living at its finest, you'll discover Pensacola is a hidden jewel on the Emerald coast.
Many locals describe Pensacola as a city with a "small town" vibe. Unlike Miami and Orlando, Pensacola has seen a dip in its population over the past ten years. If you long for a happier senior lifestyle away from the hustle and bustle, senior living in Pensacola has a great deal to offer.
Pristine, White Sand Beaches
Some of the most beautiful beaches are along the Gulf Coast. With more than 40 miles of pristine sugar-white sand and emerald-blue waters, you'll feel like you're living in paradise. Simply breathtaking.
The beaches are consistently ranked in the top ten nationally. Gulf Islands National Seashore, named 'Best East Coast Beach' in 2016, is the nation's longest stretch of protected seashore. Enjoy swimming, fishing, kayaking, or taking in a sunset. Stroll among the nature in this secluded national park. The quiet setting is also perfect for snorkeling and biking.
Pensacola Beach's 1,471-foot pier is one of the longest in the Gulf of Mexico. It's a favorite spot for locals to watch dolphins, manatees or rays, and experience first-rate pier fishing. Gather your fishing tackle and cast your rod to reel in Bluefish, Pompano, Redfish, spotted Seatrout, Tarpon and sometimes Flounder.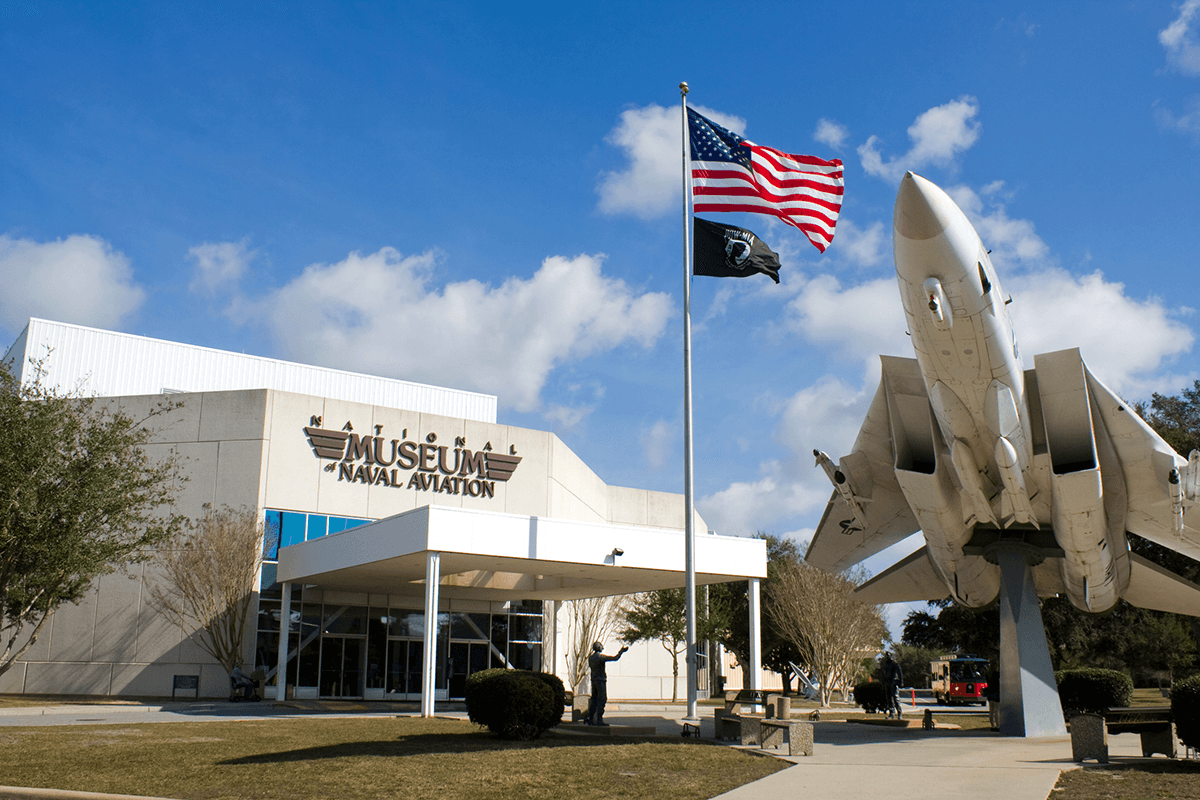 National Navy Aviation Museum & Other Historical Attractions
One of the most charming opportunities of Pensacola senior living is the historical attractions and museums. Pensacola is home to the world's largest National Naval Aviation Museum, where visitors can explore more than 150 beautifully restored aircraft representing Navy, Marine Corps and Coast Guard aviation.
The National Air Station is also based in Pensacola. The first U.S. Naval Air Station commissioned by the U.S. Navy, thousands of naval aviators received their training there including famous astronauts John Glenn and Neil Armstrong. 
With some 24,000 active-duty military and federal employees living in Pensacola, many of them stay in the area making it a military-friendly place to retire.
Retiring in Pensacola, you'll be sure to catch a few fly-bys by the Navy's Blue Angels. Its precision flying exhibition team often soars the skies during practice drills between March and November.
Sports and Entertainment
Seniors living in Pensacola have access to plenty of live sports. Nothing beats watching some great baseball by the water. Seniors who retire in Pensacola can enjoy a Blue Wahoos game with spectacular views of Pensacola Bay just beyond the outfield. The minor league baseball team is affiliated with the Cincinnati Reds and draws faithful fans to the Bayfront stadium each year.
If hockey is more your style, going to a Pensacola Ice Fliers game is fun for all ages. The minor league baseball team plays at the Pensacola Bay Center.
NASCAR fans can't wait for December for Pensacola's premier Snowball Derby. The 300-lap super late model stock car race is nationally recognized in short track racing. The event draws more than 30,000 fans to Five Flags Speedway to watch top series NASCAR drivers including Kyle Busch, Steve Wallace, Bobby Gill and Bill Elliott's son Chase Elliott.
The Great Outdoors
Outdoor enthusiasts will love retiring in Pensacola for the abundance of hiking trails, national parks, beautiful gardens and woodlands. The popular Footprints in the Sand Eco Trail is a great way to learn about all local wildlife and sea creatures. Historical buffs will enjoy the Colonial Archaeological Trail featuring Pensacola's historical forts and the Pensacola Maritime Trail to learn about the area's Native Americans, Spanish Exploration and 18th century Pensacola.
Adventurous seniors can take a scuba diving excursion to the former USS Oriskany, known affectionately as "The Mighty O," named one of the top ten wreck diving sites in the world. The calm surf waters of Pensacola Bay are also ideal for seniors who wish to learn how to paddleboard and kayak.
Those who feel comfortable with heights, can climb 177 steps up the historic Pensacola Lighthouse. The incredible view at the top is worth every step!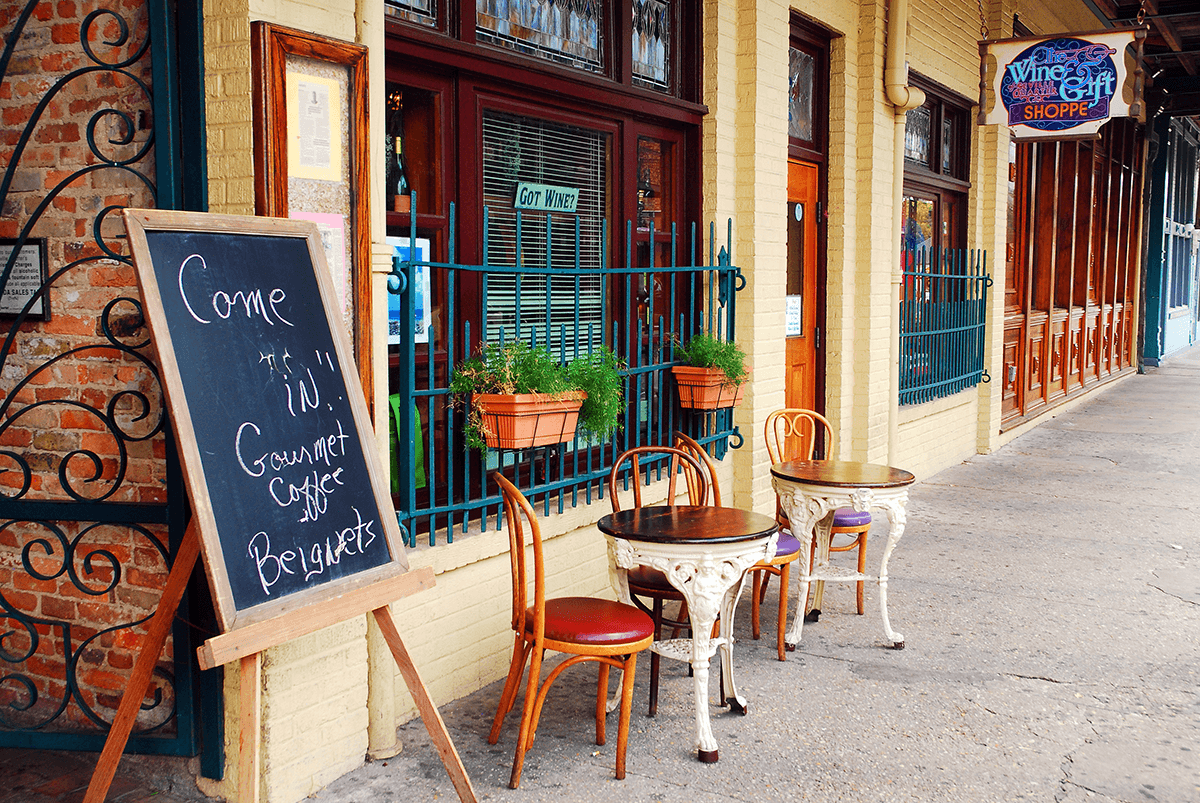 Shopping & Dining in Paradise
As a retiree living in Pensacola, you'll be able to take advantage of the fabulous beach-front shopping and dining. Brush off your sandy toes for a walk along Pensacola's Boardwalk and enjoy an array of open-air bars, restaurants, shops and entertainment.
The food and drink scene in the Pensacola Bay area offers plenty of variety for your taste buds. From food trucks and historic hole-in-the-wall wonders to lively beachfront venues and fine table dining, Downtown Pensacola offers delicious cuisine to satisfy all your cravings.
The streets are lined with unique shops, jewelry stores, high-end fashion and quaint beach boutiques. Sample gourmet treats and take in the local art.
If you're game for serious shopping, you can hit the area's major retail outlets, nearby Cordova Mall, University Towne Plaza and the Miles Antique Mall, Florida's largest antique mall.
The Beauty of All Four Seasons
Pensacola is close to the beach, yet these Floridians get to experience all four seasons. Even in the coldest months, typical January temperatures range from 42 to 60 degrees. Warm enough to leave behind your snow blower and ice scrapper.
The warmer climate also allows seniors to spend more time outdoors to enjoy the fresh air. The Gulf breezes also make it more comfortable to stay active even in the summer months.
With the beautiful weather, stunning beaches, and many opportunities to explore history and nature, retiring in Pensacola could be the best decision you'll ever make. If you're looking for a continuing care retirement community in Pensacola, check out Azalea Trace and truly experience easy-breezy senior living on its 128-acres campus near all the best of Pensacola.
Think Pensacola might be right for you? Learn more about why retirees love Pensacola.