Looking into retirement options in Alabama? Senior living in Huntsville, AL, is becoming a popular option for many.
Sure, Birmingham and Montgomery get most of the attention when it comes to Sweet Home Alabama, but Huntsville senior living has plenty of merit of its own. With a thriving local economy and rich history, this delightful city has plenty of social and recreation options while maintaining the classic charm of the South. It's no wonder why many are looking to retire in Huntsville, Alabama.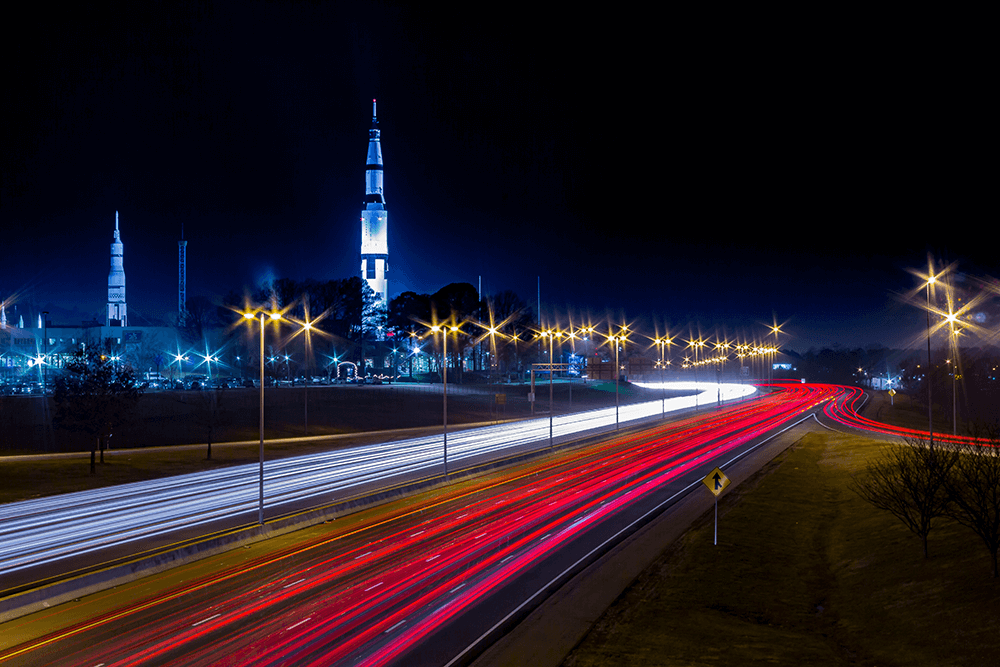 Rocket City USA
Often referred to as "Rocket City USA," Huntsville is known for its history in space exploration, science and research. Huntsville helped to launch the Space Race in the middle of the 20th Century with the establishment of NASA and the Marshall Space Flight Center.
The U.S. Space & Rocket Center is the world's largest space attraction featuring exhibits on Apollo, Mercury and Space Shuttle spacecrafts. Huntsville developed rockets such as Army boosters that put America's first satellite and astronauts in orbit, as well as NASA's Saturn V moon rocket and the Space Shuttle.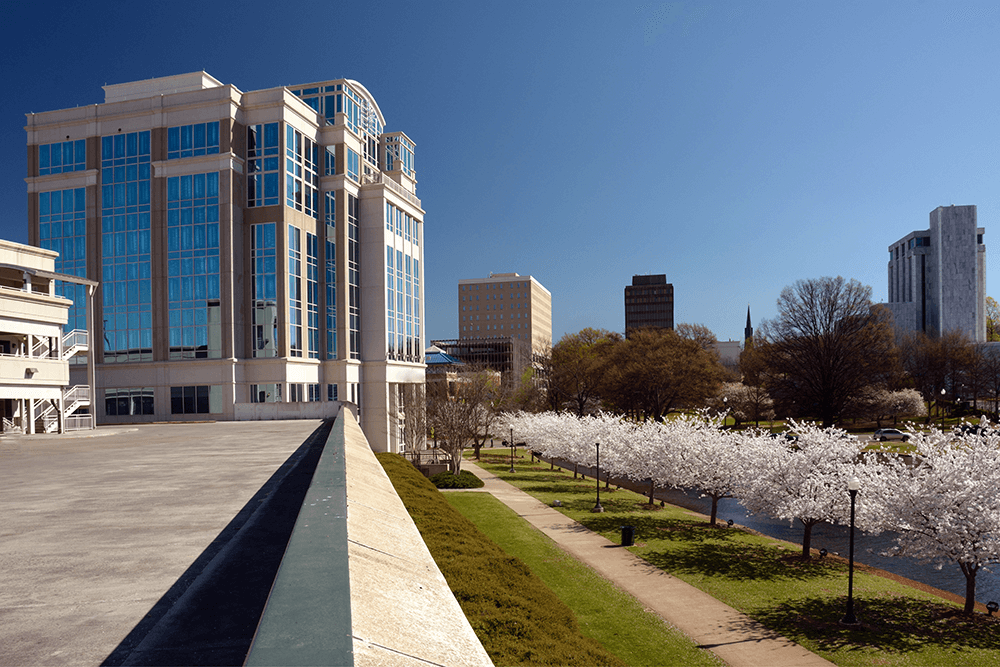 STEM in Huntsville
Those from the area who retire in Huntsville know that the city is bolstered by its STEM (Science, Technology, Engineering and Mathematics) disciplines. People from all over the world looking for a future in the STEM disciplines often decide to call Huntsville home, creating a culture of bright minds and a progressive, technology-driven community. This has created much local interest in STEM, allowing attractions in this industry to blossom.
Culture and the Arts
When it comes to Huntsville senior living options and activities, you should consider that space and engineering aren't the city's only cultural highlights. There's also a thriving arts scene, drawing both local and national exhibits and performances alike. Lowe Mill ARTS & Entertainment is the largest privately owned center for the arts in the country. This massive historic factory building has been redeveloped into 148 working studios for more than 200 artists, six fine art galleries, a multi-use theater, and performance venues.
National attractions are often brought to Huntsville venues such as the Huntsville Museum of Art, Arts Huntsville and Broadway Theater League.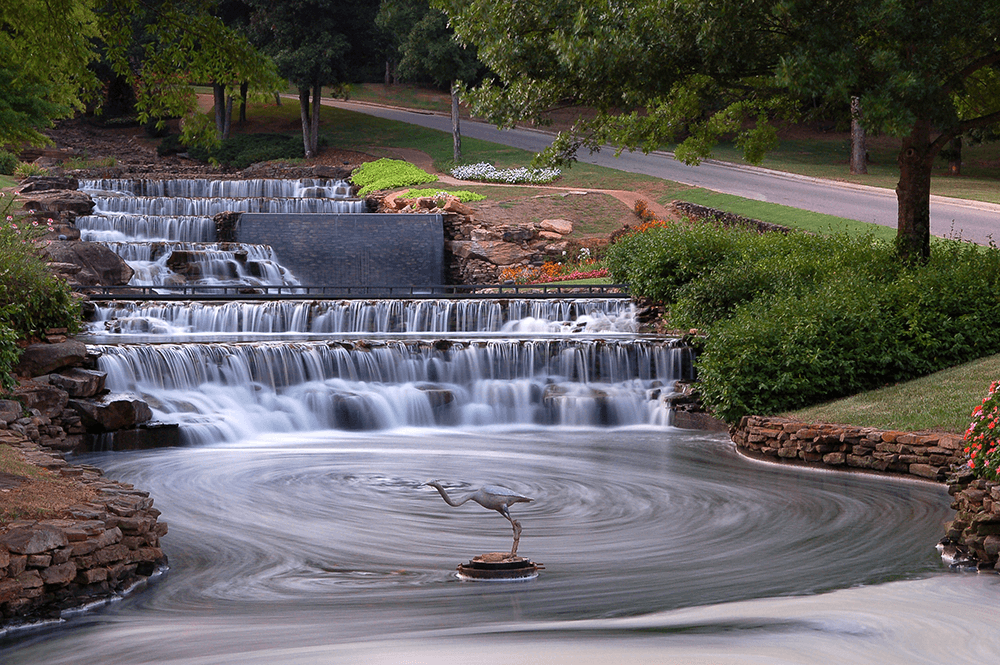 Historic Attractions
And the Space Race also isn't the only history Huntsville offers. The town also embraces its birth, with attractions like Alabama Constitution Village in 1819, which recreates 19th century and explores the founding of the state.
The Burrit on the Mountain Museum showcases the historic home of Dr. William Henry Burrit, a 14-room mansion built in the shape of an "X" in the 1930s. The Weeden House Museum and Garden has history dating back to 1819, housing famous individuals such as the artist and poet Maria Howard Weeden. During the Civil War, it was requisitioned for the use of Federal officers. If you're a retiree who loves history, Huntsville is for you!
Shopping
Enjoy shopping? Huntsville features many boutiques, antique shops, national brands and shopping centers. Outdoor shopping is at its best at Bridge Street Town Centre. The Parkway Place Mall has more than 150 indoor specialty stores and eateries.
Those looking for that small-town shopping field will enjoy boutiques and specialty shops lined along neighboring Madison's Main Street and downtown Huntsville. University Pickers shopping market offers many antique stores and makers.
Sports
If it's sports you're into, Huntsville has several professional teams, including the Huntsville Havoc hockey team, the Huntsville Tigers, a women's tackle football team, as well as the Dixie Derby Girls, an all-female roller derby team.
Don't forget about college sports. The University of Alabama in Huntsville has the Chargers hockey team, and the nearby Alabama A&M Bulldogs, a NCAA Division I college team, are extremely popular for football fans.
Stock car racing is also held at the Huntsville Speedway, a quarter-mile track near the Tennessee River.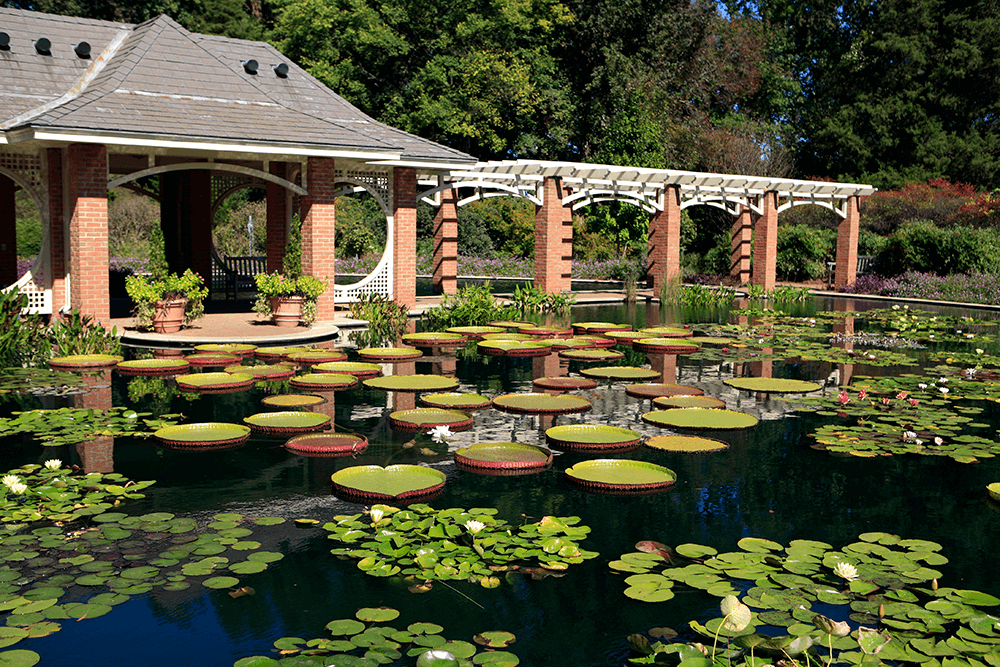 The Outdoors
Huntsville senior living is also benefitted by its many outdoors options due to a warm climate and a beautiful geographic location. Monte Sano State Park features more than 2,000 acres available for biking, hiking, camping and general outdoor play.
The Tennessee River is accessible through Ditto Landing, where visitors can find water skiing, fishing and swimming. Golfers will enjoy courses available in Huntsville, including Becky Pierce Municipal and the Huntsville County Club. There's also the beautiful Hampton Cove just over the mountain, which is part of the Robert Trent Jones Golf Trial.
Numerous parks and greenways such as Big Spring International Park and Fern Bell bring nature to local residents looking to get some fresh air.
Nightlife
Those who do retire in Huntsville will certainly want to take advantage of the city's popular nightlife. Huntsville features all kinds of scenes to meet individual tastes, from quiet bar lounges to rocking dance clubs. Huntsville has also seen a recent increase in craft beer enthusiasm, resulting in numerous brewpubs and breweries, many offering live music and food truck cuisine.
The Best of Alabama
With all there is to see in do in the city, along with its reputation as a family-oriented and technology-based town, senior living in Huntsville, AL, is becoming the choice for a growing number of older adults! Coupled with all Alabama, The Cotton State, has to offer retirees, including beautiful weather, Gulf Coast beaches, a low cost of living, and gorgeous architecture, it's easy to imagine why many are looking to retire in Huntsville, Alabama. Check out our Huntsville retirement community, Magnolia Trace, for more information on what this continuing care retirement community has to offer senior living in Huntsville, AL.