Doing research for your retirement is a huge responsibility — but no matter how much research you do, nothing compares to the actual living experiences you'll have in your retirement location. That's why it's important to get firsthand input from people who have been where you've been — and it's also why we talked to Nancy, an Acts Retirement-Life Communities resident, to find out what it's like to retire in Wilmington, Delaware. If you become a resident of Wilmington and spend your golden years at Country House, you can be as busy (or relaxed) as you want to be. Take a look at how your typical day in Wilmington might play out: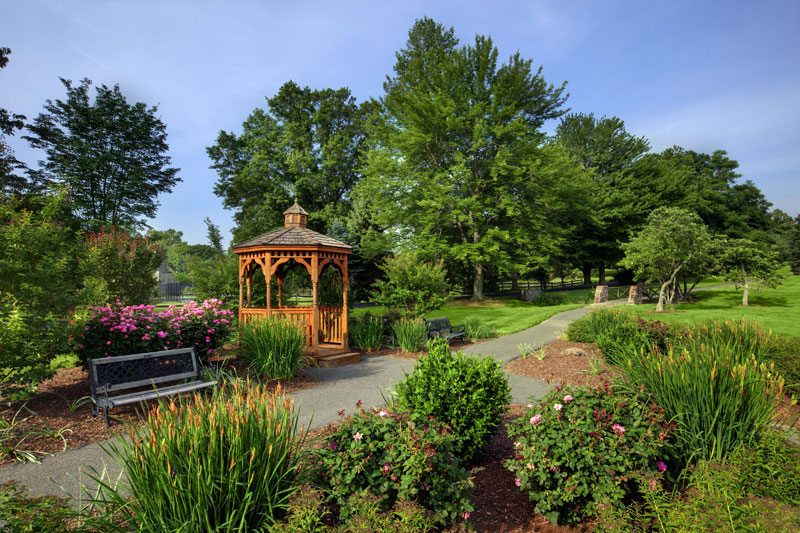 Life Within the Community
When you wake up in the morning at Country House, you'll feel right at home. Many of the apartments look out over the countryside, and you'll get to enjoy the peace and quiet of the picturesque community. You can stay home and relax all day if you want — but there's plenty for you to do if you'd rather stay busy.
Going Out for Lunch
You could easily spend an entire day in the Country House community, but there's even more in Wilmington that will be calling your name. By lunchtime, you might be hungry for a change of scenery and change of pace. Many residents enjoy going up to Centerville, a 15-minute drive from Wilmington. In Centerville, one of the most popular places to eat is Buckley's Tavern. "They have good lunches and suppers — and they have a parking lot, so you don't have to fight traffic downtown," says Nancy. "If people are new to this area and want to sightsee, it's in the same direction as [other attractions], so it's very convenient!"
Located in the beautiful historic downtown area, Buckley's serves traditional "comfort cuisine," complete with snacks and sandwiches. They even offer half-off to anyone who comes to Sunday brunch in their pajamas!
If you're up for a slightly longer drive, Philadelphia is less than an hour from Wilmington, and there are plenty of restaurants where you can enjoy lunch in the city. You might even get a chance to try the famous Philly cheesesteak from any number of locations. Everyone will tell you their cheesesteak is the best—but you'll have to decide for yourself!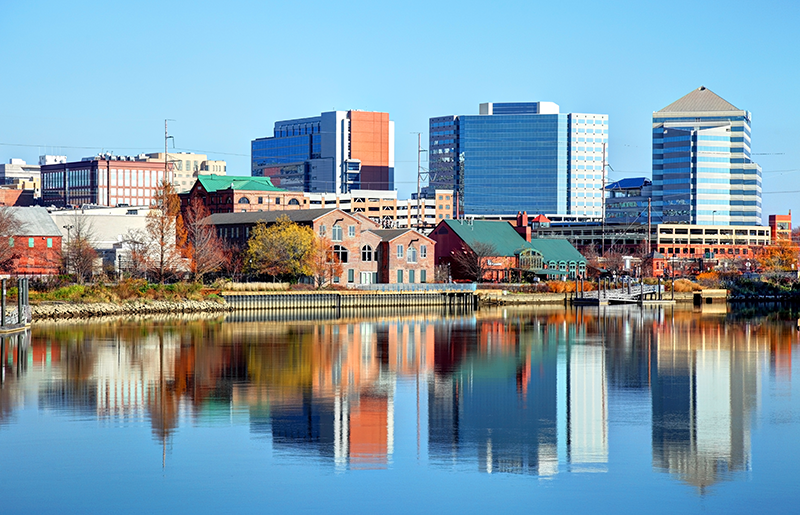 Afternoon Entertainment
Depending on what your favorite pastime is, you can choose several different activities to fill your afternoons in Wilmington. If you prefer to stay close to home, you can enjoy the manicured grounds and rolling hills of Country House during a walk—but if you like to stay busy, you can venture outside of Country House and into the heart of Wilmington.
One of the most popular sites for Wilmington residents is Longwood Gardens, where you can enjoy the riches of nature and some beautiful architecture—not to mention a beautiful timed fountain show, which is popular with tourists far and wide during the holidays. It's the perfect place to spend an afternoon, and it's even more fun when you have guests staying with you in Wilmington. Your kids and grandkids are sure to love this public garden!
"They had fireworks and lighted fountains for the Fourth of July," recalls Nancy, whose grandsons came to visit her over the holiday this year. "At night the colors were just beautiful. It's also beautiful at Christmastime—and people who take out an annual membership get notices about the social events going on [throughout the year]. It's a great opportunity to take guests."
Another common afternoon pastime is visiting one of the many museums in Wilmington. When you move to Wilmington, you'll have the opportunity to spend your afternoon at any number of them. Since 1912, the Delaware Art Museum has been wowing its visitors. You'll no doubt spend hours of your time there without getting bored. You can see a variety of exhibitions—and there's likely to be something new every time you visit!  The diverse activities in Wilmington allow you the freedom to spend your day exactly the way you want to, but the fun doesn't have to end in the afternoon.
Ending Your Day
Whether you've spent your day exploring Wilmington or enjoying the company of your fellow residents, one of the best ways to end an evening is at the theater—and Wilmington has plenty of theaters to choose from. The Playhouse on Rodney Square offers top-notch, Broadway-caliber performances for you to enjoy, and the Delaware Theatre Company pleases its audience year after year. In fact, the theater has produced 220 mainstage productions that have been seen by more than one million patrons since 1979. You can end an evening in Wilmington by getting tickets to one of the many plays these local theaters offer—and you can enjoy them as often as you like!
Retiring in Wilmington, DE
If senior living in Wilmington, Delaware sounds appealing to you, we'd love to walk you through the process! Within Country House, you'll have lots of opportunities to dine with friends, play bridge, or even participate in exercise classes. Perhaps Nancy put it best when she said, "You can be as busy as you want to be here."
Here at Acts, we work hard to make sure you get everything you want out of retirement—which means we're more than happy to facilitate your involvement in community activities and point you toward the most exciting places in Wilmington!