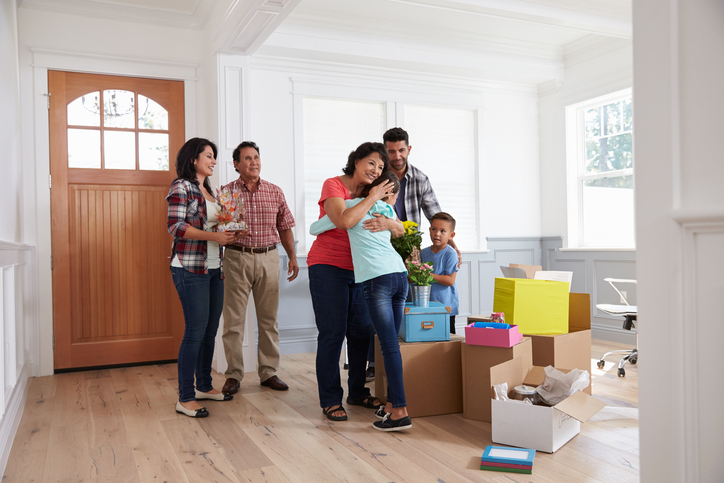 If your parents are getting ready to move to a retirement community, there are lots of ways you can help them make the transition. What they're about to do represents an enormous change in their lives. This change should be exciting. Embrace the task. The process of moving senior parents out of their home should be filled with memories of the lives they have lived, and celebrating the decision to start the next chapter of their lives.
Nervous? Don't be. Rest easy, many seniors make the transition to a retirement community without so much as a hiccup. If you are still looking for a road map to help you succeed, we've got you covered with this handy checklist for moving aging parents. Use it to guide yourself through each stage of the move: from preparation to packing to the weeks following the big move. 
Allow Lots of Time Before the Move
You might not expect this to be an item on a checklist for moving aging parents, but it's really an essential first step. The first thing you'll need to do is plan for this move to take longer than you think. Your parents are facing one of the biggest changes of their lives. It will take time to wrap their minds around everything they need to do. They're leaving the house they probably raised you in, maybe started their lives together in. Not only will they have to pack and decide what not to bring, they also need time to talk with friends, neighbors, and people in their community about their plans and how to stay in touch.  
Get Organized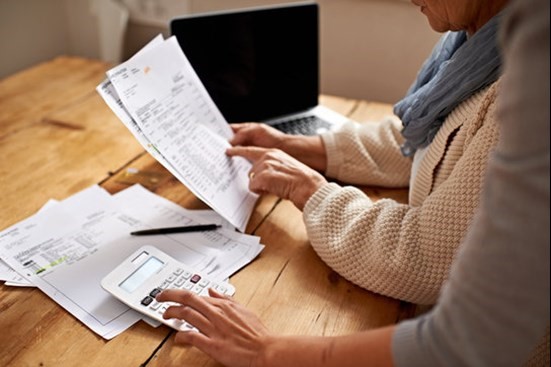 Planning the logistics of the move could very well end up being the most difficult part of the process for both you and your parents. That's why it's important to be organized from the get-go. You'll need to decide what's going with them to their new home, what gets donated, what gets thrown out, and what gets dispersed to various family members.
Give Them the Reins at First
After a lifetime in one home, your parents may have accumulated a virtual treasure trove of mementos… along with heaps of things that you can get rid of. How to tell the difference? You'll have to let your parents begin the process. Even if you end up helping them out or forcing some decisions, things will go much smoother if you let them begin in their own way. 
Use a Packing System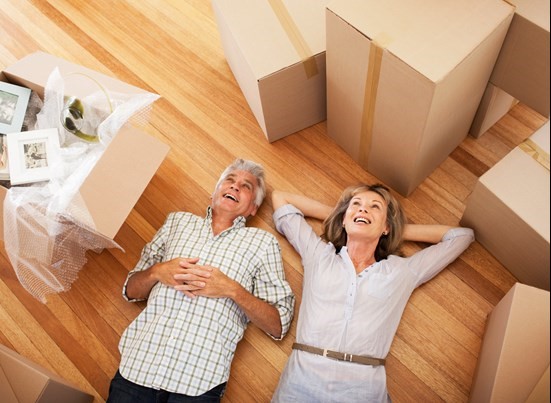 You're giving your parents the controls with packing and decision making about their stuff, but that doesn't mean you can't make suggestions. There's the "Box Method," where you label giant boxes with "Keep," "Donate," and "Trash," and let them fill those boxes over time.
Then there's the "Room Method." Start with any room and deal with everything in that room. Clear it out, then move on to another room. Post-Its come in handy for either method, especially when it comes to large objects that can't be thrown into your boxes. 
Get Other Relatives Involved
Once your parents have decided what they really love and want to take with them, ask if they'd like to have cousins, grandkids, and nephews come over to pick out things they'd like to have. Again, use Post-Its to label what goes where. Give your relatives a deadline for removing what they've chosen and make sure that the deadline is well before your parents' moving day! 
Visit Often, Especially at First
Your parents may adjust quickly, or they may find it difficult to adjust to a new routine. Keep close tabs on your parents by checking in. Visit as often as possible, and if you can't, get relatives and/or friends involved, too. Meet in town for dinner or take trips together.
Even more important than reminding them of their old life? Remind them of the exciting opportunities their new life brings! Get to know their new friends. Ask about the activities offered in their new community and encourage them to join in. It will help them adjust to their new surroundings and help ease any anxieties they may have had about their new life. Just because they're excited doesn't mean they aren't also a bit nervous.
Wrap-Up
This process won't be easy. But it will be worth it. Just remember to breathe, and if you get stuck or feel overwhelmed, refer to our helpful tips: 
Start well in advance

 

Try to be understanding and look at the process from their point of view

 

Get organized

 

T

ake a systematic approach

 

Get the family involved

 
You may find that moving your senior parents out of their home and into a retirement community is an emotional experience for you as well as your parents. This is completely normal. Talk to them about this. Keep the lines of communication open. You are building a bridge from their old life to their new one, make sure it's built on a foundation of honestly and love.
If you liked our checklist for moving aging parents, you might find our other tools and checklists helpful, too. For more insight and information, see our retirement resources. They're designed for people like you, who care for a senior family member and want to make informed decisions that prioritize the well-being of both your loved one and yourself.