If living a life close to nature but not too far from culture sounds good to you, then retiring to Alabama might be your ticket to heaven.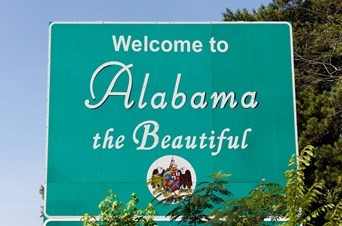 Suffused with natural treasures, the state is home to some of the most beautiful and diverse ecosystems in the South, not to mention rich city-infused culture. Then there's the history of the state, which goes as far back as the Pre-Columbian Mississippian peoples, right on through to the Civil Rights era and beyond. There's a lot to explore in Alabama.
Yet there are still other reasons that visitors to The Cotton State don't want to leave after experiencing the special charm here. Here are 11 of those, starting with the most obvious…
1. The Weather, of Course!
You guessed it – with its solid footing in the Southern region of the United States, Alabama boasts incredible weather with mild winters. Summers can be hot and humid in some areas of the state, but in general, the northern parts of the state benefit from the higher elevation. Don't forget: the northeastern part of the state runs into the Appalachian Mountains, so cooler temperatures abide.
2. Alabama's Incredible Nature Offerings
Now that we've covered the most obvious reason for retiring to Alabama (the weather), we can move on to some of the more surprising benefits of living here. For example, did you know that there are nearly 20 different river systems in addition to beautiful white sands, mountains, and even canyons?
Most out-of-staters are pleasantly surprised at the diversity of terrain in this southern state that lies sandwiched between Georgia and Mississippi on the Gulf Coast.
3. Up-and-Coming Huntsville and Picturesque Spanish Fort
Two Alabama towns of note include Huntsville and Spanish Fort. Huntsville may only be the fourth-largest city in Alabama, but its humming mix of culture, commerce, and history speaks larger than life. In 2010, Huntsville was honored by the National Trust for Historic Preservation as one of America's Dozen Distinctive Destinations. The Marshall Space Flight Center and a large defense sector also contribute to the healthy economy in this mid-sized city.
Education and cultural programs thrive here, which may account for Huntsville's being honored by The Washington Post as "one of the Most Happy Cities in the country" and The Atlantic as one of "America's Leading Creative Class Metros."
As for Spanish Fort, this South Alabama city is located on the Mobile Bay and is just minutes from Mobile, Alabama. Nicknamed "A City of Spirit," Spanish Fort's proximity to water makes it an ideal spot for fishing and boating enthusiasts.
Spanish Fort is also rich in history, and continues to grow and thrive as one of the most popular spots in all of Alabama.
4. A Lifetime's Worth of Historical Spots to Explore
From the home of Booker T. Washington to the 16th Street Baptist Church in Birmingham where the Civil Rights movement got its foothold, there are so many historical locations in Alabama you'll be amazed. We can't list them all here, but half the fun is finding out what they are!
5. Those Gulf Coast Beaches
Alabama may have been slightly shortchanged on its share of Gulf coastline by the hegemonic panhandle of Florida, but the state isn't completely cut off from the water. And what coastline the state has… is simply breathtaking.
The Gulf Coast region boasts the same white sands and grassy dunes made famous by the region's other beaches. The beaches here may actually be better since Gulf Shores and Orange Beaches are less known. In all, there are 32 gorgeous miles of beautiful Gulf beaches to explore.
6. Great Fishing
Thanks in part to Alabama's Artificial Reef Program, the fishing here is fantastic. The Alabama Marine Resources Division is responsible for managing what's said to be the most diverse artificial reef initiative in the country. It's a decades-long project in conjunction with the U.S. Army Corps of Engineers and has resulted in an incredibly rich and healthy ecosystem of marine life off Alabama's Gulf shoreline.
What's the reef made of? Decommissioned army tanks! There are also old bridges, barges, and parts of oil rigs down there… all cleaned up to be ecologically safe and sound, of course.
7. Lots of State and National Parks
Anyone thinking of retiring to Alabama will appreciate the abundance of parks. No matter where you are in the region, there's a state or national park to explore. We're partial to those in the northeastern part of the state, where you'll find DeSoto State Park with its 104-foot falls and trails that follow a river.
Elsewhere, however, you'll find other gems tucked away in far corners of the state, such as the Bon Secour National Wildlife Refuge with turtle nesting, bird walks, and more.
8. Mountains – Yes, Really!
The Appalachians begin in Alabama, reaching far down into the central area of the state. This makes for unbeatable driving tours, hiking, nature walks, and more. Alabama's mountain country is anchored by the towns of Fort Payne and Mentone, which offer New England-style leaf-peeping in Autumn.
9. Great Financial Environment
The cost of living in Alabama is very low. In fact, it's the fourth-lowest in the United States! Not only that, but it's very tax-friendly for retirees. Plus, if you're a veteran, Alabama rolls out the red carpet with benefits in areas ranging from financial to business to education and housing. Many people retiring to Alabama sometimes find these are among the most favorable financial conditions in the country.
10. Architecture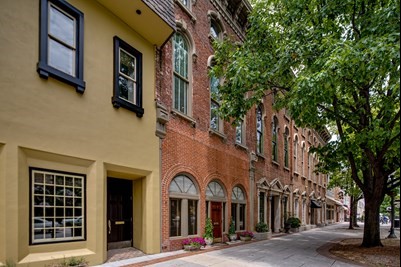 It may be the deep history of the state or it may be the Southern penchant for fancy, but whatever the reason, the architecture throughout Alabama is amazing. From Mobile to Montgomery, there are stately plantations, urban treasures, and examples of preserved Franco-Caribbean architecture to behold everywhere you go.
Even the University of Alabama has architectural gems to offer visitors who have a taste for history viewed through the artistic eye of the architect.
11. The Food
Let's not forget the food. You've heard of Southern Cooking — this is the Heart of Dixie, so be prepared for some incredible fare, no matter what you're in the mood for. From soul food to barbecue and fresh seafood to the most delectable sweets on earth, this is culinary nirvana. We're not saying you should retire to Alabama just for the food, but it's a pretty good draw for most!
So how about it, are you ready to discover the wonders of Alabama? Acts Retirement has two Alabama retirement communities: Magnolia Trace and Westminster Village. Visit us or call anytime – we'd love to hear from you!