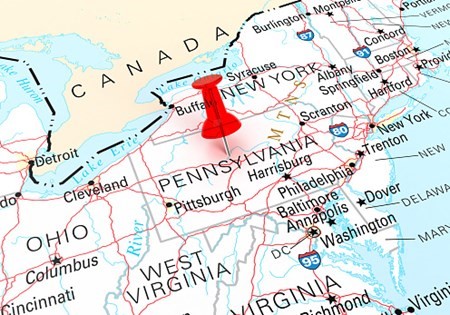 Florida and Arizona aren't the only states attracting retirees. Would you be surprised to know that Pennsylvania is another popular choice?
Pennsylvania Puts the Fun in Retirement Funds
Pennsylvania is a senior-friendly state, as evidenced by its lottery, whose proceeds benefit older Pennsylvanians. To date, the lottery has contributed nearly $23.7 billion to programs such as these:
Offering low-cost prescription medications to residents 65 and older
Helping support 52 area Agencies on Aging and their local services, senior centers and hot meals
Contributing to free and reduced-fare public transportation
Consider, for example, why Pittsburgh was chosen by Forbes magazine in 2016 as one of the best places to retire, for reasons such as a cost of living 16 percent below the national average, a median home price of $140,000, high doctors per capita and good ratings for walkability and volunteerism. Most of PA fits into this.
In fact, Bankrate released rankings in Mach 2017 on the best states in which to retire, and Pennsylvania came in at number 15, higher than many other states you'd expected to see on the list.
Retire to the Greater Philadelphia Area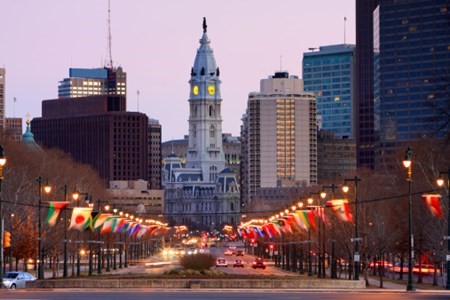 Many who retire to Pennsylvania opt for the Greater Philadelphia area because of its vast cultural offerings and its proximity to New York City, the Poconos, Atlantic City, the Jersey shore, and Washington, DC.
Those who want to avoid erratic weather should be reassured by Philadelphia's climate trends. July, the hottest month, averages 79 degrees; January, the coldest month, averages above freezing at 36 degrees. Philly is typically snow-free from May to October. When it does snow, accumulations are usually moderate and road crews are prompt in clearing major roadways. And the Philadelphia area is also free of tornadoes and hurricanes (and earthquakes, which while not technically weather, is still nice to know).
If you really want to know what winter holds in store, spend Groundhog's Day in Punxsutawney, PA. Attending the event is free, and the world's most famous groundhog, Punxsutawney Phil, usually makes his prediction (springtime now or six more weeks of winter?) around 7:25 a.m.
Spend Time Exploring Our Nation's Birthplace
For those who appreciate history, Pennsylvania has a lot to offer. In Philadelphia, there's Independence Hall, the Liberty Bell and the Betsy Ross House, to name only a few of the many historical sites. Elfreth's Alley is considered the nation's oldest residential street. Eastern State Penitentiary is another must-see. Washington Crossing Historical Park is also nearby, and Gettysburg National Military Park is in the center of the state.
In Philadelphia They're Not Just Fans, They're Phanatics!
Love sports? The Philly area has it all: Major League Baseball (the Phillies), NFL football (the Eagles), NBA basketball (the 76ers), NHL hockey (the Flyers) and more (soccer, arena football, even the minor league teams are popular). Be sure to ask a local about the Curse of Billy Penn. And you won't want to miss the Little League World Series in Williamsport, PA. College football fans will want to take in a game at Penn State. For those who love sports and movies, a visit to the famed Art Museum steps and Rocky statue in Philly is a must.
Culture, History, Entertainment, and Shopping
Pennsylvania retirement living isn't just about sports and history. When you're at the Philadelphia Museum of Art, you're within walking distance of several museums also on the Benjamin Franklin Parkway. You'll want to take in the Barnes Foundation and the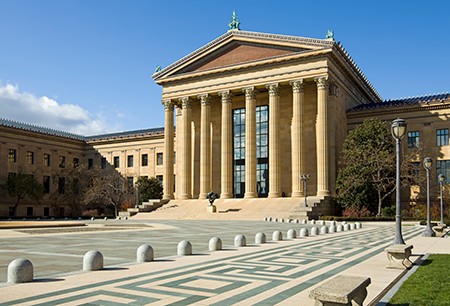 Franklin Institute, too (but not necessarily in the same day). In the summer, the Oval is transformed into a happening place, with entertainment and food trucks.
Museums are just the beginning when it comes to culture in the Philadelphia area. Dance enthusiasts will enjoy performances by Philadanco, Koresh Dance Company, BalletX and more. Live theatrical shows, from Broadway hits to local theater productions, offer a variety of options. And Philly hosts concerts in all musical genres throughout the year.
If you love shopping, you're in luck. The King of Prussia Mall, northwest of Philly, is the largest shopping mall on the east coast and rivals Minnesota's Mall of American for the largest in the entire country. And if you love a good bargain, you've got several outlet malls to choose from, including Philadelphia Premium Outlets in Pottstown, Philadelphia Mills (still referred to by locals as Franklin Mills) as well as outlet malls in Reading and Lancaster, plus New Jersey outlets in Atlantic City and Jackson.
Love Golf? Pennsylvania Has Plenty of Options
Golf is a popular retirement pastime throughout the country, and Pennsylvania is no exception. Nemacolin Woods, in western Pennsylvania, is a one-of-a-kind resort. Its second Pete Dye-designed golf course will be open to the public in July 2017. GOLF ranked Nemacolin as the No. 1 golf course in its 2016-2017 edition of the best golf courses in Pennsylvania.
Retire to Pennsylvania and Invite the Family to Visit
When the grandkids come to visit, take them to Hershey Park, the Crayola Experience in Easton and the Philadelphia Zoo. Younger children will enjoy the Please Touch Museum, Sesame Place and Dutch Wonderland.
Retirement living in Pennsylvania (or anywhere, for that matter) is what you make it. Choose a retirement community that suits your preferences. See what Acts communities in PA have to offer. If you prefer a laid-back lifestyle, then a more rural area such as Bucks County might be your best option. If you want to be near all the action of a big city such as Philadelphia, look for a community near downtown Philly (referred to as "Center City" by locals).
Put Pennsylvania on your list of places to consider for retirement. Who knows, you could soon be calling Pennsylvania your new home.