Gardenia-scented garden pathways, moss-draped roads leading to historic plantations, expansive beaches, and a history that dates back to the birth of our nation and beyond. That's what brings people here. To retire to South Carolina is to retire to one of the most fascinating and gorgeous places we know on earth.
Ask anyone who already lives in the incredible state of South Carolina and you'll quickly discover there are far more 10 reasons to love it here. But since we're not publishing an entire book on the matter, we had to limit ourselves to telling you about just 10 of them.
By no means is this the ultimate list or even the list of "Top Reasons." These are simply some that stood out. In our minds, each one is reason enough on its own to retire in South Carolina!
1. Art & Architecture Abound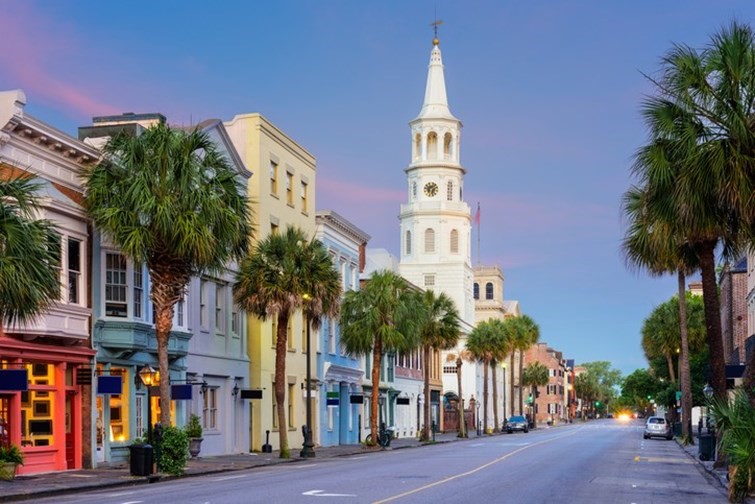 The architecture aficionados will appreciate the abundance of preserved antebellum structures throughout the state. Plantation culture, the symbol of Southern charm, is manifested in the many beautiful mansions that dot the state's landscape, especially around Charleston.
There's also a rich supply of historical urban architecture in Charleston. This was the first city in the world to enact preservation laws, and as such, entire historical sections of the city are intact.
As for art, Bob Jones University, located in the Upcountry, has a world-class museum. Their collection of religious art is said to be the largest in the Western Hemisphere!
2. Beaches
Palm-lined sandy beaches, grassy dunes, and nearly year-round beach-perfect weather make South Carolina a top destination for beach travelers from around the world. Retire in South Carolina and the many beaches are all yours.
3. Vacation Style Living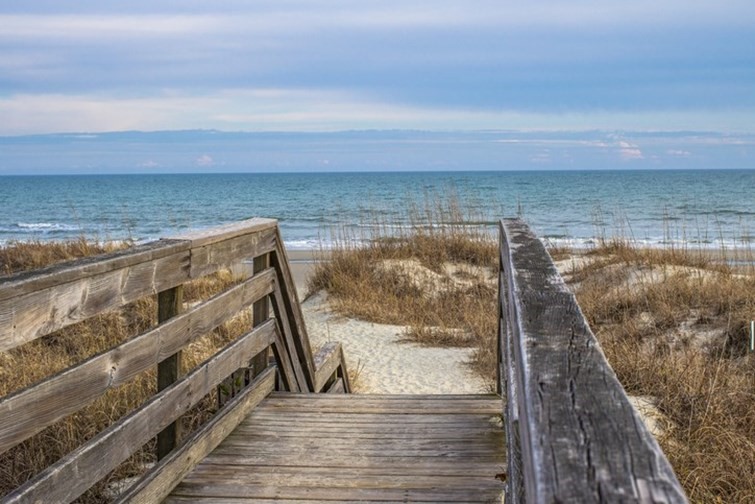 Retirement should be the ultimate vacation. Hilton Head Island is known for being a resort style town and a golfer's paradise. This can become your personal oasis and your family's favorite vacation destination. It's an island that is perfect for relaxed southern-paced living, while also offering all the activities and amenities of a family friendly resort – tennis, biking, beaches, local shops, restaurants, and more!
4. Fascinating Civil War History
As you may know, South Carolina led the way in the 1860s with the secessionist movement. The Confederacy was born here, and the famous events at Fort Sumter occurred within state boundaries as well. There's no other place in the country where you can learn more about and steep yourself in the history of the war that tore the country apart.
5. History Everywhere You Turn
History in SC goes deeper than the Civil War. It should be noted that New England doesn't have a monopoly on colonial historic sites. One of the oldest cities in the country is located in South Carolina: Charleston, which was founded in 1670. There's also plenty of history that dates back to slave-holding days, when African customs blended with European folklore, creating a unique, Southern mix of culture.
Going back even further in history, Kings Mountain National Military Park chronicles the Upcountry role in the Revolutionary War. There are plenty of historical spots like this to discover throughout the state. If you're a history buff, retiring in South Carolina would be a dream come true.
6. The Upcountry
"The Upcountry" is a historical nickname for the upstate, northwestern region of South Carolina. It's the fastest-growing part of the state and many are surprised to find lots of foreign business investment here, including BMW.
The mountains of the Upcountry offer residents a cooler retreat when they require a break from the hot and humid months of summer.
7. Surprisingly Diverse Terrain
If you retire in South Carolina, you're all set as far as geographic diversity is concerned. From the beaches to the coastal plains to the mountains, it's all here.
The interior of the state is just as charming as the more-famous coastal areas. Wind your way along the roads from Charleston to the Upcountry and you'll find sleepy little towns, hidden pockets of traditional culture, and fascinating state parks with lots of things to do.
8. Good Tax Situation for Retirees
According to SmartAsset, which tracks this type of information, South Carolina does not tax Social Security retirement benefits. Your withdrawals from retirement accounts and your public or private pension income are only partially taxed, too.
And if you're a senior who receives any other type of retirement income, you will enjoy a nice big deduction of $15,000. In addition, property taxes are among the lowest in the country.
9. The Sea Islands
The Sea Islands of South Carolina are small worlds unto their own. On some, the traditional colonial-era language of Gullah is still spoken. Former slaves created Gullah culture here, from the West African traditions they held onto throughout the slave and post-slave era.
After the Civil War, most of what was left of any African culture in the South had disappeared. Only the Gullah culture has managed to survive, right here on the Sea Islands off the SC coast. Many movies have been filmed here, beginning when Barbara Streisand and Nick Nolte arrived to film The Prince of Tides in 1990. Forest Gump was also filmed on one of the Sea Islands.
The Weather
Finally, the weather in South Carolina can be characterized as a humid subtropical climate, which translates into mild winters. It also translates into hot and humid summers, but that's nothing a good AC system or a trip the Upcountry can't fix. The bottom line is near beautiful weather for most of the year.
Art, history, beaches, mountains, low taxes, and fantastic weather – just some of the many reasons seniors choose to retire in South Carolina. If all this sounds good to you, we can help you turn your retirement dreams into a reality. Call us, visit us online, or better yet, visit a South Carolina retirement community to learn more.