From the wilds of the Appalachians to the highfalutin' banking region of Charlotte and the gorgeous barrier islands off the coast, North Carolina boasts a wonderful mix of communities. Each in its own unique way can make the ideal place to retire.
We'll admit: it was hard to limit ourselves to only 18 reasons why retiring to North Carolina is a great idea. With the state's unique mix of Old South and New South, both jostling to set the cultural tone, the result is an exciting kaleidoscope of people, opportunity, cultural variety, and discoveries around every corner. So let's get right into it: among the many thousands of reasons we know of to retire in the Tar Heel State, here are the 18 we think you'll find most compelling.
1. Mountains, Mountains, and More Mountains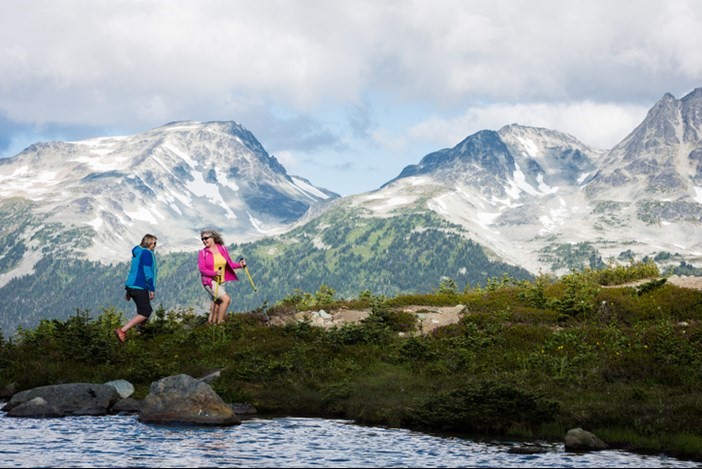 Ancient mountains, scenic drives, and incredible vistas from cool hikes all abound in the mountainous regions of NC. You can add swift rivers, towering trees, and exciting wildlife to the list of mountain attractions. You've no doubt heard of the Great Smoky Mountains and the Blue Ridge – both part of the great Appalachian chain in the western part of the state.
2. The Queen City
Charlotte is NC's largest city and if you suddenly get a hankering for the big-city metropolis, the Queen City, as it's called, is here to provide. Skyscrapers, the largest banking region in the nation (outside of NYC, of course), and hip neighborhoods just waiting to be discovered.
3. The Outer Banks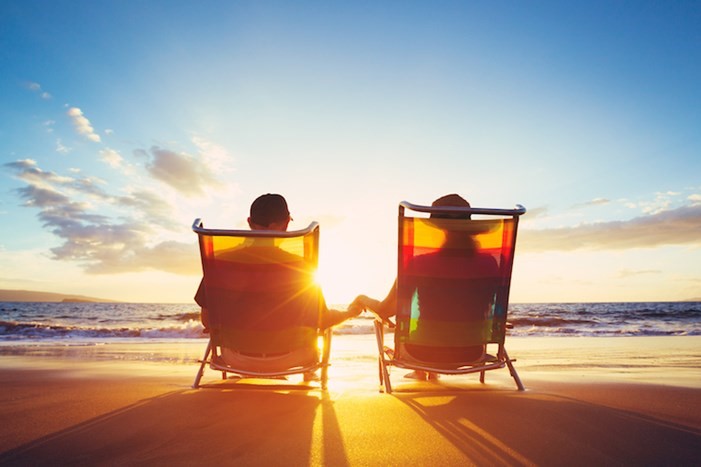 Who wouldn't want to retire in North Carolina, where the Outer Banks are found within state limits? Delicate slices of sandy islands located off the Atlantic coast draw people from all over the world. Retiring to North Carolina means they're always within a stone's throw.
4. Professional Sports
No matter your passion, this state has a professional sports team to meet your needs. North Carolina is home a combination of 21 professional and minor league teams. If you enjoy football, you can catch a Panthers game. You also have the option of attending indoor and arena league football games. Baseball thrives in the region with 10 minor league baseball teams to choose from. Like basketball? Attend a Hornets or Swarm game. Prefer hockey? The Hurricanes and Checkers are ready to take the ice. You can even catch major league lacrosse and soccer games. North Carolina is a sport lovers paradise. And we haven't even talked about college sports.
5. Eastern NC Barbeque Sauce
Everyone's familiar with traditional, sweet tomato-based BBQ sauce, right? Well, that's Texas style. Here in North Carolina, it's a vinegar-based sauce that, of course, locals find far superior. We'll let you come see for yourself and decide which you like better.
6. Asheville
You'd be proud to call home a state that includes Asheville within its borders, too. A small city that hunkers down in the southern area of the Appalachians, this magical spot manages to be both historical and hip at the same time.
7. Lower-Than-Average Cost of Living
Another reason why retirees love North Carolina? All these great benefits and yet the cost of living is lower than the nationwide average, according to City Rating.
8. The 2013 Tax Reform Act
Thanks to legislation passed in 2013, North Carolina is now a very tax-friendly state.
9. Social Security Tax Status
One popular provision of the 2013 tax code overhaul is that Social Security income is now fully exempt from state income tax in NC.
10. The Flat Rate for Income Tax
Another provision of the overhaul is that income taxes are lowered to a flat rate. Plus, that flat rate has been getting lower and lower. As of this writing, it's now down to 5.49 percent.
11. No State Estate Tax
The exemption was already generous: $5.25 million per person. But retroactive to January 1, 2013, we can now say good-bye to the so-called "death tax" for North Carolina residents.
12. Low Corporate Income Tax
And because we know that just because you're thinking of retiring in North Carolina, that doesn't mean you're fully retired! In 2013, the corporate income tax in this state was lowered to 5 percent. According to the Tax Foundation, that was the 12th lowest in the nation, among states that do levy a tax on corporate earnings.
13. Even Lower Corporate Taxes
In January 2017, the corporate income tax in NC was lowered to 3 percent. It is now the lowest of all states who levy this tax. This is a trend we like to see!
14. A Great Outlook on Jobs
As a result of their radical tax overhaul, NC is now very pro-business and that makes for lower unemployment. Not that many retirees are hungrily searching out jobs, but it's good to know the state where you might reside is in good economic shape.
15. The Blue Ridge Parkway
Each Fall, travelers arrive from all corners of the country to drive the Blue Ridge Parkway and view the autumnal change of colors. Choose to retire in North Carolina and it's just a day trip for you.
16. NASCAR
NC is home to the NASCAR Hall of Fame, not to mention the Charlotte Motor Speedway.
17. Endless Historical Sites
Another big reason why people retire in North Carolina? The history! For example, one of the country's top mysteries is what happened to the 16th-century colonists who disappeared from NC's Roanoke Island. Called the 'Lost Colony of Roanoke Island,' their plight can be explored at the Fort Raleigh National Historic Site.This is among many historical sites to discover in North Carolina.
18. Civil War History
Many of the historical sites in NC have to do with the fact that this state played an important role in the Civil War. If you love American history, you'll adore North Carolina.
We'd love to tell you even more about what makes this state so grand. There's still the Biltmore mansion, the fantastic weather, all the top colleges and universities, and more that haven't yet been mentioned here. But we think you get the idea: retiring to North Carolina certainly has its perks!
By the way, did you know Acts has two retirement communities in North Carolina? Matthews Glen in Matthews is just outside of Charlotte and Tryon Estates is in Columbus, which lies in the gorgeous Blue Ridge Mountains. Call us or visit us online to learn about these beautifully appointed senior retirement communities.