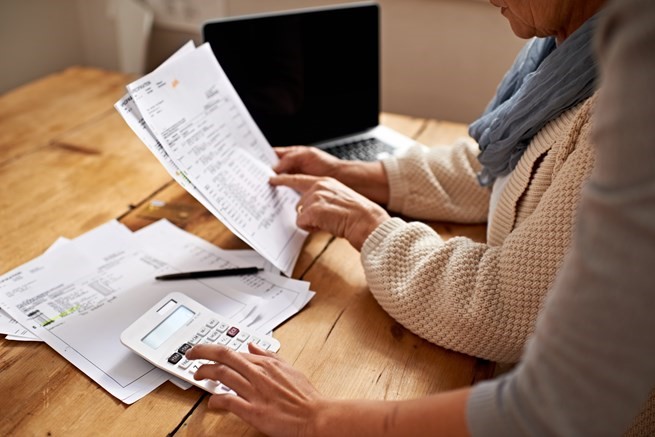 Retirees no longer have to worry about the financial responsibilities of work requirements such as professional attire, commuting costs, or childcare. But just as retirees shed their work-related budgeting needs, they gain new considerations in post-working life.  
While it's wise to consult a professional when it comes to financial advice for seniors, following are pieces of financial advice that seniors should take into consideration as they plan their budgets. 
Medical Costs
As you age, your medical costs may rise due to illness or simply the increased number of tests recommended by doctors. These costs can be offset to some extent with Medicare or Medicaid, but they cannot be ignored. Prescriptions alone can be quite expensive and must be included in monthly budgeting. 
You may also be at an increased risk for falls. Beyond any surgery that could be required as the result of a slip or fall, you'll also need physical therapy. These types of medical costs quickly add up. This is why senior financial planning must account for existing medical costs, as well as any future medical issues that may occur. 
Some medical conditions become chronic as we age further. You may eventually need to account for the cost of medical equipment such as a walker, wheelchair, ramp, etc. 
In short, it's best to hope for the best and expect the worst in terms of medical costs. 
Home 
Ownership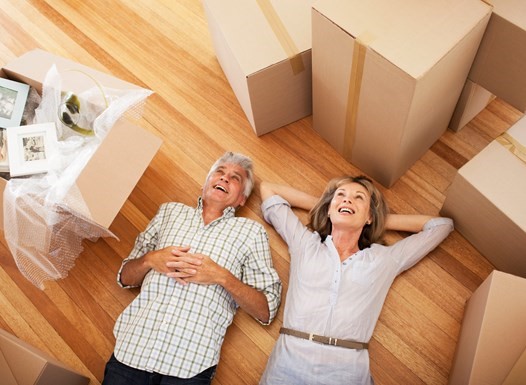 If you've paid off your home, congratulations! That's great news. But that doesn't mean you're free from home-related costs.  
Of course, there's no escaping real estate taxes. On the one hand, you want your property value to increase so that when you're ready to downsize, you'll reap the benefits. On the other hand, the greater your property value, the higher your taxes. Here's one area where living on a fixed income could work to your advantage. If you're older than 65 and earning less than $29,000 annually, you may be eligible for a senior citizens' exemption that could cut your taxes in half. When financial planning, seniors should consider this possible exemption. Be sure to average in the cost of taxes into your monthly budget so there are no surprises when tax season rolls around. 
You can't avoid home insurance, either. Whether you pay your premiums annually, quarterly or monthly, you need to list insurance as a recurring line item under expenses. 
Then there's basic home maintenance to take into account. For the exterior, you've got to admit to yourself that you can't do it all on your own anymore. Perfecting your garden is not the same as mowing the lawn, trimming bushes and trees, raking leaves and shoveling snow. Likewise, changing a light bulb is not the same level of effort as power washing or cleaning roof gutters. 
The same goes for your home's interior. A light dusting isn't the same as vacuuming, washing floors or cleaning bathrooms, not to mention any needed home repairs or upgrades. It's worth the extra money spent on hiring help to avoid more costly expenses associated with injuries as a result of trying to do it yourself.  
Keep in mind that you're likely to be home more often, so your utility bills may be higher than they were when you were at the office eight hours a day. Plus, temperature fluctuations can have adverse effects on seniors. This means you may need to keep your home cooler than usual in the summer or warmer than usual in the winter. That also can boost your electric or gas bill. 
You'd be surprised how much owning a home really costs. Retirees also may want to spring for home security. As a senior citizen, you may be more vulnerable to a home invasion and opt for the peace of mind a security system brings. As mentioned before, you're likely to be home during working hours. Statistics show that most home burglaries occur between 10 a.m. and 3 p.m., so it's better to be safe than sorry. Our financial advice to seniors is that you should consider all these extra expenses to get the true cost of home ownership. 
You may even want to consider selling your home and moving into a Continuing Care Retirement Community (CCRC). The sale of your home should more than cover the entrance fee, leaving you with an additional nest egg to enjoy throughout your retirement, and the community itself will cover utilities and maintenance as well as provide fine dining, access to a pool and fitness center, plenty of amenities and activities, and more. Plus, your healthcare will be covered — should you ever need a higher level of care such as assisted living or skilled nursing, it will already be available with no increase to your costs. 
If you really want to save in retirement, consider a one bedroom apartment at a CCRC. You gain all the same benefits, but for a lower overall cost. And a lower overall hassle — there isn't as much to have to keep clean. 
Vehicle Upkeep
Unless you like to lease, chances are you've paid off your vehicles. However, if you're hanging on to an older vehicle with the thought of saving money (no more monthly payments), think again. Even if you have only one vehicle for your household, if it's an older model it's likely to need more repairs. Set aside money for this. 
Auto insurance rates may go up as well. You may have enjoyed discounted premiums once you reached a certain age, but premiums can actually increase for senior citizens. Insurance companies tend to think of seniors as having impaired vision and slower reflexes, causing insurance companies to raise rates. However, if you take an online or local senior driving course, you may be able eligible for a reduction in your premium. 
Travel & Entertainment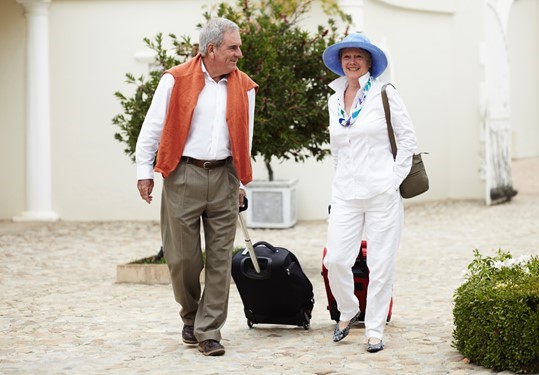 Let's not forget that retirement is all about having fun! It's a catch-22 for seniors: You have more free time for recreational activities, but may not have the income to support it. Retirees should financially plan for having fun too, so that you won't feel deprived.  
You may want to eat out more often; if so, take advantage of special senior menu items or the stereotypical early-bird specials. Go to matinees instead of evening movies to save a few bucks. It's convenient to travel off peak seasons, since you don't have to adjust for work or school schedules. 
Given all these factors, it's easy to see why financial planning for seniors is so crucial, even as you shed your work expenses. A little financial planning for your senior years can go a long way.