Dating has changed since the time of our residents' youth. Online dating is an integral part of the dating scene now.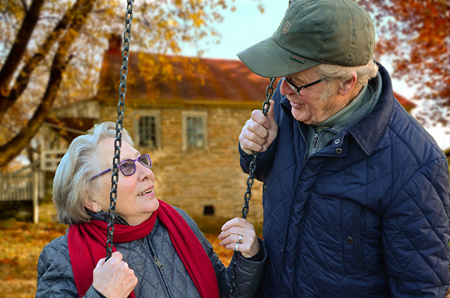 That means creating a profile of yourself on an online dating website and attempting to connect with other people also using the site. The goal is to meet someone who, based on similar interests and other elements of your profile, is an ideal match.
Retirees have grown adept when it comes to surfing the web and communicating online, and many have tried online dating through popular websites like EHarmony.com, Match.com, and OurTime.com. In fact, 25.6 percent (or roughly 3.3 million) Match.com users are over 50.
While the old stereotype of technology-averse seniors clearly doesn't hold up to scrutiny, there are still many seniors who are curious about online dating, but haven't yet taken that leap – either because they're too nervous, or are unsure where to start, or both.
To dispel some of these concerns and help those who are interested in diving into the world of online dating, we spoke to an Acts Community resident named Pat, who met her husband online. Pat shared her experience with us, as well as some helpful online dating advice for the 50+ crowd.
Online Dating Tips for Seniors
Use Common Sense: As with any kind of dating, online or otherwise, it's important to remain safe. As Pat told us, "I was very cautious." She made sure to always tell friends about who she was going to meet, when she was meeting that person, and where she would be meeting him.
Take Your Time: You don't need to date the very first person who shows interest in you. The great thing about online dating, particularly for seniors who are getting back into dating, is that it's a safe environment where you can take all the time you need to decide on what you're looking for and who is a good fit for you. Remember, with so many seniors trying online dating, there are plenty of options.
Don't Limit Yourself: Pat contacted her future husband first. She got a notice that her future husband had read her profile, but he didn't contact her, so she reached out to him. "I asked why he didn't contact me and he said that at 50 miles, I lived too far away." Despite this geographical hiccup, the two decided to meet for lunch, and a year to the day, they were married. The point is, make sure you keep your options open and don't put unnecessary limitations on who you will meet.
Get a Friend and Sign Up Together: If you're still on the fence, Pat had another great online dating tip for retirees. Get together with a fellow single and have the two of you fill out profiles together. You'll be much more relaxed if you have a friend trying it out with you. You can even make a night out of it! You'll likely be surprised just how fun it is.
Don't Be Afraid to Put Yourself Out There: Pat told a fun story of when she first met her future husband. "He said he'd be wearing a red shirt, so at the restaurant I ran up to the first person I saw wearing a red shirt only to find out it wasn't him!" Pat was a bit embarrassed, but she then met her future husband and they had a wonderful first date. Meeting someone you've connected with online can certainly be nerve-wracking – particularly if you're an older person and you're new to the online dating scene. There may be some small, awkward moments like the one described above, but there will also be plenty of happy, joyous moments. It's all part of the thrills of dating.
Senior Online Dating Misconceptions
Although just about everyone knows someone who met his or her significant other online, there's still that lingering notion that online dating is not a good way to meet someone. But as our interviewee Pat says, "it's silly to think it's not a good way to meet people."  In fact, 5 percent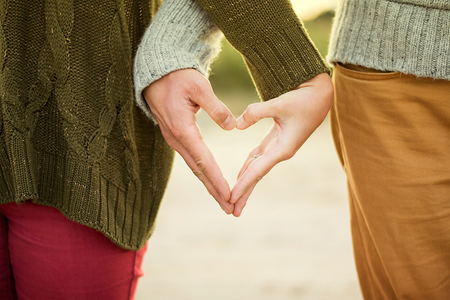 of all Americans in a marriage or committed relationship met their significant other through online dating. That number will surely grow in the years to come.
Another misconception is that it's hard to get started and set up a profile. But the truth is, if you can create a Facebook profile, you can start dating online. Pat said the process for her was easy, without any big surprises. Plus, the websites make it very easy to upload a photo and create an extensive biography. "Just answer all the questions thoroughly, choose a photo, and you're done. Very easy to setup," she told us. You'll likely maximize your chances of meeting someone by answering every question thoroughly and creating a robust profile. It's all about giving potential mates something to work with.
Finally, there are still some (although not as many now as there would have been several years ago) people who believe those you meet online are just looking for fun and not a serious relationship. Certainly, this is true about certain dating websites (we're looking at you, Tinder!) but in Pat's experience, the online dating process is "very adult" and she primarily met mature people who were serious about making a real connection.
Popular Online Dating Sites for Seniors
There are quite a few dating sites out there. While this should not be taken as an endorsement for or against any online dating sites, here are some worth considering when you're ready to try your hand at online dating:
Don't Forget the Real World, Too
At Acts Retirement-Life Communities' environments, we try to make it different. Our advice can help any senior get started dating online, but we think there's still no substitute for face-to-face interaction. That's why we organize social events and mixes such as art classes, community outings, fitness classes, movie nights, and more. Explore our 26 communities to see such events.
We want our residents to find love and happiness in their golden years. And we know that for many people, that happens best through the online dating world.
So good luck out there as you dip your toes into the digital sand and put your heart on your digital sleeve.