Just about every one of us looks forward to retirement. The idea of finally getting to hang up your hat and not do the whole nine-to-five thing anymore is enough to get anyone excited, right? Of course, retirement isn't all fun and games (or rest and relaxation) – there are some important aspects to consider as well, such as making sure you're saving money even after retirement in order to continue enjoying the quality of life you want.
There are many aspects that go into making your retirement funds last longer. Smart investing and saving practices are one side of the coin, while another is finding a location that's a good balance of affordability and amenities. If you're looking for a great place to retire that will make your savings go further, it's time to look at Lower Gwynedd, Pennsylvania.
What's in a Name?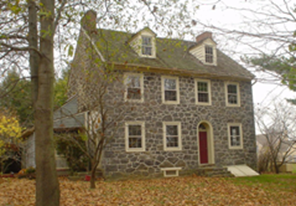 Lower Gwynedd takes its interesting name from the fact that it was founded by Quakers from Wales in 1698. The original Welsh pronunciation is "gwinneth," but today many residents pronounce the name as it's written. No matter how you pronounce it, Lower Gwynedd is one of the oldest townships in Montgomery County, a community that is as flourishing as it is beautiful.
Mostly residential, Lower Gwynedd is rooted in the culture and tradition of its founding families while also keeping an important balance between preserving the region's history and welcoming modern living standards. One of the most sought-after addresses in Montgomery County, Lower Gwynedd has also become home to a burgeoning retiree population thanks to the unique characteristics of this great little township.
A Haven for Those Fleeing City Life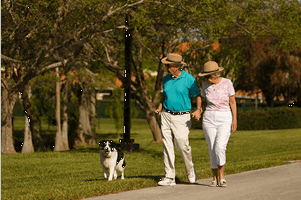 Lower Gwynedd is just minutes from Philadelphia. It's close to both the Pennsylvania Turnpike and its Northeast Extension, making it convenient to get into and out of the city, and it is this convenient location that has resulted in it becoming one of the best locations for those who tire of city life.  This is ironic, as one time not so long ago the reverse was true – the low cost of living in Philly attracted droves of people.
So what happened? Basic economics, mostly. Demand for places to live in Philly ended up driving up both rental prices and real estate sale prices. This resulted in a pretty decisive tipping point where suddenly it was becoming just too expensive to live in even an otherwise affordable city like Philadelphia. Today, the results are that people are relocating from Philly – and a gorgeous, quiet, and beautiful township like Lower Gwynedd fits the need perfectly.
Higher Demand Has Led to More Competition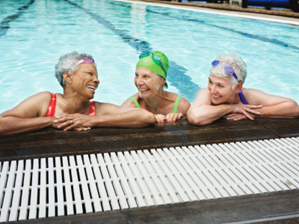 With Lower Gwynedd exploding in popularity with retirees, the market has responded in a major way. However, the result hasn't been in increased prices but instead in better competition between places offering retirement amenities. The independent living community industry is alive and well inside and around Lower Gwynedd, and a number of resort-like private communities have begun filling up quickly with eager new residents. 
Again, thanks to demand, the competition among these independent living communities for new residents is fierce. This has led to the market supporting all the consumer benefits of competition in the form of favorable pricing and incredible amenities like on-site clubhouses, swimming pools, and fitness centers. This has resulted in increased affordability for anyone who's interested in relocating to an independent living community nearby, especially when you take into account all the value added by these amenities.
Plus, to really get the most value possible, there are now Continuing Care Retirement Communities (CCRCs) such as Spring House Estates, where in addition to the top-notch amenities and dining, you also have future healthcare covered as part of your existing fees.
Because of all this, residents can potentially continue to save money after retirement in Lower Gwynedd, instead of simply expended all their savings in retirement.
Another Way to Save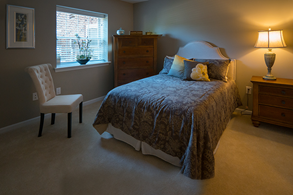 We obviously think that CCRCs like Spring House Estates are great value for the money, particularly considering the luxurious lifestyle you get to enjoy. But another way to maximize your budget and therefore save more money after retirement is to move into a one-bedroom apartment. There are of course larger apartments and even expansive cottages and villas, but a one-bedroom apartment allows you to enter into the Acts lifestyle — the fine dining, the activities and excursions, the included healthcare — at an even better cost. Particularly if you are less mobile or simply want less space to have to worry about keeping clean (or if you intend to spend most of your time outside your apartment living your life), a one-bedroom is a great opportunity.
Other Great Things About Living in Lower Gwynedd
Affordability is no doubt a major draw to retiring in Lower Gwynedd — your retirement bucks do have the potential to go much farther there than in other places, which means more money in your pocket at the end of the day. But we'd be remiss if we didn't touch on at least some of the other, less tangible benefits of living in Lower Gwynedd, the biggest of which is its aforementioned perfect location.
Lower Gwynedd truly is only minutes from Philadelphia, which means you're never far from one of the biggest and most culturally diverse cities in the United States. Museums, historical architecture, art exhibits, Broadway-level performances – it's all just a few minutes away. Even closer to home are some great shopping, dining, and other entertainment opportunities as well, thanks to the King of Prussia Mall being even closer to Lower Gwynedd than Philadelphia. And that's to say nothing about the wonderful opportunities throughout southeast Pennsylvania.
How Retiring to Lower Gwynedd Can Save You Money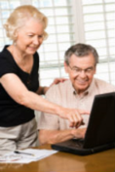 In the end, moving to (or staying in) Lower Gwynedd is potentially a great method for saving more money after retirement. There are a number of factors that contribute to this, and they include the close proximity to culture and entertainment as well as the communities like Spring House Estates that include meals, amenities and even healthcare. Plus, other little details that we haven't even gone over, like Lower Gwynedd's practically nonexistent crime rate and their incredibly well-ranked schools.
Lower Gwynedd's old, deep colonial roots are solid, providing a firm foundation for the community and ensuring that it's built to last. From being steeped in history to the welcoming nature of its residents, Lower Gwynedd is a perfect choice for anyone looking to enjoy their retirement in gorgeous, comfortable, and affordable style. If you'd like to learn more about Spring House Estates, view photos, floor plans, and more.