Location, location, location: those are the three things that matter most when it comes to finding the perfect place, right? Or at least that's how the old saying goes. It's meant to be funny, but there's more than a little kernel of truth in this. It's especially important to choose a place to retire that's in the best location for your specific needs. And there are so many different choices out there that this can be a real sticky wicket indeed, can't it? 
But don't worry – here we come with the answer. In fact, we've found one of the most ideal retirement communities you might find anywhere. It's nestled in the very corner of Pennsylvania's Bucks County, a little unincorporated neighborhood called Southampton. What's so great about Southampton, Pennsylvania as a place to retire? Don't worry – we're about to give you not one but five reasons why. Read on! 
Big City Amenities, Small Town Charm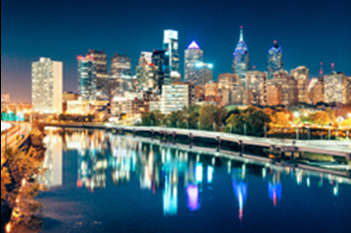 Part of Upper Southampton Township, the region of Southampton itself is a wonderful community that offers a real small-town charm to the people who live nearby. It's a tight-knit place where everyone knows everyone else and goes the extra mile to help out and be friendly, with the region settled by Quakers in the 1600s. That spirit of community lives on today; in fact, you'd never know Southampton is just 18 miles from Philadelphia's city center. 
That's right – Southampton is less than 20 miles from one of the biggest and most modern cities in the United States. Having the City of Brotherly Love so close means you can enjoy that small-town feel with its peace and quiet and leafy green residential neighborhoods without having to lose access to any of the excitement of a major metropolitan city. That's what we call the best of both worlds for sure! 
Southampton's History is American History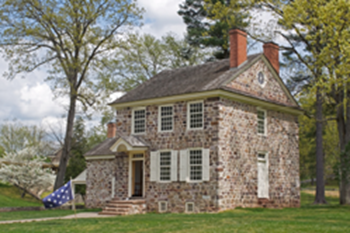 If you love history, Southampton is definitely one of the best places to retire for you. Southampton is one of the first regions settled in the 17th century in Pennsylvania, with its history easily traceable back to William Penn's original purchase. It was first officially recognized as a township in 1685 and was a favorite place for English Quakers and Dutch settlers well into the 1800s. The primary vocation for the area was farmland, thanks to the region's rich, fertile ground, and not much changed in the area until the advent of the railroads, which allowed farmers to ship their goods more quickly and reliably to farther places. 
Yet despite embracing the Industrial Revolution, something strange happened with Southampton. It accepted all the boons of the modern world like electricity and telephones but it never lost its small-town feel, pushing back against heavy industry within its borders and preserving its slower, greener, and more old-fashioned way of life. The result is a neighborhood today that has the best of the natural world right alongside the technologies that built America brick-by-brick, a harmonious combination of the old and the new that draws people to visit and never leave. 
Speaking of Green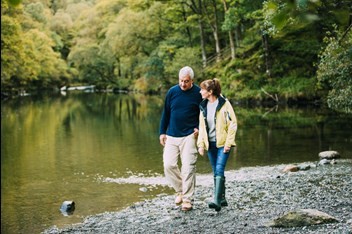 In fact, it's this interesting mix of green spaces and modern design that makes Southampton so unique. You would never believe that this region is less than 20 miles from Philadelphia thanks to how green and lush everything is, making it a standout in an already beautiful region like southeast Pennsylvania. Acres of parkland cover the region, providing wonderful opportunities to enjoy everything the outdoors has to offer. This can be as simple as taking a walk through the park while the flowers are blooming or going for a hike, taking up camping, or finding a local fishing hole to enjoy. 
The parks of Southampton are truly a wonderful jewel in its crown, however. The expansive Churchville Park surrounds Springfield Lake and its dam as well as hosts a nature center. Tamanend Upper Southampton Park is replete with green spaces dotted with historic buildings, including an 18th-century farmhouse and even has a butterfly garden. The Spring Mill Golf Course is flanked on either side by Warminster Community Park and Northampton Municipal Park, both of which are loaded with amenities for all ages. Talk about an abundance of riches! 
No Fear of Missing Out Here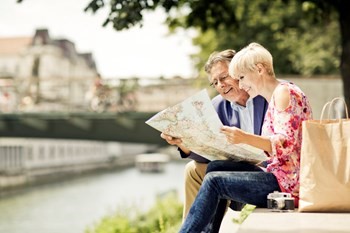 If there's one thing you might have picked up from the younger generations (besides a shared loved of TikTok of course…), it's the concept of "fear of missing out." The kids call it FOMO for short, and it's one heck of a negative feeling. Well, if you're going to retire in the Southampton area, FOMO is the last thing you'll ever have to worry about! 
Thanks to its high-profile location as a Philadelphia suburb, you're right on the doorstep of just about anything and everything you might want to do. From travel, entertainment, fine dining, world-class museums, or even just high-end shopping, it's all just a stone's throw away. Plus, you're so close to other major cultural centers like Washington DC and New York City that you can easily make a weekend of it. With all the rail, bus, and air travel hubs in Philadelphia, you might not even need to drive to get there if you don't want to! 
Very
Affordable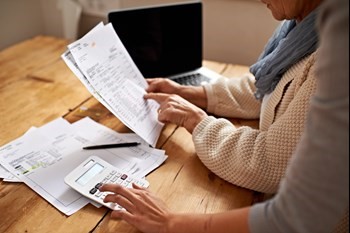 Finally, it's time to crunch some numbers. Southampton's location is great when it comes to amenities, entertainment, beautiful green spaces, but what about the hit to your wallet? If you're retiring, you need to ensure you're settling down someplace where you won't burn through your savings too fast. A beautiful place to retire isn't worth much if it's out of your price range, isn't it? 
Thankfully there's plenty of good news there. While the cost of living in Southampton is a little higher than average for the country overall, but is right in line with the rest of the area. So if you're already in the PA region, you won't necessarily have to pay more to retire to a Bucks County paradise. And if you're coming from a more expensive area like in New York or New Jersey, your savings will take you even further. Plus, consider that a retirement community such as Southampton Estates can make further good use of your savings, by baking so much of the ideal retirement life right into your rent. We're talking fine dining, amenities like pools and a fitness center with a trainer, activities, hobbies, excursions, and even future healthcare needs. It's all already included! can make even more of your savings  
Southampton has t
he Best of Everything
There you have it – Southampton has the best of everything. This historic township is within a stone's throw of Philly, far enough to give you peace of mind, and is one of the greenest and prettiest places to live anywhere. Plus, the fact that it's an actually affordable place to retire makes things even better. If this sounds good to you – and we bet that it does, congratulations: Southampton just made the number one spot on your list of places to retire. You're welcome!