Advice from Teepa Snow, one of the world's leading educators on dementia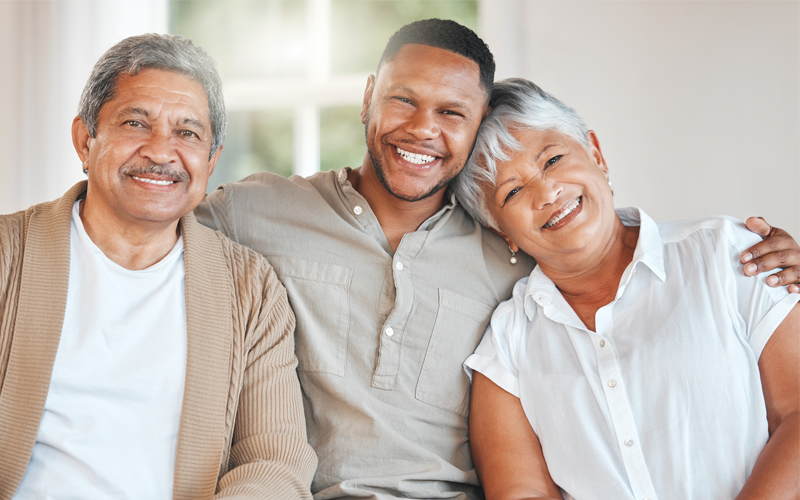 It's a persistent worry for many of us, as our parents age, considering what to do for mom and dad, should they need more help later in life. As mortality rates decrease with modern medicine,  we are living longer, which inevitably means more Americans are in the early stages of dementia.
Teepa Snow is a world-renown dementia-care education specialist and occupational therapist with 40 years of clinical experience. All Acts employees attend in her training sessions every year on innovative approaches to care for residents with dementia and how to effectively support their loved ones. 
At a training event in Florida earlier this year, Teepa offered these tips for adult children who are concerned about an aging parent.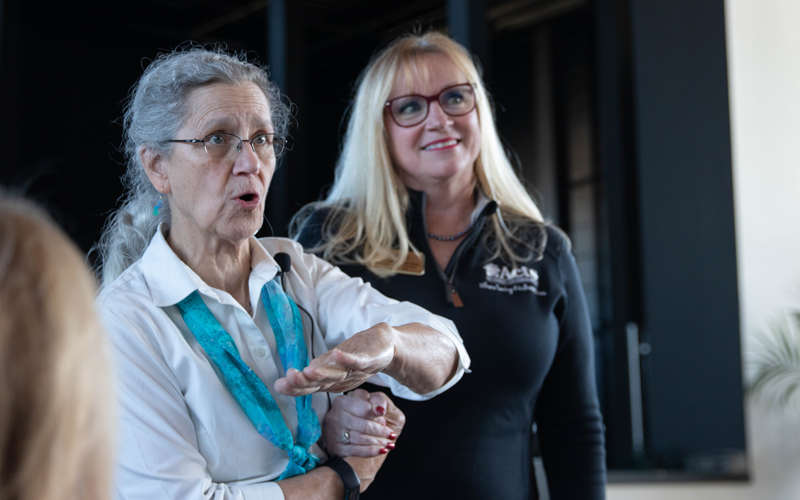 1. A retirement community, with a continuum of care, can make transitions easier on the parent and their adult children.
Teepa said, "By the time we turn 80 years old, about half of us will have some brain change that signals we're getting dementia. One of the challenges, that is super hard on our brains, is if we are forced to move to a completely different place with a different support system and a different personnel and structure."
Teepa recommends selecting a community that has better potential for an easier transition and having your loved one "get familiar and comfortable in these areas, to make a move to assisted living or skilled care less challenging for brains already struggling with change." She said the more familiar the space, the less isolated for your loved one with dementia. 
"Friendly and familiar spaces make a huge difference because your loved one doesn't have to adapt and adjust, and neither does the rest of the family, to a whole different environment and setting," she said.
Read more about Acts Engaged Living recognized by the Alzheimer's Association for its evidence-based, positive approach for dementia care.
 2. Connect through music and find purpose.
Dementia is shown to affect the left side of the brain, responsible for speech and impulse control, more than it impacts the right side of the brain which harbors everything related to rhythm – music, prayer, and dance.
Teepa suggests using music at least twice a day to uplift your loved one's spirits, stimulate their minds, and promote calming behavior. Music can also help caregivers share meaningful connections with their parent when speech is limited.
Acts' communities offer many music programs, creative opportunities, and social engagement for all residents. Staff are also trained on using music and other strategies to help residents find meaning and purpose, to empower them in their daily routines. This positive approach to their care also gives adult children peace knowing mom and dad are happy and cared for.
Beat inflation: Financial advisors urge adult children to consider a CCRC like Acts as a cost-savings, paying today's prices for future care.
 3. Self-care is NOT optional. 
You can't do everything, even if you want to, and it's very unhealthy to continue long term. The strain of becoming an adult children-turned-caregiver can quickly become overwhelming, and despite your best heartfelt intentions to be there for your loved one, it could put your own life in peril.
Ohio State University researchers found adult children caring for a parent with dementia, is at a much greater risk for anxiety, depression, and chronic illnesses. Much worse, the study reported adult children caregivers are shortening their own lifespan, taking four to eight years of their lives. Ronald Glaser, head of OSU's Institute for Behavioral Medicine Research who led the study, reported that adult children acting as caregivers shared similar patterns as mothers of chronically ill children.
Remember, you're not alone. Acts specially trained staff can help guide you through this journey, to alleviate most worries about your mom or dad's future. As a continuing care retirement community, Acts residents are better supported in all aspects of life, to live more fulfilling lives, and can easily get any extra help they may need as they age.