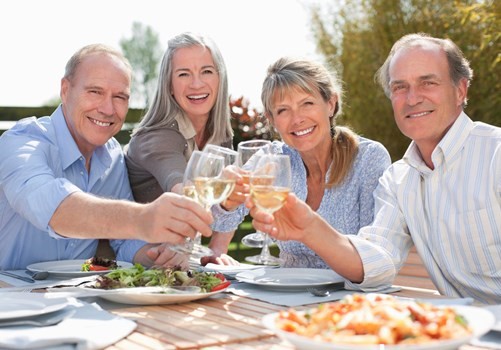 When you retire, you get to finally enjoy the great next chapter of life you've earned. No more devoting so much of your time to work and stress about work — it's your chance to live your life your way. But before the fun begins, there are some pretty important things to think about – like where to actually live this new life.
Thankfully, we've got you covered. The best little retirement town ever is right there, waiting for you. Media, Pennsylvania — a great suburb of Philadelphia — ticks all the most important boxes. So, why do people retire in Media? Well, it's a fun place to live, conveniently located, but with a really welcoming small-town feel, Media is also one of the most affordable places to retire. In fact, Media is just plain better than countless others. Here's why.
Why Retire in
 Media? The Location is Perfect!
Media, Pennsylvania is one of those little towns that's situated just about perfectly. It really doesn't get much better than this – imagine a great place to live with a small-town feel that's not even 15 miles from Philadelphia. Philly is one the biggest cities in the United States and one of its undeniable cultural centers. If you're looking to enjoy your retirement, Philadelphia has it all – major league sports teams, historical landmarks, Broadway-level live performances, fine dining, and some of the best museums in the world. And all at your doorstep if you live in Media!
Of course, not everyone likes the city – especially the urban sprawl. Philly is a busy place, filled with people and traffic, and you might think that being 15 miles from it means that Media is just as cramped and loud. Instead, Media captures that beloved small-town feel and way of life. Plus, there's so much green space surrounding Media you'll feel like you're in the country. And with a local population of just over 5,600, Media is the absolute opposite of loud and cramped. Living in Media means that you can have both a calm oasis and a cultural hub, whenever you want either.
An Affordable Place to Live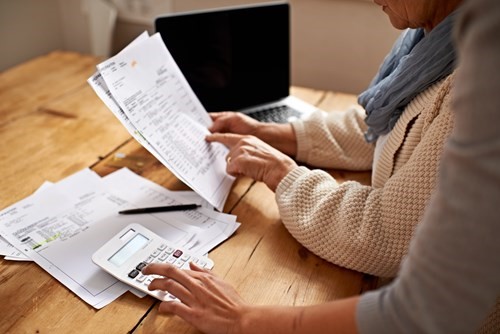 Even more important than entertainment and comfort is, well, the ability to afford where you live. This is often one of the most important aspects of retirement, as you've got to rely on retirement savings and any investment income you have to supplement that Social Security check. This means you've got to spend your money as wisely as possible – and that includes moving someplace affordable.
This is yet another reason why retirees choose Media. If you're moving out of an expensive neighborhood like the metropolitan NY region for example, the difference is going to be night and day. Your money is going to go farther than it ever did before, from housing costs, groceries, utilities, medical – if you paid through the nose in your old neighborhood, it's almost guaranteed to be cheaper in Media. The best part? If you finance your move by selling your existing home, you'll likely have a net gain in the end. If you move to an independent living community, you'll save even more!
Bad Weather? Not Here!
You ever wake up in the morning, feel the creaks and cracks as you get out of bed, and realize, "yup, it's going to snow today"? All of us get a little more stiff and susceptible to weather changes than we used to when we were younger. Plenty of us turn into snowbirds, flying south for the winter to avoid the worst of it. Of course, that can have its own challenges with high heat and humidity, which can sometimes be just as uncomfortable as extreme cold.
Luckily, Media's climate can offer plenty of relief in that category! As it's in the Mid-Atlantic, it is a four-season town. You get a full winter, spring, summer, and fall, but the extremes of these seasons are very much subdued. Winter weather is especially mild; in fact, Media only gets around 13 inches of snow every year, which is significantly less than the 28 inch national average. Once again, the best of all worlds!
Local Life Is Fantastic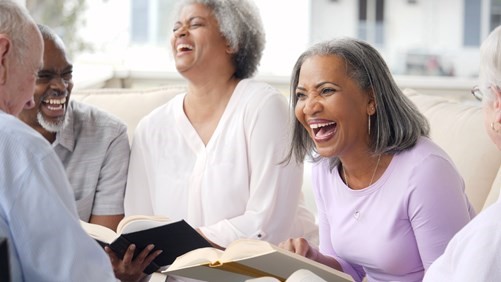 Did our early comparisons to a small-town way of life worry you that Media won't have enough to do? Fear not: we don't mean boring, we mean charming. Picture picturesque shopping areas and restaurants, plus the Springfield Mall. And with easy access to Baltimore Pike, you can actually go anywhere and do anything. And that's without talking about the activities right at home, if you decide to move to a Media-based retirement community like Lima Estates. Not just a pool, not just a fitness center with fitness classes, not just a beautiful salon and fine dining right on campus, but also nearly endless opportunities for social engagement, activities and excursions, classes to learn painting or a language, and the chance to partake in any number of beloved hobbies. Trust us, there is always something to do.
Social Links Are Strong
There's another reason why people choose Media for retirement that might not be quantifiable, but it's one that might be even more important than all the others. It's exceedingly easy to keep social links strong if you live in Media, especially when it comes to your friends and family. Whether they're a few towns away or across the country, your loved ones are super accessible thanks to being so close to major rail and air travel out of Philadelphia.
These no-stress travel options are ideal for anyone. Whether you're visiting the grandkids in Lake George or a cousin in Boca Raton, a college friend in San Francisco or an old flame in Dallas. Between the 30th Street Amtrak hub and the Philadelphia International Airport From Philadelphia's Amtrak 30th Street Station, you've got the ability to get about anywhere you want, quickly and easily.
So 
Why Retire in
 Media? Because There's No Better Place!
We've run the numbers for you, and Media, Pennsylvania has everything you'd ever want in retirement. Thanks to close access to pretty much everything, an affordable standard of living, and a picturesque location that will never leave you feeling crowded, Media is the perfect place to retire. Learn more by exploring Lima Estates today.