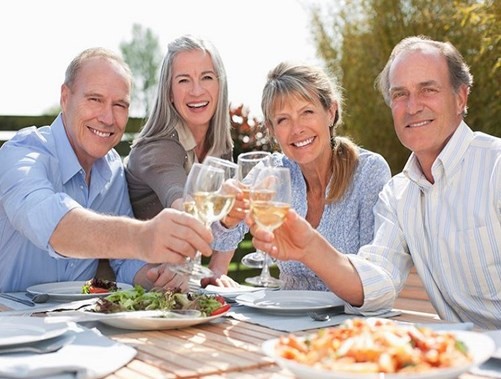 The picturesque town of Media, Pennsylvania has quickly become one of the hottest new retirement regions in the United States. It has a lovely small-town feel, and yet its close proximity to Philadelphia means residents have access to everything that cultural hub has to offer, all in a serene, welcoming, and affordable setting. The result is retirement life perfection.
What does this mean if you're thinking of relocating to Media? It means you have access to one of the nicest retirement communities in the northeast: Lima Estates. As a Continuing Care Retirement Community, Lima provides healthcare in addition to the typical resort-style amenity-filled lifestyle you'd expect from a luxury community.
Let's discuss some of the wonderful retirement community amenities and features available in Media, Pennsylvania.
Health and Wellness Amenities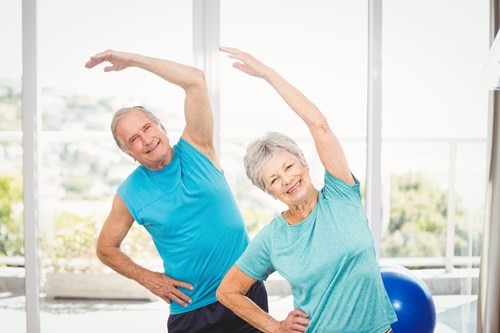 Today's retirees are more active and healthier than ever. Retirement communities know how important health and wellness is to their residents, and that's why the best communities offer multiple ways to focus on your physical fitness to ensure your retirement finds you in the best health of your life.
When it's nice out, consider taking advantage with lovely walking trails, gardening areas, or by playing games such as horseshoes. When you feel like a dip, enjoy the indoor swimming pool. When you really want to work your muscles, there's a fully-equipped fitness center with on-site trainers.
And of course, as previously mentioned with Lima Estates, should you ever need a higher level of medical care, even admittance to an assisted living or skilled nursing facility, it's included within your existing monthly fee, on the same campus.
Arts and Entertainment Amenities
Music and the arts are a big part of most everyone's lives. Being close to Philadelphia means that retirement communities in Media often organize trips into the city for day and overnight excursions in order to take in some of the fantastic cultural treasures on offer (not to mention the local Media theaters and museums). Of course, you don't even need to leave the campus if you don't want to — Lima Estates has its very own performing arts center.
Would you rather make art? No problem! Enjoy art and sewing rooms, woodworking shops, a craft center, and more. You can also take classes, to hone your photography skills, learn a new language, or try your hand at watercolors.
Social and Lifestyle Amenities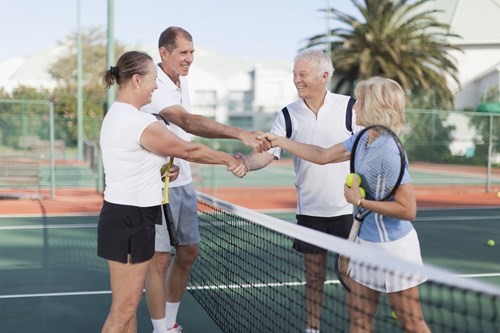 We'd be remiss if we didn't discuss the vital social amenities available to retirement community residents living in Media. There are near limitless opportunities to socialize and enjoy the company of other residents, including in game and billiards rooms, card rooms, computer rooms, outdoor gazebos and picnic areas, and a chapel. Nearly every night carries some type of organized activity to get interested residents engaged. And let's not forget the multiple fine dining opportunities!
Looking for a retirement community that will make your life easier? How about on-site laundry, available housekeeping services, an even an on-campus beauty salon? And your family will be wowed when you show them the private dining room you can reserve for parties and family functions.
The point is, if you want to do it, it's available at Lima Estates, as yet another great Media-based retirement community amenity.
An Abundance of 
Retirement 
Community
 Amenities
 in Media, PA
Hopefully this gives you a sense of the enjoyment available to you at a quality retirement community such as Lima Estates. You can do laps and then relax in the library. You can go shopping with your friends and then take in a show. You can eat well and celebrate with your family.
If you'd like to learn more about life at Lima Estates, give us a call, or download a free information guide.