Retirement is great. It's an exciting new chapter. It's finally time to relax without having to worry about work anymore. It's a whole new level of peace of mind. That said, though, not everyone enjoys the same type of retirement. Circumstances can differ depending on where you decide to set up shop to enjoy your retirement, after all.  
As a result, retirement communities have sprung up all around the United States to provide great experiences to older adults. One of the fastest-growing places for retirement communities is Media, Pennsylvania, and for good reason. Yet as with all good things, there are some strange myths about Media's retirement communities, and they're just plain wrong. Here's what you need to know about what's true and what's made up when it comes to retiring in Media! 
Myth:
Media is Expensive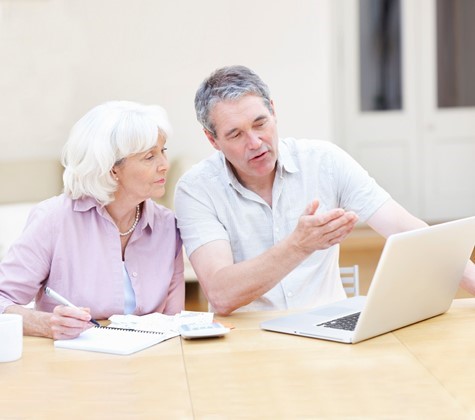 Retirees need to watch how much money they spend, as retirement can mean a reduced or eliminated income. This makes it all too common for older adults to worry about their expenses, and that has given rise to the myth that somehow it's expensive to retire in Media. 
The truth, however, is that living in Media isn't necessarily expensive at all. In fact, Media's cost of living is only slightly above average when you compare it to the rest of the United States. If you're used to the Philadelphia-area cost of living, or if you're moving from a nearby area like New Jersey or New York, you're likely to have the same or even better cost for your preferred lifestyle. And if you move to a retirement community like Lima Estates in Media, your lifestyle is likely to improve — think pool, fitness center with trainers, fine dining, non-stop activities and excursions. It's like being on a cruise ship without the ocean! 
Myth:
Media is Not Know for Its Retirement Communities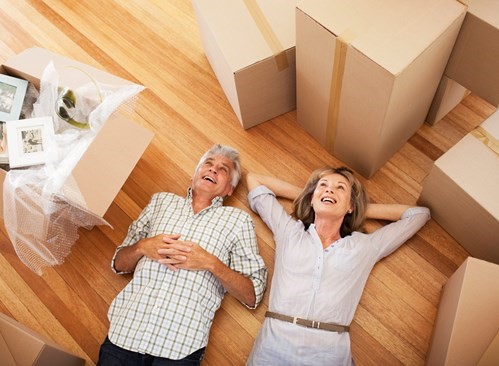 Some seniors take a dim view of retirement communities, even if they've never seen one. They tend to think these places are overcrowded, leaving them stuck in tiny box-like living quarters that are cramped and ill-maintained. This retirement myth couldn't be farther from the truth, of course. In fact, the spaciousness and quality of Media retirement communities that have been around for a while, such as Lima Estates, will leave your jaw on the floor! 
The truth is that you can easily access as much space as you need. Looking for just enough room for yourself? A cozy 1-bedroom is perfect. Looking for more expansive 1- and 2-bedroom options? Floor plans at Lima Estates top out at more than 1,300 square feet. That's probably bigger than your starter home was! You'll never be at a lack of space in a place like this. And that's just inside your home – the rest of the resort-like retirement community is open to you as well! 
Myth:
Media is Not an Exciting Place to Retire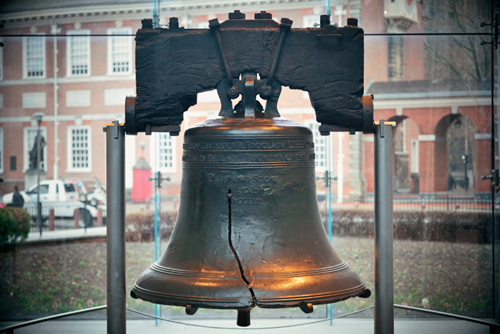 Because Media isn't as well known as some of its neighbors, many are led to believe that it's just a one-horse town in the middle of the suburbs with absolutely nothing going for it. Well, there's much more than just a single traffic light and rolling farmland in Media. It's about as charming as you can get, and absolutely perfect for a relaxing yet eventful retirement. Plus, it's less than half an hour to one of the best known cities in the United States!  
That's right – Philadelphia is literally right around the corner, and it takes you less time to get there than it does to cook yourself dinner. Being so close to a rich cultural hub like Philadelphia offers you the best of pretty much anything you would want, from food to culture to entertainment and more. At the same time, Media's reasonably close to Washington, DC and New York City, which are both around 2 hours away. A day trip – or even better, a whole weekend – spent in three of the most important cities in the United States should be enough excitement for anyone! 
Myth:
It's Hard to Find Good Healthcare in Media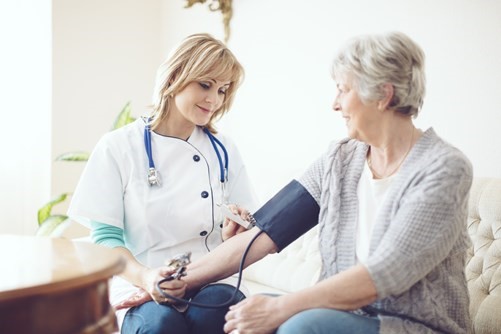 Here comes another retirement myth we need to debunk. It's common to think that it's difficult to find reliable healthcare in small towns. This myth probably comes from the very real fear of seniors not having access to good medical care during their retirement, but in this case that fear is completely unfounded. 
The truth is that Media – and the local region – have some of the best healthcare available anywhere. This Philadelphia suburb has doctor's offices, urgent care centers, physical therapists, pain management centers, pharmacies, and everything else you'd need for everyday care. Plus, Philadelphia's world-renown healthcare facilities and hospitals are right there. That doesn't even mention the healthcare services available at a continuing care retirement community like Lima Estates, where if needed, you could even graduate to assisted living or skilled nursing care right on campus, for no direct increase to your existing fees. 
Myth: The Weather is Awful in Media
The climate of the Mid-Atlantic coastal region has always been hard to pin down. Many people assume the worst and imagine it's going to be too hot in the summer, too cold in the winter, and too wet and dreary the rest of the time. The truth is much different, though – Media's weather is average for the United States except for when it comes to snowfall. In that case, it gets much less snow – in fact, it only averages around 13 inches of snow a year. That's much better than the 28 inches of snow that's the current national average! In other words, winters are much milder in Media than not. 
It's good news for sunny weather, too. With the national average for sunny days every year sitting at 205, Media comes in almost right on the nose with 204 days of sun in an average year. Yearly highs are around 86 degrees Fahrenheit – and yearly lows are around 24. This means that living in Media is a four-season affair but without really deep extremes. What's not to like? 
The
Myths and Realities of Retiring
to Media, Pennsylvania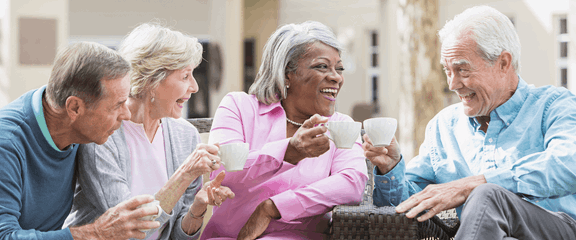 At this point, it should be rather clear that everything you hear about a place isn't always accurate. This goes double for Media, as it's a much better place to live out your retirement than many others around the country. 
Whether it's stable weather, good healthcare, proximity to culture and entertainment, spacious living quarters, or affordability, Media has just about everything you're looking for in a good retirement community. So what are you waiting for? Check out retirement community options in Media today!