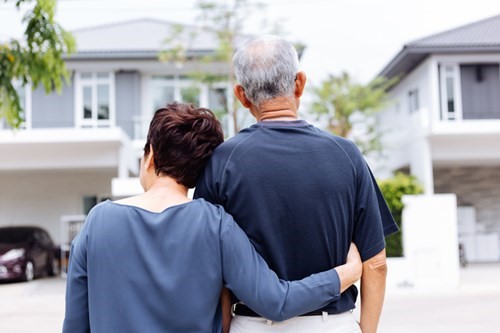 Your retirement years should be all about you, and how you want to spend your time. No more punching someone else's time clock, after all! Of course, one of the biggest factors in determining your lifestyle is where to retire.
If you already live in the PA area, or are considering moving upon retirement, this article will confirm why the charming Philadelphia suburb of Media is among the best places to retire in the Northeast United States.  
1. Location, Location, Location
When we talk about ideal proximity (without inflated costs), it doesn't get much better than Media, Pennsylvania. For starters, it's located less than 15 miles from Philadelphia, one of the most cosmopolitan cities in the country, featuring fine dining, art and cultural exhibits, Broadway-level live theater, major league sports, and immense historical significance. It's an absolute treasure trove of fun and interesting activities, all waiting for you to enjoy.
By the same token, though, Media is also far enough away from the hustle and bustle of Philadelphia that you'll never feel like you're shoehorned into a tiny urban apartment in the middle of a loud, noisy city. In fact, Media is surrounded by plenty of green spaces, and with a population of just over 5,600 people, you'll never risk feeling overcrowded. This makes Media the best of both worlds when it comes to prime locations for retirement! And that doesn't even take into account its proximity to the famous Jersey Shore, Atlantic City, and New York City (not to mention Washington, D.C., Baltimore, and other wonderful areas close enough for a quick visit).
2. Affordable Cost of Living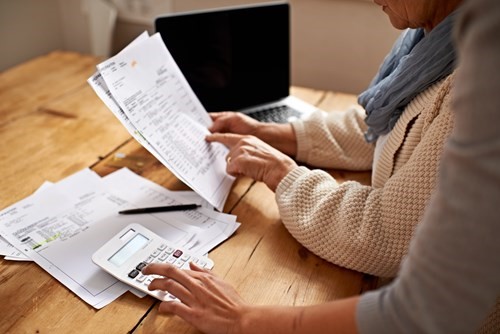 To have a happy retirement, you need to leverage your retirement income accordingly. Without a regular paycheck coming in every two weeks, you'll need to rely on a fixed income of Social Security, pensions, and any other investments you may have made while working to support your lifestyle. This means spending your money wisely by selecting a place that's going to make your dollar stretch as far as it possibly can.
When you're looking into where to retire affordably, Media is a great choice.  Even more so if you're moving from a much more expensive region. The metro NYC area, for example, is significantly more costly than Media, and that means that if you're moving out of that region (or many other local regions) and into Media, your money will go farther in just about every way.
3. The Weather is Great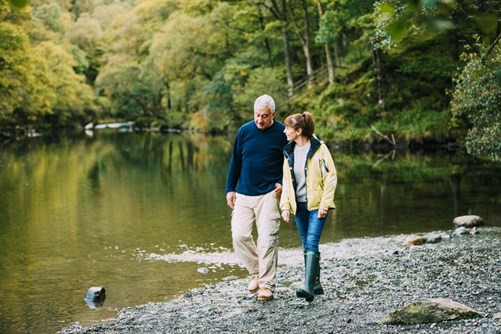 Let's face it: those joints of yours aren't as limber as they used to be. Plenty of retirees literally fly south for the winter to avoid cold conditions, as they can wreak havoc on a well-used body, but the heat and the humidity can be just as bad in many instances as well when it comes to discomfort. That's why living in Media can be such a relief for anyone who's sensitive to temperature extremes.
Since it's located in the mid-Atlantic, Media does get four full seasons throughout the year, which is a lovely benefit in and of itself. That said, those seasons are much milder than they would be either further north or further south, with winters that are warmer than up north and summers that are cooler than down south. In fact, Media only gets around 13 inches of snow a year, which is well below the U.S. average of 28 inches! Plus, if it does snow at your Media retirement community, it will be shoveled for you (in addition to routine lawn and home maintenance). With an active calendar of events, you'll also always have something exciting to do, even if its indoors to protect from particularly hot or cold days.
4. Local Living is Seriously Great
We've already mentioned how Media's small-town feel alongside its close proximity to Philadelphia makes it a great place to retire. What we didn't mention are the other wonderful areas just outside Media. The popular Springfield Mall, for example, is a mere two miles outside of town on Baltimore Pike, a major artery that runs right to Philadelphia but features a bevy of experiences that include everything you could need. Whether it's getting your everyday shopping done, getting a quick bite to eat off campus, catching a movie, or anything else you can think of, you can get it all done and be back home in no time at all, ready to relax in your armchair with a cool drink and a good book. Talk about convenient!
5. You'll Never Be Far 
f
rom Family and Friends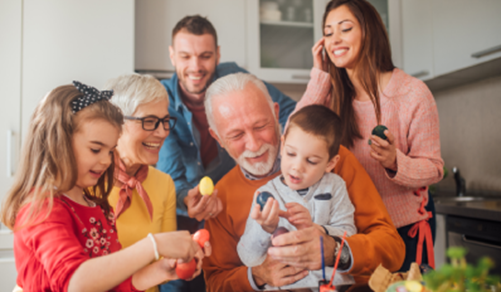 Finally, and this last part can't be underlined enough, Media's central location means you're never far from your family and friends. No matter where they live, even if it's across the country, your close proximity to major metropolitan air and rail travel hubs means you can come and go anywhere you please quickly and easily, without the stress that can all-too-often accompany traveling.
Want to visit your cousin in Boca Raton? Your grandkids in upstate New York? Your old college buddy in Sacramento? From Philadelphia's Amtrak 30th Street Station with links to three major corridors, to Philadelphia International Airport serving 31.7 million passengers annually, you've got the perfect way to get to where you want to go. And it won't take long to get home once you arrive back in town, either!
Living in Media, Pennsylvania
When you get right down to it, there's so much that makes Media an amazing place to retire. You've got easy access to anything you would ever want at a price you can afford, in a charming location that's not too crowded but not so far from everything as to feel too isolated. It really is the ideal retirement location! And the only thing better than the ideal retirement location is the ideal retirement community within the ideal retirement location — learn more about the benefits and amenities of Lima Estates.