When it comes to retirement myths and realities, there's almost always a huge gulf between the two. It's as if there's some unspoken rule that people have to come up with the weirdest and most bizarre ideas of what it means to retire in a certain neighborhood. 
Ambler, Pennsylvania is a gorgeous township just 16 miles north of Philadelphia's city center. This charming township has been a favorite for retirees for some time – and, somehow, a target for some odd and baseless myths. Let's start shedding light on these myths and prove just how great retiring in Amber, Pennsylvania truly can be! 
Myth: There's Nothing to Do
i
n Ambler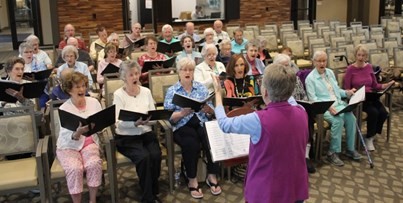 Some seem to think that Ambler is the worst cliché of a small town, devoid of entertainment. We don't know if they're worried they'll get bored with never having any reason to leave their independent living community, but there's zero truth to this retirement myth. 
Looking for some of the best local theater anywhere? The Act II Playhouse in Ambler has been nominated for an astounding 31 Barrymore Awards and has walked away with 6 wins. The township is also home to the Ambler Symphony Orchestra, which plays several concerts a year and has been doing so since 1951. There's also the Ambler Theater, a fully-restored movie house dating back to the 1920s that hosts independent, limited-distribution, and art films. And that's just live theater! There is plenty else to keep any Ambler resident busy, if said resident doesn't already have a full schedule with the social activities, events, excursions, hobbies, and more available in their retirement community. 
Myth: Ambler is Too Far Away from Everything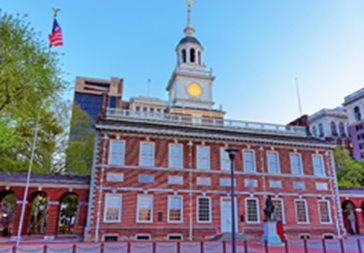 Others claim that once you get a few miles away from the city, it's nothing but rolling fields or desolate, uninhabited scrubland. Like you pass a mystical mile marker and civilization just vanishes. Well, we don't know who came up with such a crazy idea, but it's definitely not the truth. The reality is that Ambler is a stone's throw from, well, pretty much anything you would ever want. 
As we mentioned earlier, Ambler's just 16 scant miles from Philadelphia's city center. The Route 309-PA Turnpike interchange is right outside town limits, and Ambler even has its own SEPTA train station that can take you right into Philadelphia if you like. And, of course, if you can get to Philly, where else do you need to go? That city's got everything – including an international airport. Museums, restaurants, and everything a big city has to offer are all right there. Your retirement community may even provide shuttles and excursions so you don't have to drive.  
Myth: Ambler's Just Too Expensive to Live
i
n Comfortably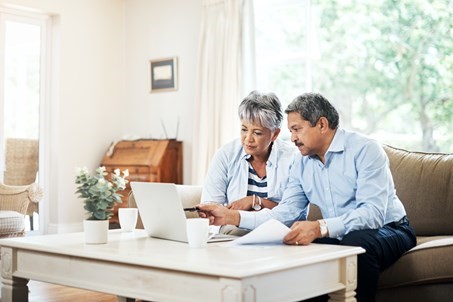 Financial realities are certainly important to face when we're talking about retirement. You need to use careful planning with your savings activity and even back that up with some investments as well in order to provide you with enough retirement income to live comfortably. Part of that process is to select a place where you can afford to live, obviously. But simply assuming Ambler's going to be out of your price range because of its proximity to Philadelphia is, once again, just plain wrong. 
The truth is that when it comes to your cost of living, Ambler is barely above the entire U.S. average overall. In other words, Sperling's Best Places gives it a rating of 108, just eight points above the score of 100 the service uses as average cost. If you're moving from anywhere on the East Coast, you're probably already right in line with that cost of living. And if you're coming from anymore more expensive – including nearby New York or New Jersey, which are overall rated at around 120 – your retirement money will actually go farther in Ambler. So we think it's about time to put the whole affordability myth to rest!? 
Myth: You've Got Terrible Medical Providers in Ambler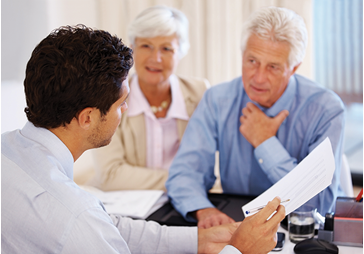 Again, people just say some of the darndest things. Why anyone thinks a community so close to Philadelphia doesn't have access to some of the best medical professionals in the world beats us. But the reality of this retirement myth is there is top-notch care readily available. 
But even more than that, when moving into a Continuing Care Retirement Community (CCRC) like Gwynedd Estates, future healthcare needs can actually be covered for you right on campus. From rehab after a hospital stay to assisted living or skilled nursing care, if for any reason you need a higher level of attention, you get it, right on campus, as part of your existing fees. It's one of the best reasons to move to Gwynedd Estates if retire in to Ambler.  
Myths Busted!
So there you have it: we've had a retirement myth-busting marathon right here, taking out some of the biggest, strangest, and most confusing retirement myths people associate with Amber, Pennsylvania. Turns out that not only is Amber an affordable place to live that's packed with things to do, it's in a beautiful neighborhood that's got plenty of transport links to the outside – including Philadelphia, one of the biggest and most important cities in the United States. On top of that, partly because of its close proximity to Philly, the medical care for someone in Amber is second to none. 
It goes to show that just because you hear about it, or someone says so on the internet, doesn't always make it true. If you want to learn the myths and realities for yourself, schedule a tour of Gwynedd Estates and see what all the fuss is about.