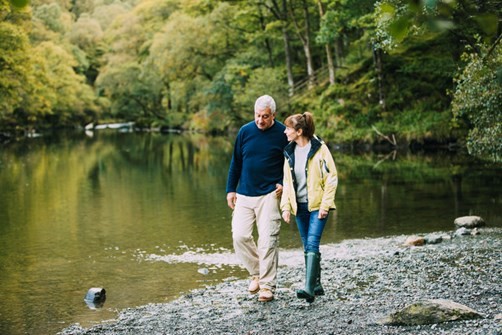 The wonderful township of Fort Washington, Pennsylvania, a beautiful suburb of Philadelphia that preserves that small-town feel you know and love, has also become a beloved new retirement spot. And for good reason: It's cozy, quiet, welcoming, and (best of all) affordable. Plus, its prime location means you can have the best of both worlds of the suburbs and the city whenever you want.
Along with its prime location, the retirement community Fort Washington Estates offer a number of wonderful senior community features and amenities. In fact, sometimes there is so much to do on campus, you may begin to wonder when you would even fit in opportunities to head into Philadelphia. Here's what you can expect from one of the best retirement communities in the region.
The Best in Health and Wellness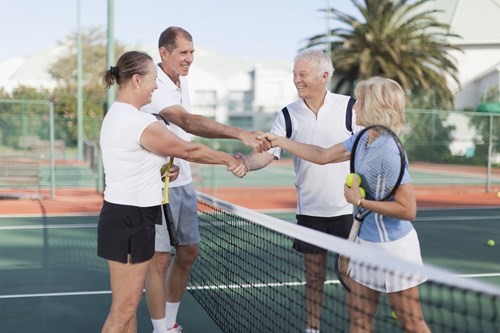 As medical care gets better and better, the retirees of today are living healthier, more active lives than ever before. Fort Washington Estates allows residents to remain on campus, even if they need a higher level of care. From rehab to skilled nursing, The Acts Life Care contract at Fort Washington Estates has you covered, with no increase in your monthly fee strictly due to an increase in need.
Of course, that falls into the camp of available when you need it. What may be more interesting to you right now are all the ways to stay healthy and active in the moment. You can enjoy outdoor activities like shuffleboard horseshoe courts, walking trails, opportunities for gardening, and lovely places to sit and enjoy being outside, such as picnic areas and gazebos. You can also continue the excitement indoors, thanks to fitness centers with onsite-trainers as well as health and mindfulness classes, yoga, opportunities to continue learning, including new languages, art, and more. And, getting to and from is even easier still, thanks to enclosed walkways keeping the rain and snow from bothering you!
The Finest in Art and Entertainment
Just about everyone loves to be entertained. Fine art, music, films, live performances – you probably appreciate at least some of that somewhere. With Fort Washington so close to Philadelphia, it's easy for retirement community residents to take a day trip into the city and enjoy the cultural joys of the City of Brotherly Love. Overnight trips aren't out of the question either, and many of these might go as far as New York City of Washington DC, two other major cultural hubs nearby.
Prefer to be entertained without stepping out? Fort Washington Estates has you covered there as well. Acts communities offer residents their own art studio for hosting art and music appreciation classes and even a performing arts center for other types of entertainment as well. And if you want to get more involved, there's plenty of options for you as well – from an in-house TV station run directly by residents to woodworking shops and crafting rooms on-site for working on hobbies, there's something for pretty much everyone, no matter what you're into!
A Lifestyle of Leisure and Socializing
Of course, we'd be remiss if we didn't bring up all the different leisure activities that provide you unparalleled opportunities for socializing. Retirement community amenities like these are there to enhance your life in wonderful ways, and they include such varieties as billiards and game rooms, card rooms, reading rooms in libraries, and even an on-site chapel if the mood so moves you. And that's all in addition to the amenities around the community campus that let you socialize while enjoying the outdoors like picnic areas and gardens!
There are also plenty of "make your life easier" amenities as well, all of which will ensure that you're not spending time and energy doing chores or other boring activities when you could be out socializing with friends. You've got in-home laundry facilities, there are housekeeping services you can avail yourself of, and even an on-campus bank and beauty salon. There are even private dining rooms that can be reserved for parties and family functions, and restaurants where you can enjoy nutritious meals prepared by professionally-trained chefs.
No Better Place to Retire: Fort Washington, Pennsylvania's 
Retirement Community Amenities
Not every single retirement community is going to be the same, so it's important that you do your research and select the one that's best for you. Some will be independent living communities while others might offer a continuity of care, such as assisted living. Not every community will have the same range of amenities, either, and that means you'll need to exercise some judgment in deciding where you're going to set down roots. Since this is your future we're talking about, you obviously want to make as informed a decision as possible. For that reason, we definitely recommend visiting campuses and seeing which feel like "home."
When it comes down to it, retirement community features and amenities serve a specific role: to make your life better than it would be otherwise. Now that you are (or are about to be) retired, it's time to enjoy the world around you by taking up new hobbies or appreciating the finer things in life, like fine arts and culture. It also means that if you want to put your feet up on a patio and relax in the afternoon sun without a care in the world, you can do that too. And you should. It's your retirement – enjoy it!