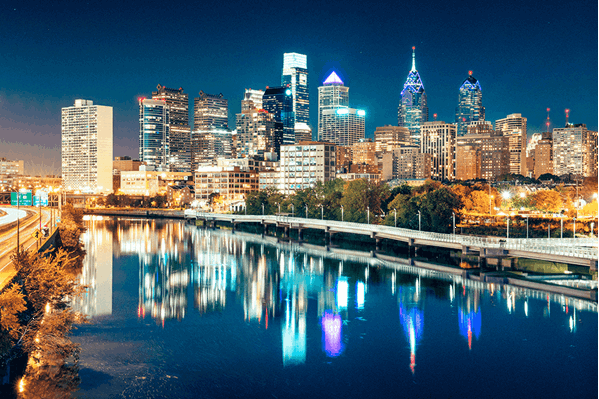 Choosing a place to move to when it's time to retire is a major decision that almost all of us will have to make. Sure, you can age in place in your current home, but there are plenty of reasons why you shouldn't – especially when you take into account how expensive and tedious the upkeep on a large family home is, especially when it's become an empty nest! This is, of course, why so many seniors downsize to better situations when it's time to retire.  
If you're currently on the hunt for a great place to enjoy retirement, we've got the perfect location for you. Fort Washington, Pennsylvania is barely 15 miles from Philadelphia, but you'd never know it thanks to its beautiful tree-lined streets and laid-back way of life. It's become a real favorite for retiring seniors over the past few years, which might make it a great choice for your own retirement. So, if you're wondering where to retire and spend your golden years, here are five reasons to consider Fort Washington. 
1. Fort Washington Can Be an Exciting Place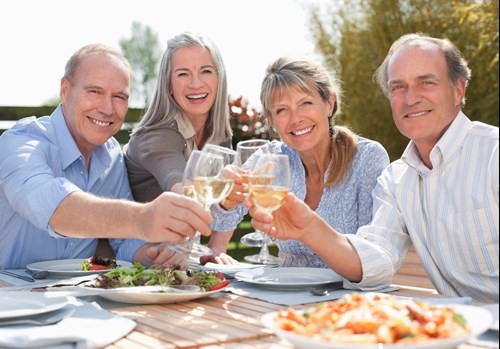 Fear of boredom Need not apply here. Nice and quiet is fine, but we all need a little excitement in our lives too! That's why it will be such a relief to know that there's plenty to do and see right in town. First off, the kinds of great amenities you'll get at a local retirement community are simply fantastic. Fort Washington Estates, for example, has a full range of indoor and outdoor amenities on campus that can keep you busy for hours at a time, and you also gain access to the amenities of two other retirement communities in nearby Lower Gwynedd and Ambler as well.  
And that's just the tip of the iceberg! Local attractions also abound in the region. The Act II Playhouse, for example, has a solid reputation for putting on riveting live theater. Their Barrymore Award nomination count – more than 30 – proves it. There are local movie houses, symphony orchestras, fine dining, and great shopping — need we say more?  
2. Speaking of Retirement Community Amenities

When it comes to what makes somewhere a great place to retire, we absolutely have to talk about the kinds of amenities you gain access to when you live in a local Fort Washington retirement community. Fort Washington Estates on its own offers wonderful outdoor activities such as walking trails, sport recreation areas, gazebo and picnic areas, and opportunities for outdoor gardening as well. Meanwhile, inside activities include fitness centers, game and billiards rooms, libraries with reading rooms, formal dining, performing arts centers, and much more. 
Even better is that these retirement campuses offer full-fledged classes and instruction on all sorts of hobbies and activities. Looking for attention from a fitness trainer? Want to take an art or music appreciation class? Feel like taking a crack at the resident-run in-house television station? Feel free. There's always something to do at one of these world-class retirement communities! 
3. Fort Washington is Close to Major Metro Areas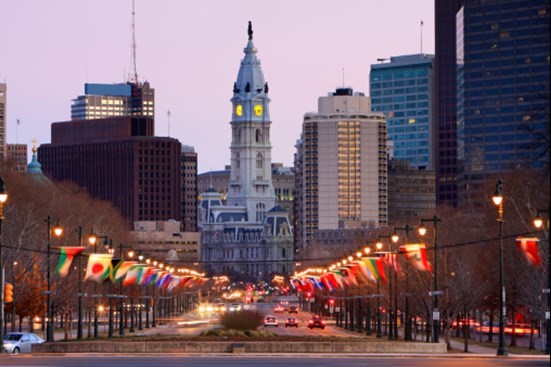 Small-town life is great, but sometimes you need the excitement of a big city. If you get a hankering for a more cosmopolitan experience, you might be out of luck if you're living somewhere that's far off the beaten path. Thankfully, when it comes to Fort Washington, you're just a stone's throw from one of the most exciting and vibrant cities on the East Coast – Philadelphia. 
The City of Brotherly Love is right around the corner and is easily accessible thanks to local SEPTA trains stations and turnpike interchanges, plus excursions from your retirement community. This means you can gain access to all the history, entertainment, and culture that Philadelphia has to offer – even if you just need an excuse to go enjoy an authentic cheesesteak. 
4. Fort Washington is An Affordable Place to Live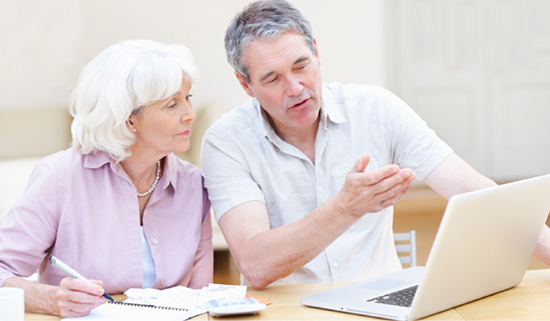 Of course, the best places to retire are more than just having fun. Every retiree needs to think about their finances. You may no longer be working for a living, so it's important to spend your money wisely on living accommodations so you can enjoy your retirement without worry. Choosing a retirement neighborhood that's easy on the budget becomes a priority in this situation. Well, we've got good news on that front, as Fort Washington is one region that you can live in without having to break open your piggy bank to afford! 
Is Fort Washington the most inexpensive place to live? Of course not. At the same time, there are many more places that are much more costly to live. A nearby location in New York City, for example, is going to be far and above more expensive to live in than Fort Washington – and that means relocating to a retirement community here will save you a bundle thanks to a lower cost of living, not to mention factoring in many of your existing expenses as part a single monthly fee — think lawn care and snow removal, gym membership, entertainment options, dining. And how about no home maintenance costs at all? We haven't even gotten into the peace of mind of healthcare right on campus, which is next up for us.  
5. Healthcare Options are Strong in the Area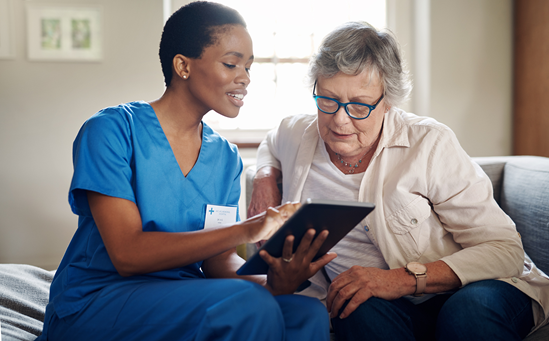 Even the healthiest senior needs to be more aware of their health as they age. Staying fit and active in our retirement years goes far in supporting a great quality of life, but you still need access to quality healthcare to ensure that. This makes moving somewhere with strong healthcare options important.  
This is yet another area where Fort Washington excels. With Philadelphia being a major national hub for healthcare, many local retirement communities recruit heavily from the nearby city for their own healthcare personnel. Some retirement communities also offer excellent care options right on campus — Fort Washington Estates again is what's called a Continuing Care Retirement Community, meaning for that same single monthly fee you have access to a higher level of healthcare, such as assisted living or skilled nursing care, should you ever need it, all on the same campus with no increase to your existing costs.  
Five Great Reasons are Just the Beginning
While we've just listed a handful of some of the best reasons why Fort Washington is a great place to retire, that's not all. Come visit the region yourself and you might be the next person to move to the area! 
Click here to learn more about one of the finest retirement communities in Fort Washington — Fort Washington Estates.