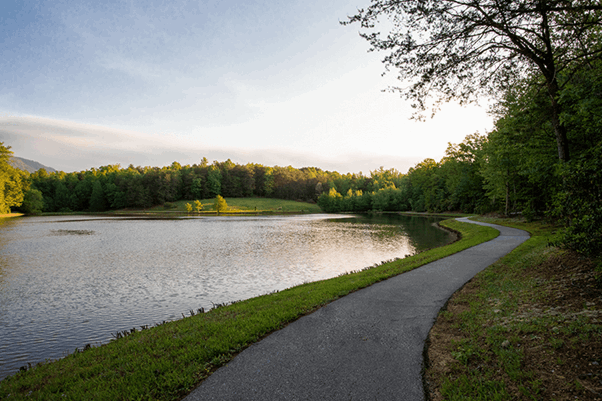 Retirement is all about finally getting the chance to reap the rewards of a life spent working hard. You've been saving for decades for the moment when you finally leave work for the last time for some hard-earned rest, after all. But have you put enough cash aside to retire comfortably? More specifically, do you know if you have enough money to retire in Columbus, North Carolina, one of the most picturesque – and popular – retirement spots in the whole country? No worries – we've got the details you need to help answer these questions and much more! 
How Do I Know
I
f I Have Enough to Retire
Anywhere?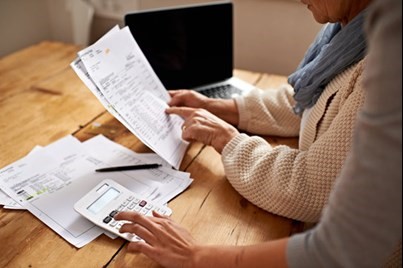 Let's be honest for a moment: the economic landscape is obviously in flux in the wake of the COVID pandemic, and that can lead to some serious challenges about the affordability of retirement at all. A savings account by itself won't cut it, as you're going to have to rely on investments that have survived the volatility of recent market roller coasters. On top of that, the quality of life you're aiming to achieve during retirement is another factor. After all, if you're looking for a quiet retirement where you plan to spend time gardening and spoiling your grandkids, you're going to need fewer resources than if you plan on globetrotting adventures. 
So how can you figure out if you have enough money to retire? Well, there's no arbitrary figure to reach, but there are online retirement calculators you can use to get an idea of how you're doing. Each of these calculators will likely give you a slightly different result, so make sure you check a few. Of course, if you want a more robust analysis, it's best to talk to a financial advisor with experience in retirement planning. They'll be able to give you a nuanced look at your savings and investments to tell you where you stand. 
Good News: Columbus
i
sn't Going to Break the Bank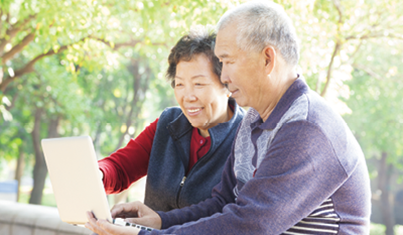 Now let's talk about if you have enough to retire in Columbus, NC based on the region's cost of living. It's probably going to be your biggest expense, as having a place to rest your head can often result in some pretty big costs. Thankfully, choosing Columbus, North Carolina is a very smart move. That's because the overall cost of living in Columbus is below the national average. In fact, Sperling's Best Places rates Columbus at 94.1 when it comes to the cost of living. With the national average being 100, anything lower than that is significantly less expensive to live in than many other places in the country. 
If you're moving from a place with a higher cost of living, this makes Columbus highly attractive. You're going to see your retirement dollars stretch much farther in a place like Columbus. The result is analogous to getting a nice big chunk of extra cash in your pocket at the end of the day. With the cost of housing and other expenses lower in Columbus, you can easily use the net gain from selling your existing home and moving to a gorgeous local retirement community like Tryon Estates to live luxuriously.. Not a bad deal, eh? 
Should I Retire to Columbus
?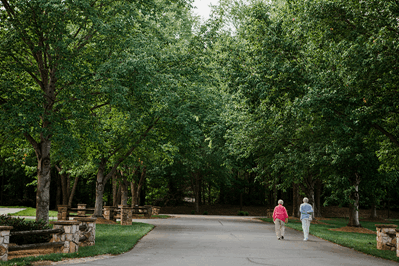 Knowing whether you have enough to retire in Columbus isn't enough. Now it's time to decide if the area is right for you. It's always a complex question to answer when it comes to whether you should move to a specific town or region. At the same time, Columbus has so many things going for it that it's kind of hard to pass up. The difference in cost of living alone is often enough to prompt a move, and when you consider that lowered cost of living is for a place as charming, beautiful, fair-weathered, and entertaining as Columbus, it becomes even more appealing. If the retirement community you're considering is a continuing care retirement community such as Tryon Estates, you even gain the extra advantage of having your future healthcare plan figured out as well. That's because if you ever need a higher level of care such as assisted living or skilled nursing care, it's already included, with no increase in your monthly fee solely based on your increased need.  
This means retiring to Columbus gets you proximity to spectacular beachfront, nearly always pleasant weather, an affordable cost of living, and a plan for future health needs. With that in mind, we think the answer to "Should I retire to Columbus" is pretty clear.  
Affordable Retirement
in Columbus
Let's be real here: retirement is one of the biggest, if not the absolute biggest, step you'll take in your life. It's just as important as getting married, starting a family, taking out a mortgage for that first home, or starting your own business. Having the ability to afford to retire is one of the most important things ever, as you're not going to be able to have a very enjoyable retirement if you're just barely scraping by. What does this mean? Well, you'll have to ensure that you have the right level of savings, the right level of retirement income from investments, and the right level of expenses from lining up a place to live that offers a good quality of life at an affordable cost. 
As we said before, your best bet is to always speak to a retirement savings adviser. This ensures that you can have your finances analyzed, your strong points identified and your weak points shored up. Get your retirement plan reviewed early and often so that you can make determinations on when and where you're going to finally hang up your hat. If part of that process includes finding a new, affordable, and high-quality neighborhood to move to, then by all means keep the town of Columbus, North Carolina at the very top of your list!