Matthews Glen, an Acts Retirement-Life Community in Matthews, NC, has won the 2020 ICAA NuStep Beacon Award, which honors the Top 25 'Best in Wellness' senior living communities in North America. Matthews Glen is among those recognized as best-in-class for successfully fostering a wellness-centered environment to benefit all who live and work in their community.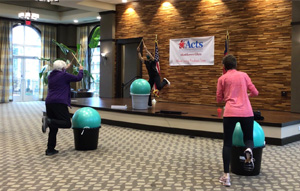 "We are thrilled to be a recipient of the 2020 ICAA Nustep Beacon Award and it is truly thanks to our residents and staff who strive for wellness each and every day," said Fitness Director Chelsea Blanding.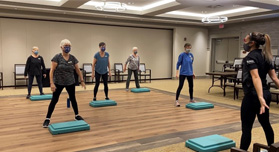 The award was created as a joint effort between International Council on Active Aging (ICAA) and NuStep, LLC, a major manufacturer of recumbent cross-trainers used in healthcare, senior living and fitness.
Wellness is typically defined by seven key dimensions: emotional, physical, intellectual, social, spiritual, vocational and environmental. When each of these dimensions is equally nurtured and prioritized, it can enhance a sense of well-being among residents. Matthews Glen's commitment to the wellness of residents is evident in its health and fitness programs and abundant coaching and support for residents, including 30 group fitness classes each week and about 130 personal training sessions each month. The community also has two fitness centers, two aerobic studios, two pools, plus indoor and outdoor Walk for Wellness trails. Matthews Glen also holds an annual Longest Day 5K which brings residents and the surrounding Charlotte area together to raise awareness and support for the Alzheimer's Association.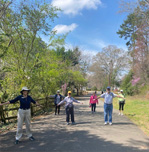 "We are so proud of Matthews Glen and fitness director Chelsea Blanding's continued support to be recognized with this prestigious award. Her team has truly created, even during a pandemic, a culture of wellness," said Theresa Perry, Acts' Corporate Director of Hospitality and Wellness Services.
As the older adult population continues to grow and more individuals seek a better, longer life, where they choose to live is becoming increasingly important. How communities structure their wellness culture can have a significant effect on health and longevity. It's more than just practicing wellness; it's about having it permeate all aspects of life.