If you've considering moving to Moorestown, NJ, you may already live in or near the area, which means you already know it is an honest-to-goodness suburban paradise. Around 20,000 people live and work in Moorestown, and it's a wonderful place to enjoy your retirement. Even better, if you're a newly retired person looking forward to more time for enjoying your hobby, or even picking up a new hobby, this region has lots in store for you. Explore our Moorestown retirement hobbies list below.
Perfectly Situated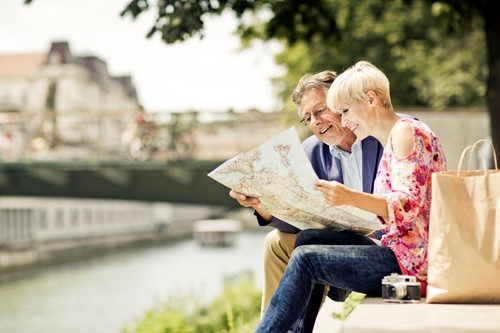 First things first: Moorestown is a fantastic place to live because it's perfectly situated close to so many amazing locations. It's part of the Philadelphia suburbs, and that means there are perfect opportunities to enjoy yourself in any number of ways. The Philly Metro area is an international hub bristling not just with places to find instruction and supplies for every hobby under the sun, but it's also a great place to enjoy many of these hobbies as well.
If you've decided to expand your cultural knowledge as a new retirement hobby, your new home is a resoundingly appropriate choice. Arts, museums, and other forms of entertainment are abundant in the region. If your hobbies involve pursuing history in any way, Philadelphia is one of the birthplaces of the United States – and Washington DC, our nation's capital, is only a short ride to the south. Looking for more cultural entertainment like Broadway shows or even more amazing museum exhibits? New York City is just a short jaunt to the north! Talk about easy access to everything you could possibly want.
Local Opportunities Abound as Well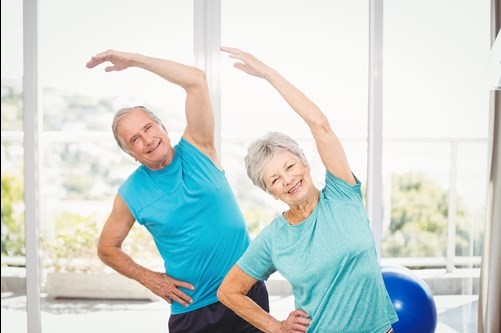 Close proximity to three of the biggest and most culturally rich cities in the United States is a pretty great deal. But there's plenty of hobby ideas for newly retired people right in your backyard, too. Good thing Moorestown has so much on offer for local hobby entertainment.
Your first stop is the Moorestown Mall. No, we're not saying that shopping is a hobby per se – though it can be if you want it to. We're saying that the mall is a great source for whatever you might need for your new hobby. Looking to take up jogging? The Foot Locker and Lady Foot Locker have you covered. Want to hit the weight room? The Planet Fitness makes it easy to work up a sweat. The mall even has a Sears, which is a great place to get supplies for any hobby you like, whether it's gardening, golf, watercolors, or woodworking.
Super-Specific Hobby Help
Moorestown won't let you down if you're looking for anything super-specific, either. Major hobby store chains like Michaels are nearby, offering great selections on materials and also providing classes and instruction on dozens of different arts and crafts hobbies. If you're into model trains or radio-controlled cars, both Sattler's H O Trains and Hobbies and RC Car World, just a few minutes outside Moorestown City Center, offer amazing resources for the technical side of things.
Looking for some yarn-based hobby help? The Moorestown region has not one but two local resources for you. Hooked Fine Yarn Boutique and Timberlin Tole and Needle are perfect places to stretch your artistic muscles while getting world-class help from the friendly, knowledgeable staff. And this is all just scratching the surface! There are dozens of other specialty shops or places that offer tools, equipment, and educational training on how to enjoy the retirement hobby of your choice in the Moorestown area.
Enjoying Hobbies Right at Home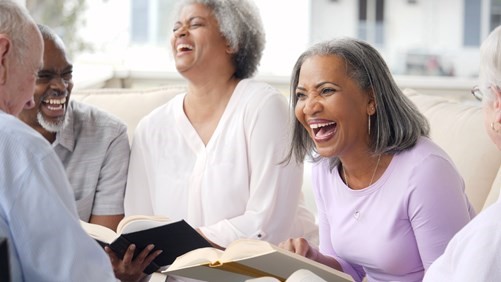 We've spent a lot of time talking about where you can go to indulge in various hobbies, but the reality is that as a retiree in Moorestown, you don't actually have to go anywhere. How? By becoming a resident of a Continuing Care Retirement Community such as the Evergreens.
The Evergreens provides nearly everything a hobbyist needs, from knitting groups to woodworking shops to art studios. Want to learn a new hobby instead? Take an art class, or learn a new language. Indulge your photography bug on the scenic walking trails, or your green thumb in one of the many resident-maintained gardens. Start working with a fitness trainer in the gym, or swim laps in the pool. Or meet your friends for Bridge, or poker, or shuffleboard, or horseshoes, and on and on and on. The opportunities are nearly endless, right in your own backyard, as part of your existing monthly fee.
Retirement Hobbies: Do What You Love
There's an old saying that the world is your oyster. When it comes to indulging one or many hobbies now that you're retired, Moorestown is your oyster, thanks to how close you are to major cultural hubs and the sheer number of local hobby stores in the area that can keep you well-stocked in tools and equipment. Plus, having access to craft supplies and instruction right at home in your own community further sweetens the deal. No matter what list of retirement hobbies you want to try or finally enjoy time for, you'll find it all and more right at home in Moorestown.