Moorestown is a suburban paradise of around 20,000 people, and it's a wonderful place to settle down and enjoy your retirement. While the region has an exhaustive list of things to do and enjoy (not to mention visiting nearby Philadelphia for arts, culture, and entertainment), in many cases you might not even want to leave your retirement community at all! That's because the types of senior living community amenities you'll have access to are truly top-notch. Let's explore them now. 
New Jersey Has
Something for Everyone
Retirement communities in Moorestown truly have something for everyone. In fact, it's almost impossible to list every single one of these retirement community features, as they're truly voluminous. At the same time, though, we'd be remiss if we didn't mention the biggest and most common ones. There's a lot more than you might think, so let's break them down by category to make it easier. Here we go!  
Outdoors Amenities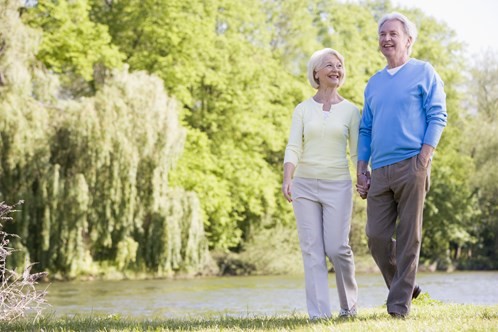 There's nothing like getting some fresh air, and retirement communities in Moorestown know the benefits of providing their residents opportunities to enjoy the great outdoors. At The Evergreens, for example, you can look forward to a lovely gazebo-ed picnic spot, gardening areas, and walking trails throughout. Moorestown, which is surrounded by beautiful parks, is renowned for being lush and green to begin with, so any retiree who enjoys outdoor life is sure to have a blast. 
Physical Fitness Amenities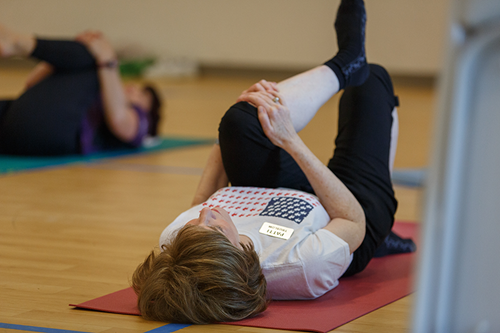 A good, brisk walk outside is always great to lift the spirits and get the blood pumping, but you don't have to end your physical fitness goals right there. It's important to remain active during retirement, and that's why The Evergreens and other retirement communities in Moorestown provide amenities like an indoor swimming pool and an on-site fitness center so you can stay active no matter what it's like outside. There's also an on-staff fitness trainer for teaching fitness classes as well, so you don't have to go it alone if you don't want to! 
Social Amenities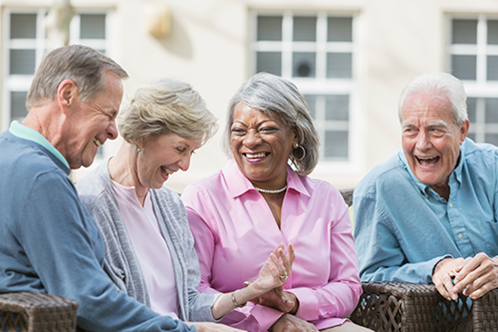 Keeping to yourself during retirement is an option, but many older adults prefer to spend time with other retirees, making friends and enjoying their time together. Retirement communities support this by creating fantastic social spaces for their residents. Computer rooms, game and billiards rooms, libraries with reading rooms, performing arts centers, dining rooms for parties and family functions, and on-site chapels complete with non-denominational chaplains provide dozens of social opportunities. Plus, The Evergreens and many other retirement communities are even pet-friendly! 
Healthcare Amenities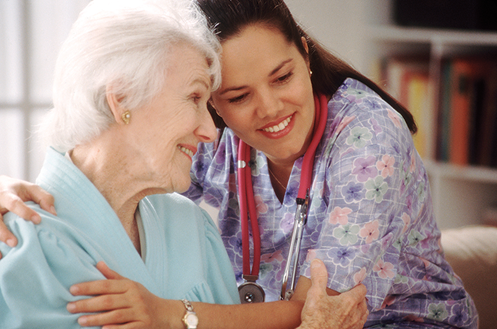 Even the most active senior should keep a close eye on their health. Our bodies' needs change as we age, and it's important that the retirement community you choose can support those needs. You'll therefore want a Moorestown retirement community that offers features like primary care, assisted living services, and skilled nursing care in a continuity of care environment, adapting to your needs throughout your stay. Continuous care retirement communities like The Evergreens allow you to pay an entrance fee and one monthly fee that covers you should you ever need a higher level of care. That means if for any reason you need to move to assisted living or skilled nursing care, your expenses will not increase solely because your level of need did.  
Even More
Community
Amenities
As if the above wasn't enough, there are dozens of miscellaneous amenities available to residents of a Moorestown retirement community. These include maintenance and upkeep (including lawn care and snow removal), utilities like cable television and internet, or even additional perks housekeeping services available if needed. Other benefits include a full schedule of activities as well as excursions to movies and concerts held on-site, or a day or overnight trip to local attractions in Philadelphia and beyond. 
Don't Forget the Financial Benefits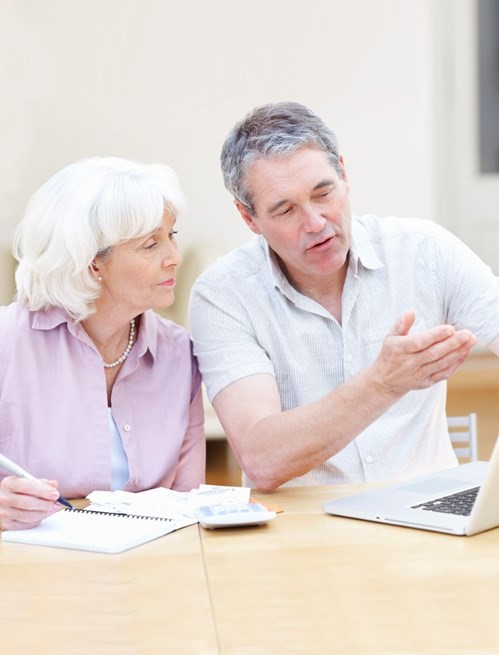 At this point, it should be crystal clear that the amenities that you gain access to as a resident at a retirement community in Moorestown are absolutely incredible. But there are even more benefits to think about – especially when it comes to the financial ones that are related to retirement community living. The biggest advantage, hands down, is the cost savings you'll get from selling your existing home and moving into a retirement community.  
As you're likely to have quite a bit of equity built up from living in that home for years or even decades, there's a good chance you'll be able to take the proceeds from that sale, pay for your move, and still have plenty leftover to spend on however you want to enjoy your retirement. This means you'll have a nice sum to pad your retirement savings with when it's all said and done – and that's one heck of a benefit. 
Moorestown Retirement Community Amenities

There's simply nothing better than getting to enjoy your retirement years through the creature comforts provided by a retirement community in Moorestown. In addition to these communities being stress-free and cost-effective alternatives to aging in place in a big, old, expensive family home, the amenities these retirement communities offer are absolutely stellar. 
Whatever you're looking for, these retirement communities have it. Enjoy spending time outside. Work up a good sweat. Socialize with your friends and neighbors. Rest easy knowing you've got great healthcare right at your fingertips. Enjoy easy access and transportation to local (or not-so-local) points of interest. Or just sit back and relax, knowing that you'll never have to mow the lawn again. Whatever you're looking for, the Moorestown retirement community with the right features and amenities is going to give it to you!