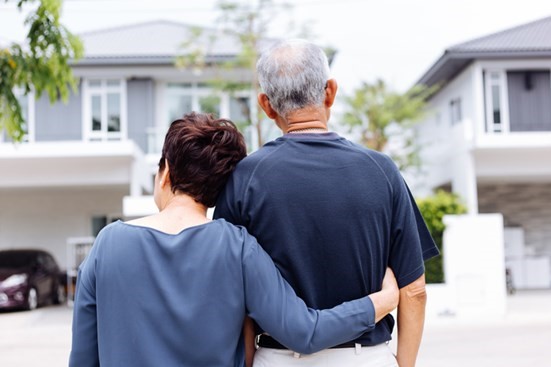 What an exciting moment when you get to hang up your hat and punch out your time clock for the last time! But it's also time to figure out where you're going to spend your retirement years, if you haven't already. Let's help with that.
Moorestown, NJ is one of those perfect places to retire that you always read about. If you've heard some reservations about retiring in Moorestown, they're probably unfounded. Here's our guide to understanding the myths and realities surrounding this wonderful New Jersey retirement neighborhood.
Retirement Myth: Moorestown's Climate is Too Cold
We know what you're thinking: a northeastern state like New Jersey gets too cold. You don't want to retire to a place with harsh winters. Isn't this why so many people retire to warmer climates, after all?
When it comes to Moorestown's climate, you may be in for a surprise: Moorestown's average temperatures are actually higher than the nation's average in both summer and winter. In fact, the neighborhood only gets around 10 inches of snow every year, much less than the national average of 27 inches! Plus, if you move to a retirement community such as The Evergreens, if it does snow, we'll handle all the shoveling for you, creating walkways anywhere you need to go, and also include shuttle service to minimize the mount of time outside.
But really, the reason so many people choose to retire to an area like Moorestown is that they get the benefit of all four seasons without terrible extremes in any of them — the winters aren't overwhelming cold, and the summers aren't overwhelmingly hot. And the springs and falls are absolutely perfect.
Retirement Myth: Moorestown is Too Expensive
Being in a major metropolitan state like New Jersey, and being located so close to Philadelphia, it's only natural to worry that the cost of living in Moorestown is going to be pricey. This is obviously a concern for retirees living on a fixed income, as you need to ensure your retirement income is going to meet all your needs without a problem.
The blessed truth, however, is that Moorestown is one of the more affordable neighborhoods in New Jersey! In fact, it even ranked as number one in Money magazine's best places to live in America in 2005 because of its affordability. So you get the benefits of living in this area (such as proximity to major cities — not just Philadelphia but also New York and Washington DC — not to mention the famous Jersey Shore) without the high cost often associated with it.
Retirement Myth: Moorestown is Isolated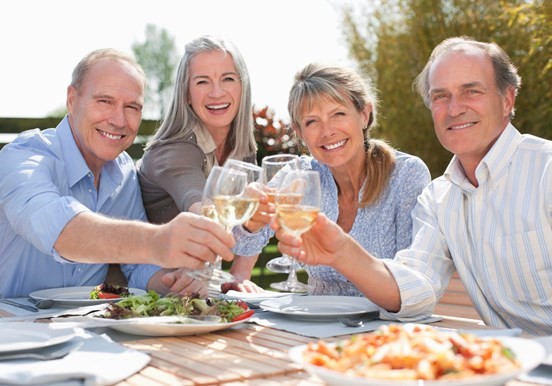 This one's a real head-scratcher. Moorestown is the farthest thing from being isolated! It's actually considered an eastern suburb of Philadelphia and it's barely 25 minutes away from the city. What this means is you are close enough to the action when you want it, but far enough removed to enjoy tranquil retirement life when that's what you'd prefer. Spend a Thursday at the museum, enjoy a Sunday matinee at the theater, read a book amongst nature on a Tuesday afternoon. Moorestown gives you easy access to all of it.
Retirement Myth: Moorestown isn't Ideal for Families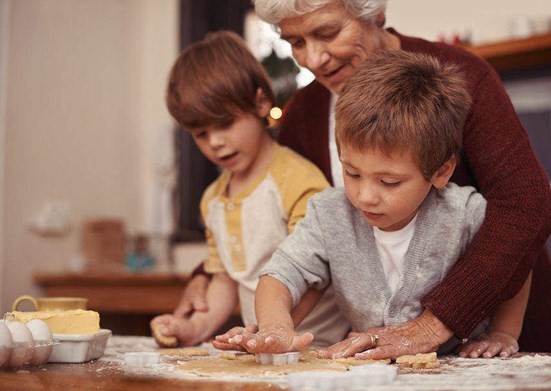 Your child-rearing days might be long over, but that doesn't mean family can't stick together. If you have close family members living in the Moorestown region, or if you're anticipating your family moving closer to you in your retirement, you'll be glad to know that Moorestown is one of the best neighborhoods in which to raise a family.
You won't have to worry about your grandkids getting anything but the best education, for example, as the school district is rated as #18 out of 243 for the state by Niche, with an overall grade of A+. On top of that, the employment opportunities in Moorestown are excellent, thanks to big companies like Destination Maternity, Lockheed Martin, Comcast Cable, Coca-Cola, and the United States Navy all operating in town or nearby.
Retirement Myth: Moorestown Doesn't Have Great Shopping
You'd think a quaint, peaceful little neighborhood like Moorestown wouldn't have much on offer for shopping, right? Well then you haven't met the Moorestown Mall! It's one of the biggest shopping attractions outside of Philadelphia, thanks to its exhaustive array of goods and services on offer.
Major retailers like American Eagle, Bath & Body Works, Foot Locker and Lady Foot Locker, Planet Fitness, Sears, and countless more cater to your every need, while the attached Regal Cinemas means you'll never miss a blockbuster film because you're too far away. And that's just a tiny selection of the stores you'll find here — there's plenty more nearby!
The Reality of These Moorestown Retirement Myths
At this point, it's more than crystal clear that anyone who has anything negative to say about Moorestown just doesn't have the facts on their side. We've exploded all the most common myths about this New Jersey township, showcasing that there's hardly anything to worry about if you decide to retire in the area, and in fact are so many wonderful benefits to enjoying your retirement years here in this wonderful area (where many Philadelphia professional athletes choose to live, by the way).
Whether you're looking for good weather, affordable living, or even just a nice place to go shopping or enjoy family time, Moorestown has everything you're looking for in a retirement community. Throw in its perfect location by being just within easy reach of Philadelphia as well as the beach, and there's only one real question left to ask: is there any reason not to retire in Moorestown?